You've recovered from your Thanksgiving hangover and maybe even had time to fit in a post-turkey cleanse. Now, it's time to focus on that next big dig into your paycheck: the holiday season. Whether you're celebrating Christmas, Hannukah, or nothing at all, it's gift giving season. We're here to guide you through the maze of giftable products out there, specifically for your music-loving needs. Whether you're looking for gifts for your audiophile friend who needs the next coolest gadget, the aspiring musician or just a hobbyist, we've got your covered. Happy Holidays y'all!
Under $50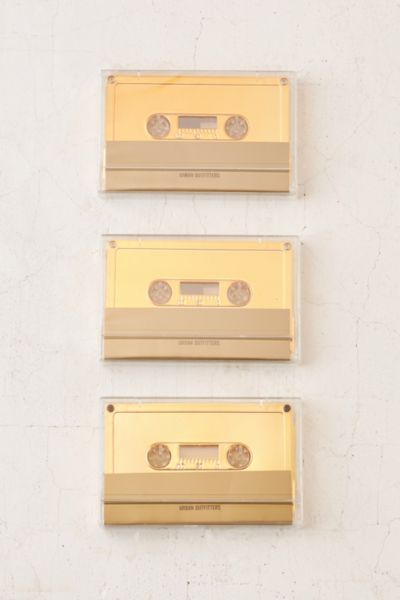 With cassette tape culture making a comeback, and labels like 1080P and Lost Sound Tapes getting new shine in the spotlight on the medium, store like Urban Outfitters are helping us embrace the tradition with fun accessories.
Etymotic Research ER20XS High Fidelity Earplugs – $19.95, Amazon
Earplugs are the perfect gift for any live show addict. Hell, these are so great you can wear them in the club if you want. But sharing gifts, as well as information about hearing protection, could be the best thing you give this holiday.
QFX J-22UBK ReRun X Radio and Cassette to MP3 Converter – $28.86, Amazon
Of course, with cassette tapes, you will need a vehicle by which to play them. And this one has an MP3 converter, of course, for those old tapes you want to make digital.
SanDisk Clip Jam – $29.95, Amazon
Merch from an artist favorite – Ill Behavior Hoodie, BoogieMade
Artist merch is basically all we're thinking about right now. If you are looking to gift something to someone who already got their hands on some Lemonade or Purpose Tour goods, head to labels like OWSLA, Sadboys, Dillon Francis's new Red Collection, or the newly relaunched Fool's Gold, or collectives like BoogieMade who have some impressive shirts and accessories on deck. Red Bull Sound Select just announced some awesome new collaborative merch in time for the holiday season, too. 
Google Chromecast Audio – $25, Google
Yatra Music Muffs – $39.99, Shop Yatra
The perfect mix of fashion and function, for those who live in cities like New York, Seattle or Toronto where it will get very cold this winter, streamline the experience of warmth and listening by getting headphones.
WD My Passport Ultra 1TB, $49.99
Under $100
A subscription to Vinyl Me Please – starting at $100
Vinyl Me Please is another gift that's so cool, it's made our list two years in a row. And they've upped the vinyl subscription service's giftability, since now you can give it to someone starting at $100 for 3-months, with a $25 credit. Every month, your recipient will receive: 1 LP pressed exclusively for Vinyl Me, Please members, an original 12"x12" art print and recipe for a custom cocktail pairing, both inspired by the album, access to member-exclusive products and albums in the VMP Store; free domestic shipping, and the opportunity to swap out records you might not want.
Under $500
Sony WM-EX190 Walkman Stereo Cassette Player – $147, Amazon
Or, it's more expensive, more authentic friend. The Sony Walkman was pioneering in music consumption, and if you look, is still being sold, with a price.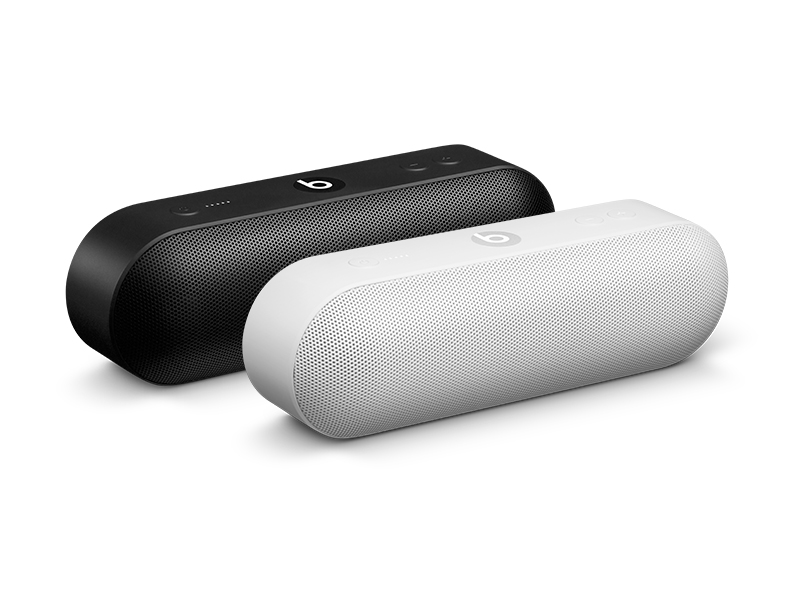 Bluetooth speakers can be tough, but the latest edition of the Beats Pill offers more than just wireless speakers. By downloading the corresponding app, you can play songs along with other friends and have battles to decide who is the best DJ.
Beats Powerbeats3 wireless earphones, $169.99
2-Room Wireless Music System Pack – $398, Sonos
It's no secret that we're fans of Sonos. The wireless speaker system offers some of the best quality and well-priced options for building your home audio collection – an important cornerstone for every home. You can build your hi fi system from scratch, starting with one speaker and adding everything from a sound bar to their newly introduced sub speaker. Its design is cool, and you can even play different things in different rooms, from everything from your record player to your phone.
The Artiphon INSTRUMENT 1 – $399
This is a fun one. It's also something that's come full circle for Artiphon and its supporters, as a Kickstarter campaign that has brought an innovative product to life. The INSTRUMENT 1 gives anyone the ability to play guitar, violin, piano, or work on beats in one single and extremely portable gadget.
Splurge
Devialet Phantom – $1990
If you're ready to splurge on that special someone, why not take recommendations from Jay-Z, Beyonce and Kanye? French brand Devialet offers just that: one of the best audio experiences you'll ever have (with a hefty price tag worth the squeeze), that artists including Queen Bee and her crew have outfitted their entire house with a slew of their Phantom speakers. Go ahead, name drop, but this speaker has multiple audio engineering patents in its wake.