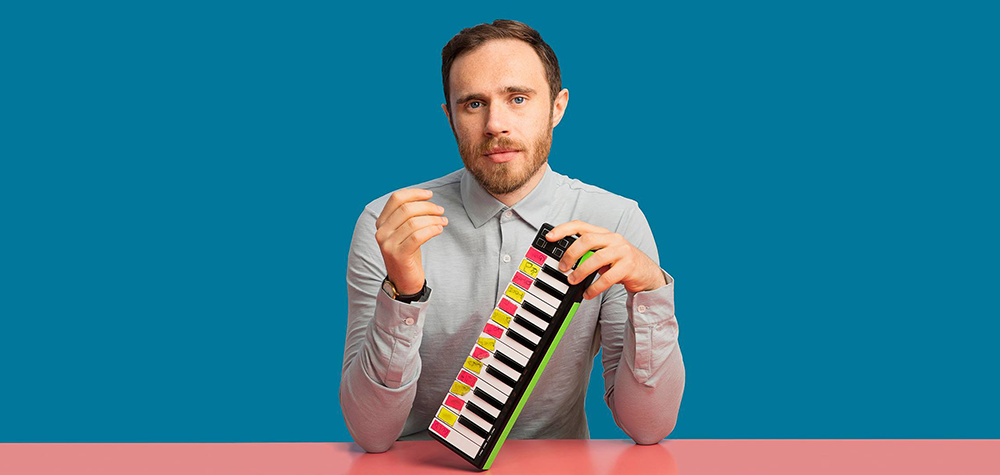 Fresh off releasing his third LP, We Move, Irish singer-songwriter James Vincent McMorrow dropped a new video, premiering exclusively on TIDAL,  that captures life in New York City from the eyes of teenagers. The video starts with the crackling, popping sounds of the subway. The protagonist comes into view as McMorrow starts strumming on the track. His unique falsetto sweeps in as the introspective main player makes his way to a skate park, where he meets a group of friends, and connects with a blonde in the group.
After watching his friends shred a bit, our protagonist goes for it, and ends up taking a spill and hitting his head on the cement. The rest of the video is marked by fragmented shots, chiaroscuro light and an earthquake-like shaking that follows the guy wherever he goes, a visual concussion. He rides the subway with his friends and romantic interest, stopping to grab food in Chinatown before headed to a party. The whole time, our protagonist can't quite tell what's real and what's not, as he rubs his head and looks on introspectively at his friends. The drama of the video ramps up with the production of the track as our man walks in on his friend making out with the girl he's interested in, and starts seeing double. That's when the viewer realizes that the whole video is the protagonist replaying the day in his head, shots of skateboards interspersed with the subway, scenes of his friend slowly making moves on his girl. 
The video can be a bit discombobulating but it follows the flow and tone of the song, an uncertain, wanting tune. "Get Low" and the rest of We Move is available now in stores and on every major streaming service.
Connect with James Vincent McMorrow YouTube| SoundCloud| Facebook| Twitter