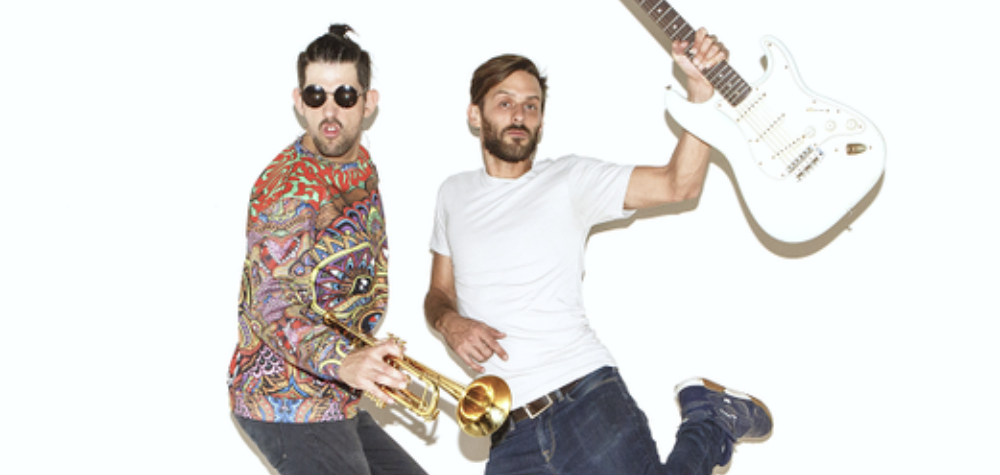 The Russ Liquid Test is an experimental jazz performance project out of New Orleans that is comprised of  guitarist Andrew Block, drummers A.J. Hall & Alvin Ford Jr., and trumpet player Russell Scott (Russ Liquid) who break the boundaries of jazz tradition by incorporating elements of electronica, psychedelia, and abstract sound design. The group's latest 1984 EP is an eclectic & funky experience that features a host of talented vocalist including Mr. Lif, Ivan Neville, Erica Day, Emily Nichols, and Steve Swatkins. 
EARMILK has recently reached out to the group to find out more about their thought process when creating and story of each track:
1984 - Well, we are living in some Big Brother, George Orwell times right now, so there's that. Also, we love 80's funk and had our friend Ivan Neville, one of the funkiest humans on the planet, play some incredible keyboard parts on this one. Also, Ivan's brother, Jason Neville, and Rachel Murray contributed on the vocals. We kinda wanted to announce ourselves as a force to be reckoned with so this is the song we came up with. Russell Batiste played drums and absolutely destroyed it. He is truly one of the greatest musicians on the planet. Luke Quaranta from Pirate's Choice did percussion.
Land Of The Free - This one started off as a beat that we knew we wanted some vocals on. After a conversation with Mr. Lif, he decided to write as an observer of some things we see happening in our country that we find a little disconcerting. We definitely don't want to finger point or tell anybody what to do, but hope that people will reflect on whats happening and see that we can do better if we try. Alvin Ford Jr. from Dumpstaphunk and Pretty Lights Live Band played drums.
Pleurante De Joine - Russ had the idea for this track. It sort of came from Russ experimenting with chords and changing the mood from happy to sad, major to minor, just by changing the bass note. So its got this emotional, happy vs sad vibe to it. We had our friend Russell Batiste from the Funky Meters over one day and once he laid the drums down, the song really took shape. 
Let Me Stand - We were working on a bunch of different songs at the same time and our friend Emily Nichols came down and offered to add vocals. This one was so perfect for her voice and singing style so she did a few passes and that was it. Our friend Carneyval was hanging in the studio and wanted to get down so helped produce and mix the song with Russ. It all came together with just us all hanging in the studio and everyone wanting to contribute part. We're all about collaborating when we're making music. 
Wherever - Wherever is meant to be an uplifting song that encourages people to look for the good in the world. There's a lot of negativity happening everywhere you look, but there's also so much good out there. You just have to stop letting the negativity influence you and focus on the positives. Erica Falls, an incredible singer who performs with Galactic, did a fantastic job and we are so glad we got to work with her on this. Alvin Ford Jr. played drums
Honesty - Came from the idea of a marching style groove, similar to a second line beat, with big horn parts. We are very much inspired by New Orleans music so we really wanted to pay tribute to the parade music that happens here and has played an enormous role in shaping American music. There are so many great brass bands in New Orleans already playing real second line music better than we ever could, so we decided to take the general idea but make it our own. 
Funk FWD - We just wanted to make a dope funk track that would kind of speak for itself. Steve Swatkins from Allen Stone's band did the talkbox parts and totally crushed. AJ Hall, who is a killer drummer and bassist played drums and set it off. We're really lucky to have all these insanely great musicians from that made contributions.