Saturday eve of Halloween Weekend marked the 8th edition of Hell's Gala, the premier dance music event of the holiday in New Orleans. The lineup, anchored by Steve Aoki and Mija, was brilliantly eclectic – including headliners on the massive indoor Hell's Gala Stage, experimental tunes and views of the Mississippi River at an outdoor geodome structure, and VIP-only techno performances in a lush courtyard. With an expanded location taking over sprawling Mardi Gras World, multiple unique environments and a decadent VIP Haunted Mansion (open bar included), this year's Hell's Gala was a toast to the growing clout of the dance music scene in this city.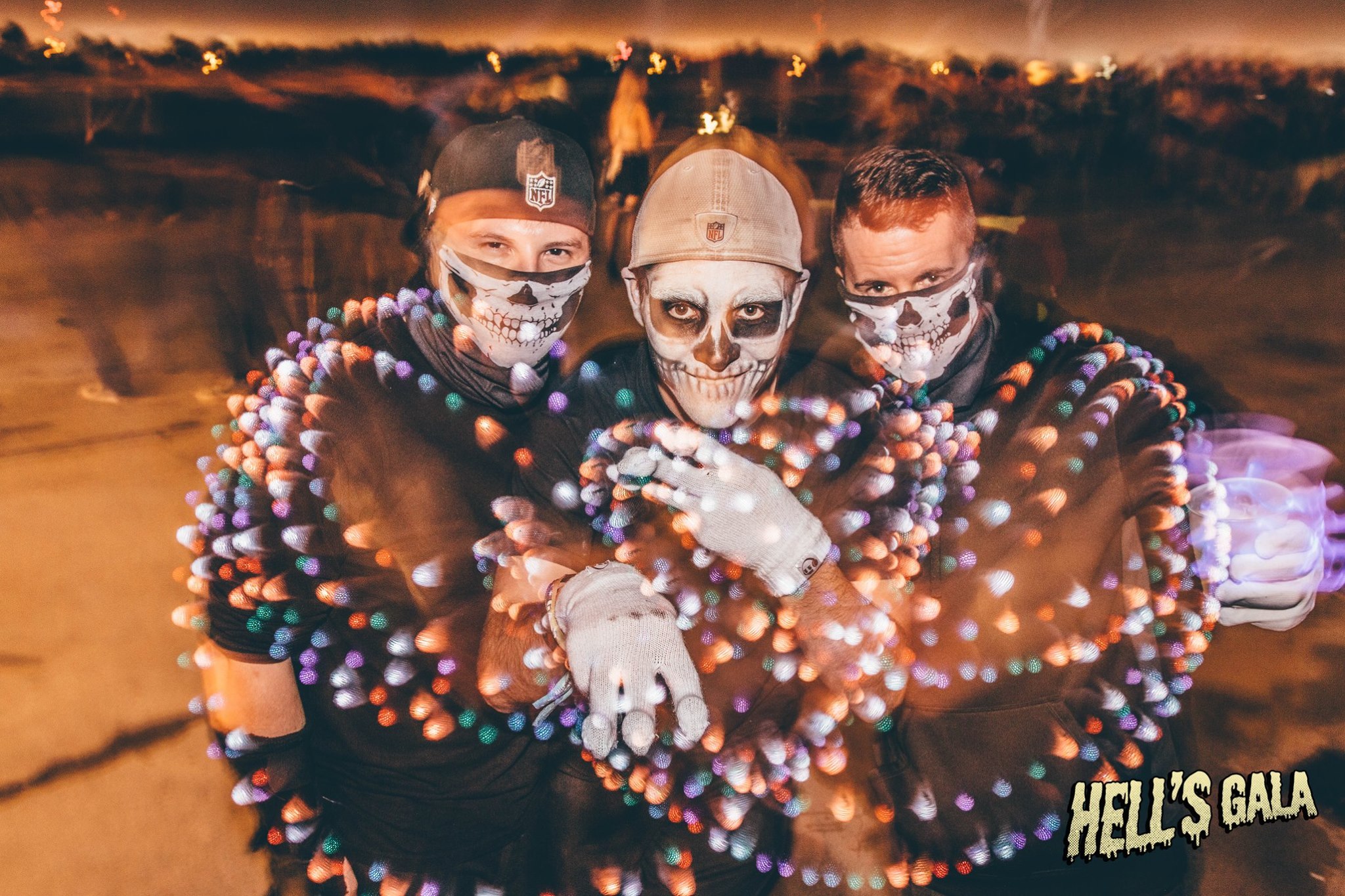 Extravagantly costumed beautiful people began milling in around 9, settling into one of the several distinct atmospheres.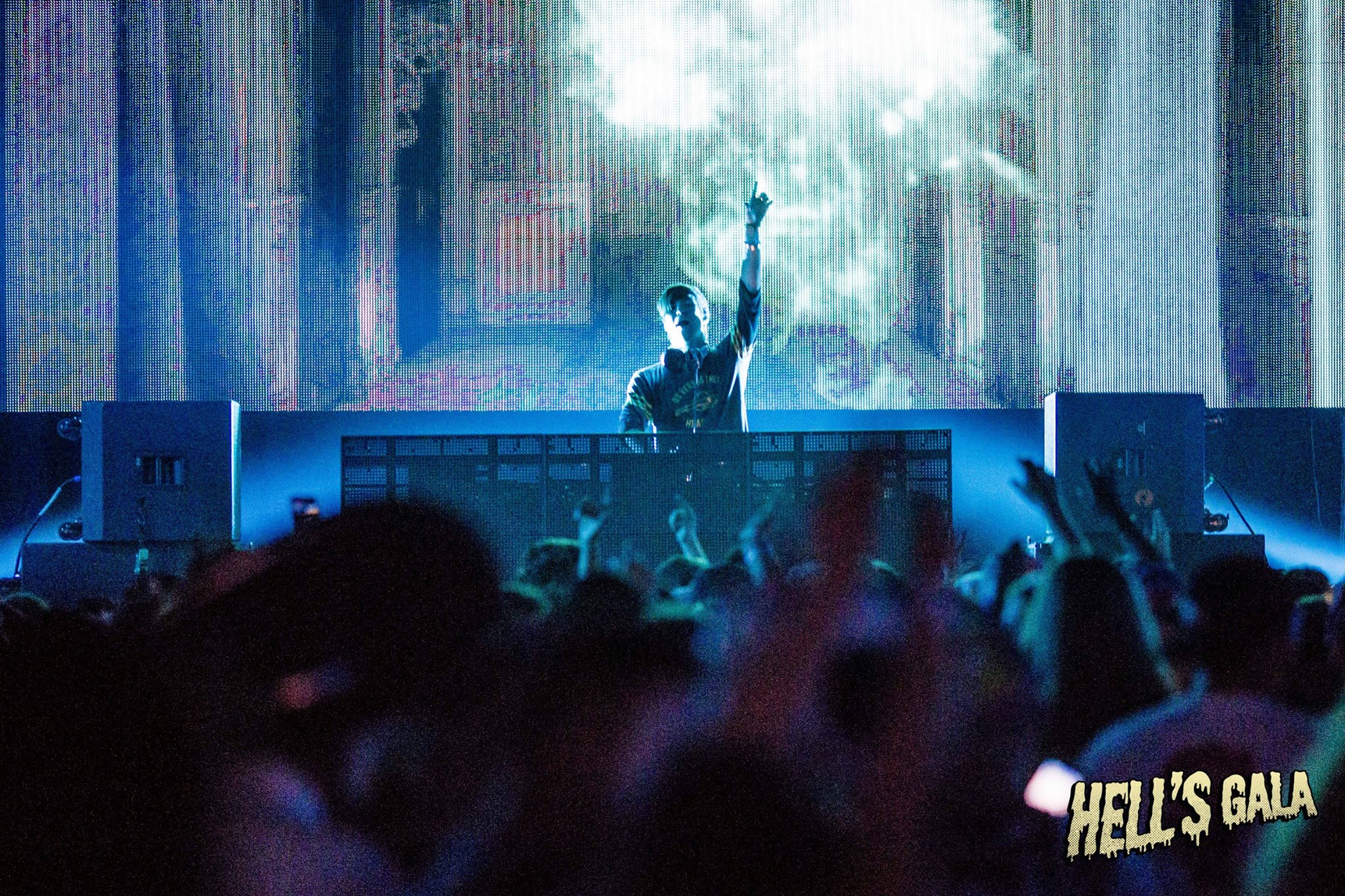 The Hell's Gala Stage (occupying the massive Ballroom space) featured festival-caliber production and lighting, and was flanked by plush VIP sections. Rail riders assembled en masse, and the night kicked off with sets from a Skrillex-costumed P-Tab and local favorite Klutch. Tiny pig-tailed powerhouse Mija followed, tearing through her eclectic catalog and giving us a taste of the curating abilities she's about to show off with her #fkagenre tour. Recently crowned DJ Mag Top 100 #6 Steve Aoki brought his legendary party starting abilities out in full force, and New Orleans was by no means safe from raining showers of cake and champagne.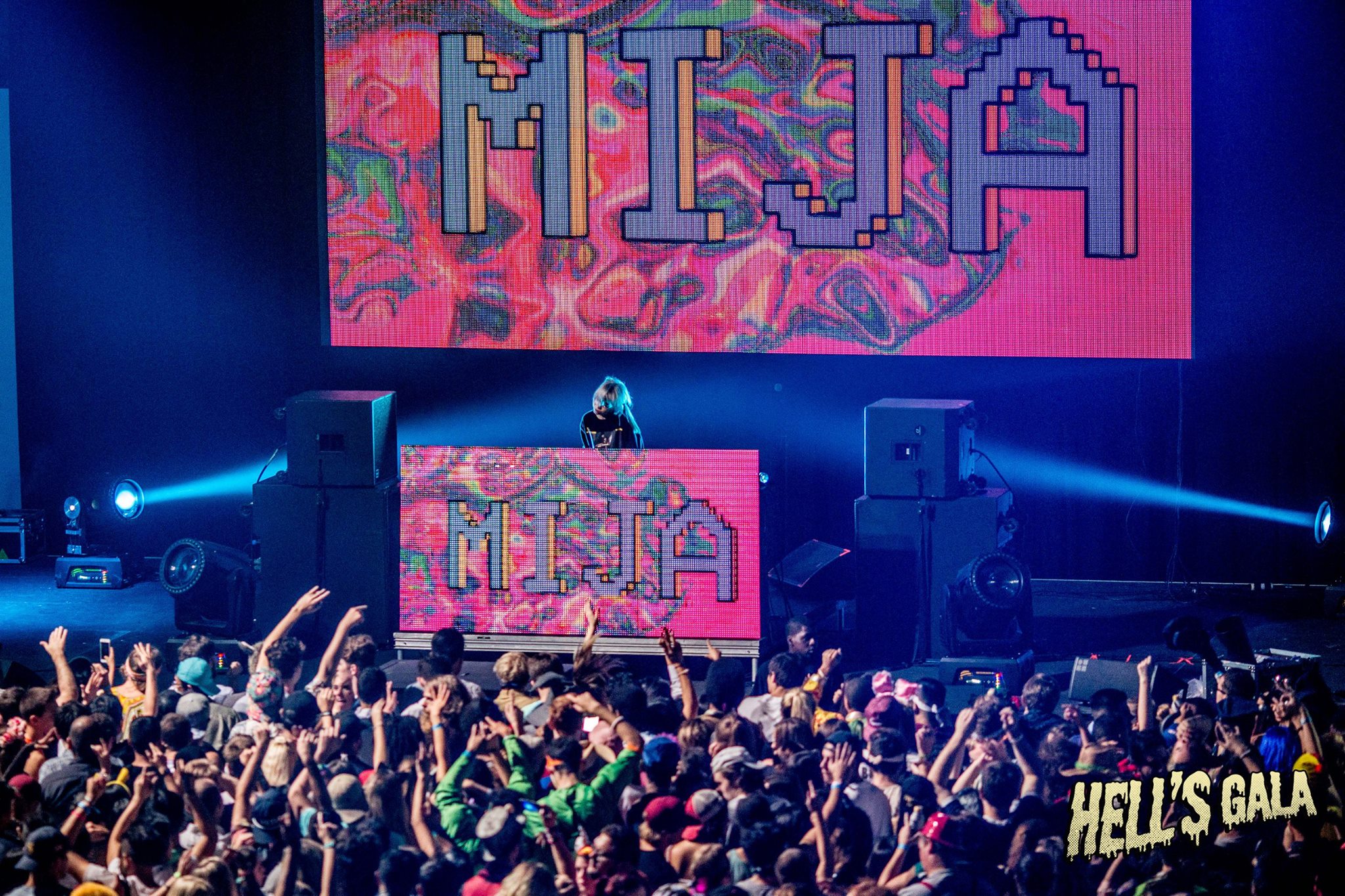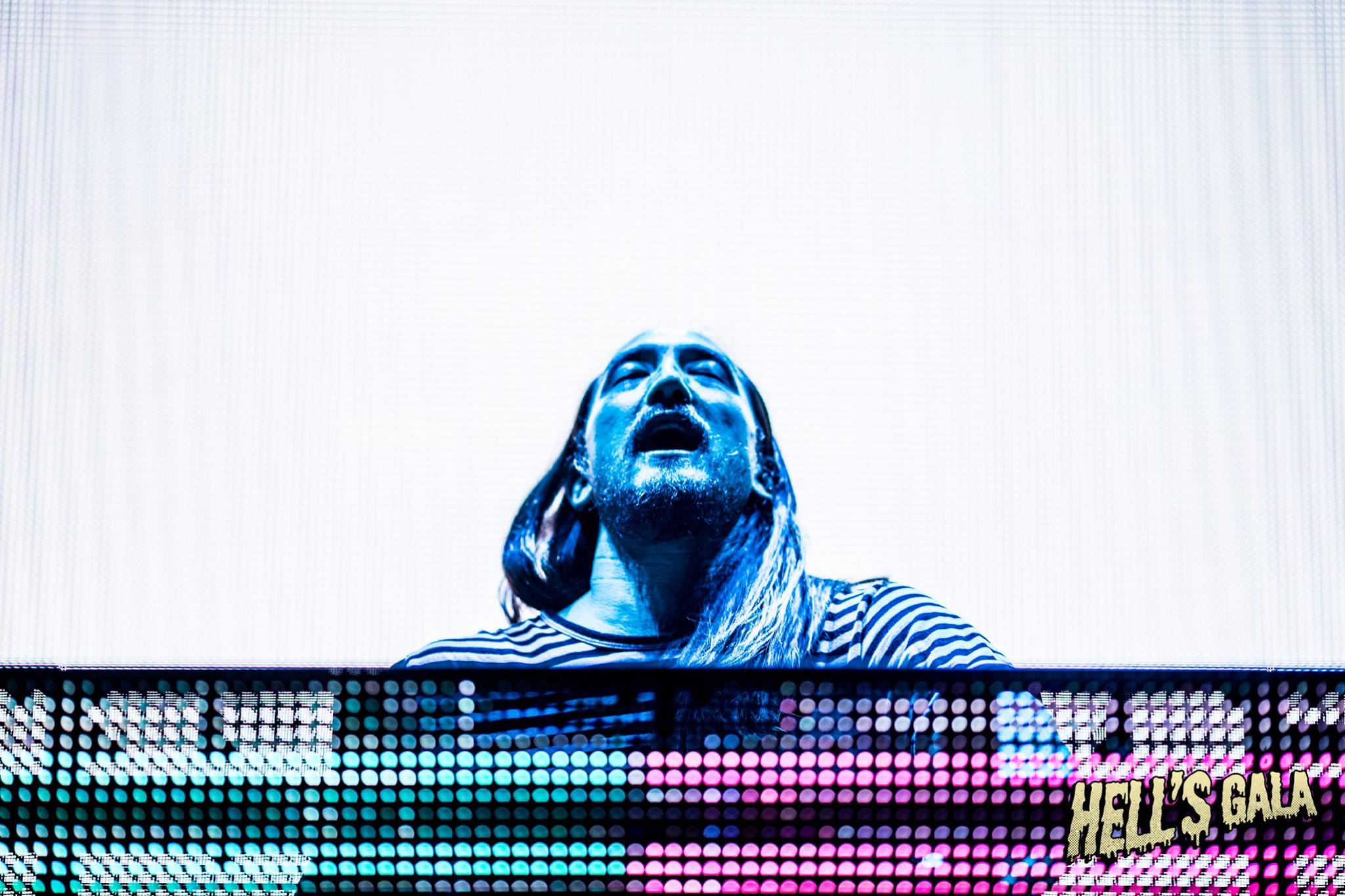 Bass zombies, head bangers and grime-loving ghouls gathered riverside at the Dohm Stage, an immersive art installation created by local performance art project Dohm Collective. Inventive free-form sets by Collective members Sunsabetchez, Lo Meyn, Zupparty and Dino Brawl b2b C-Lab warmed up the night for wobble-inducing vibes from some of experimental bass music's fastest rising stars, Bleep Bloop and Wuki.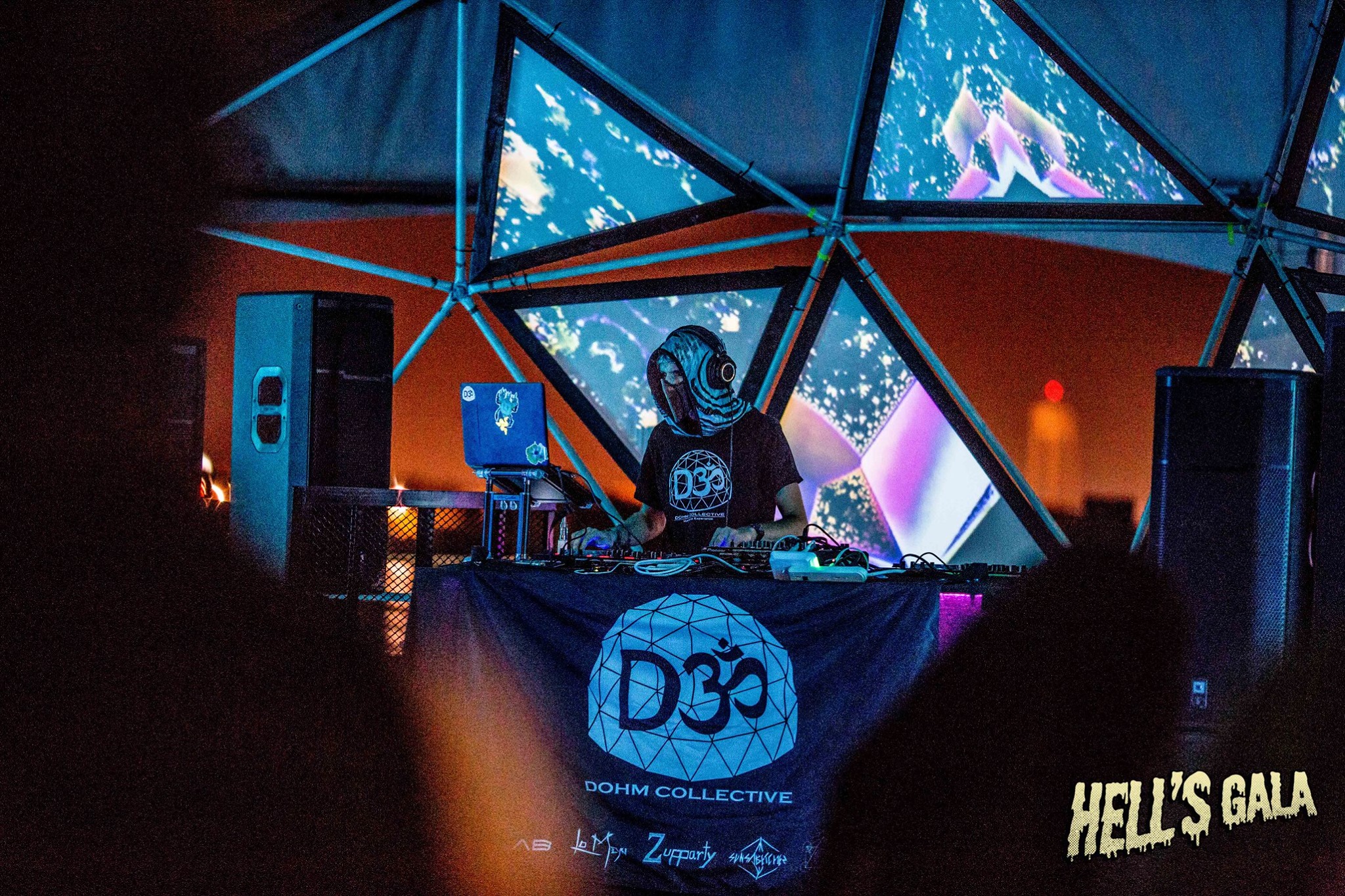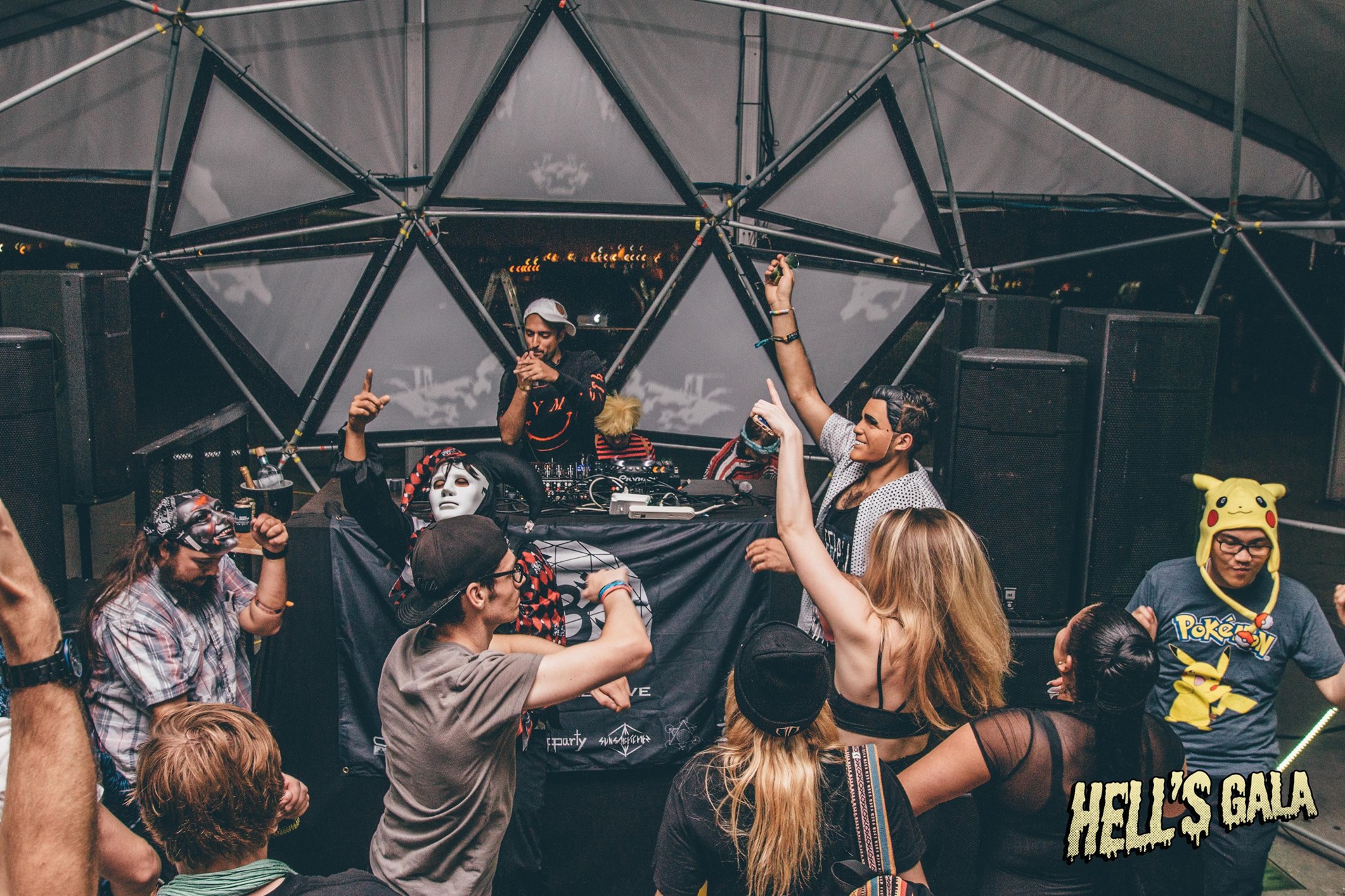 The VIP ticket option included admission to what was being touted as a Haunted Mansion, and that wasn't a rouse or exaggeration. Somewhere nestled between buildings at Mardi Gras World is a dramatic old Southern home with an idyllic open-air courtyard. The space provided ample area for a huge bar, cushy bathrooms, hospitality space for artists and exclusive sets by Tristan Dufrene, Lleauna and Rye presented by NOLA's Techno Club. One of the highlights of the night found Mija joining for a girls-only b2b2b.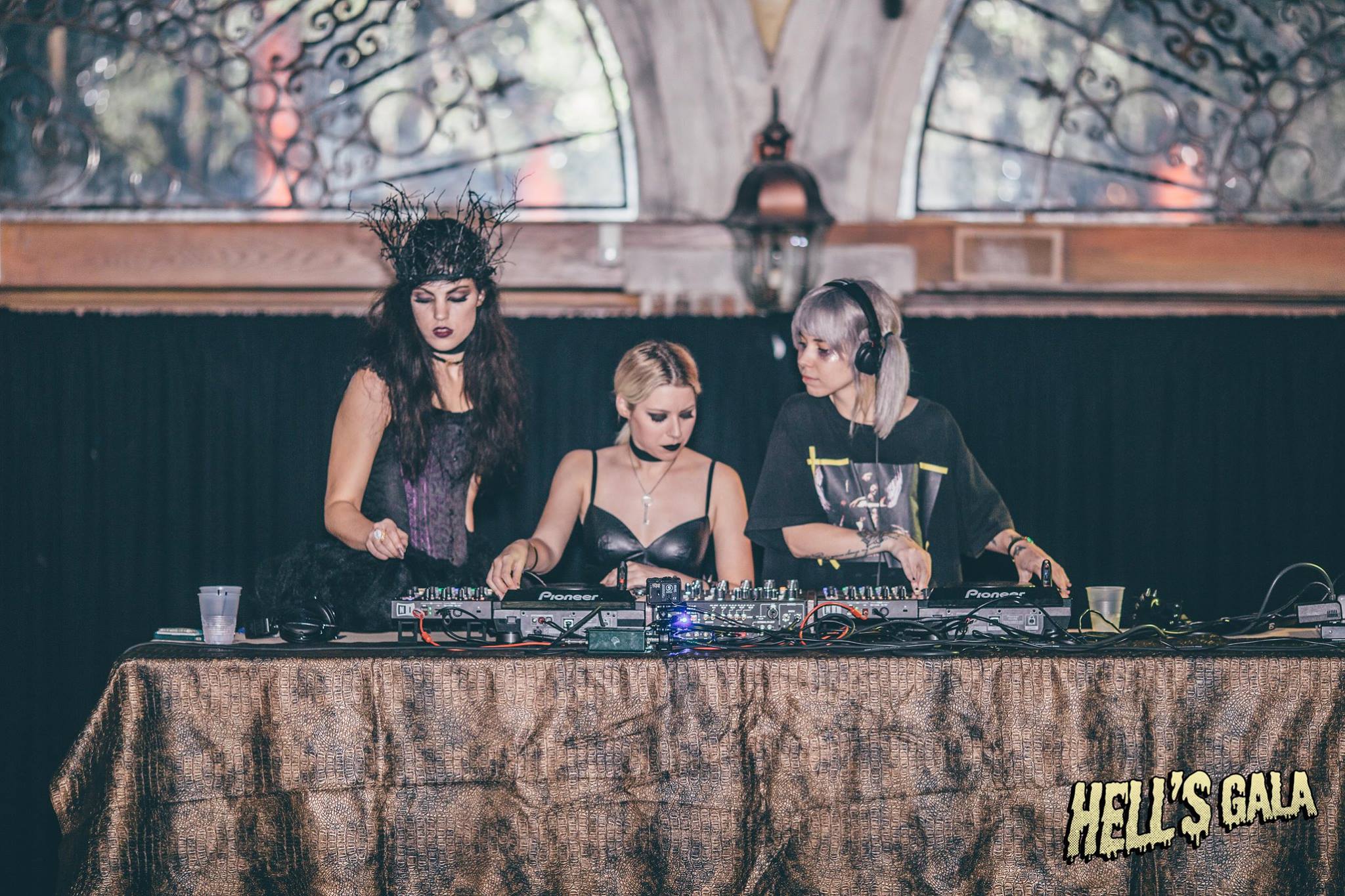 As EDM's place within pop culture has solidified in recent years, it's no surprise that the eponymous party city of the South would become a hub for the genre. The local dance music scene in New Orleans is a vibrant, albeit small, microcosm of the huge communities found in larger cities like LA and Miami. However the national scope of New Orleans' rich musical history puts our scene on the map, and events with this level of production and detail are a testimony of such. Bravo, Hell's Gala. See you next year, ghouls!