The cobwebs, glitter and confetti have cleared, and New Orleanians from Uptown to the Bywater have finally recovered from their Halloween hangovers. Halloween in New Orleans is truly a season-long cultural spectacle, with Voodoo Music + Art Experience as its banner festival and cornerstone event.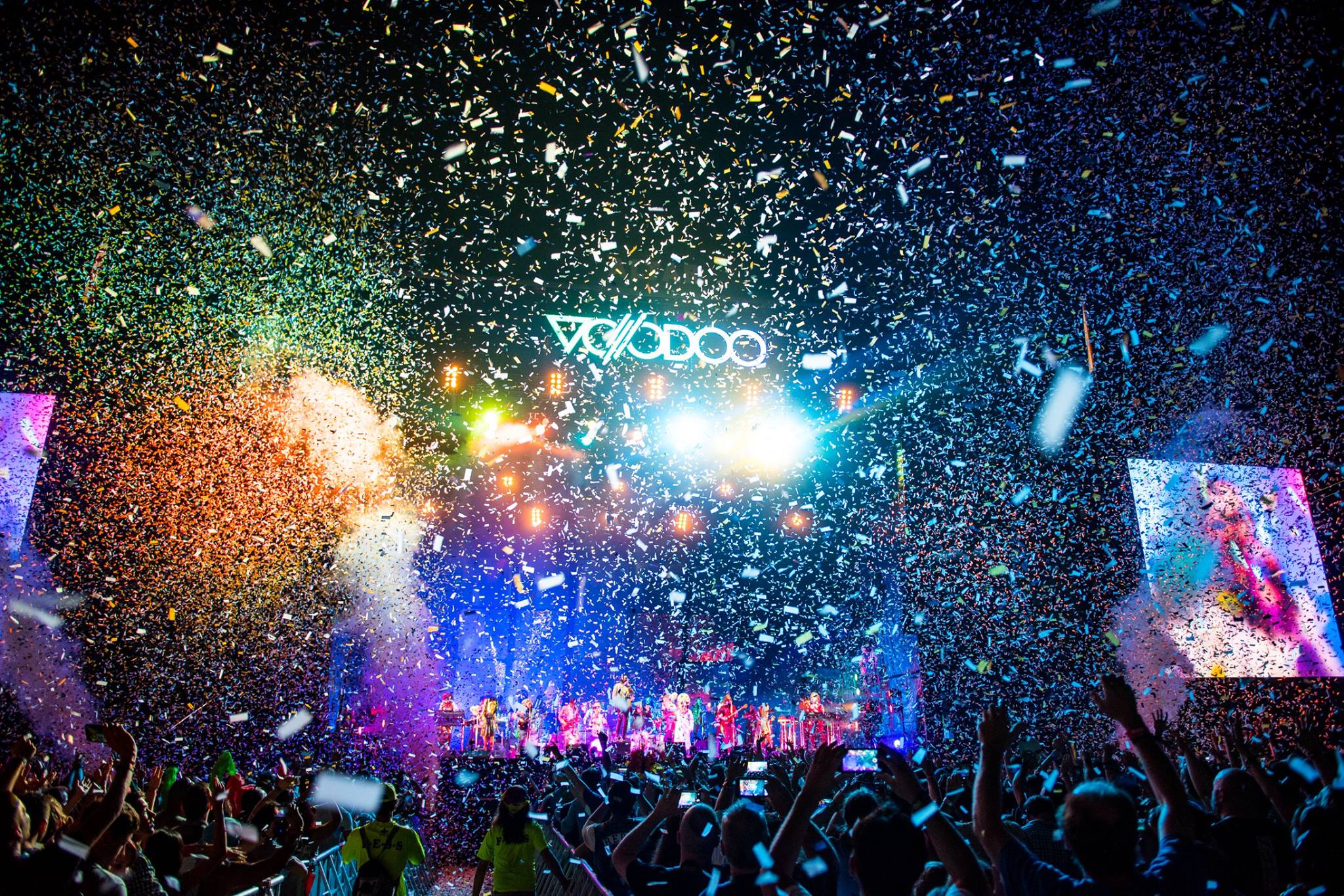 Last year's iteration of Voodoo was marred by torrential rains and a subsequently cancelled last day, leaving return festival goers eager for redemption. Spirits were high at the dawn of Halloweek, as forecasts appeared showing sunny skies and balmy temperatures for the weekend. (The only pre-festival hiccup being the canceling of Kevin Gates' performance due to untimely incarceration.) Fans were eager to see how the festival fared under the new management of Austin-based C3 Presents, a Live Nation property responsible for such large-scale events as Chicago's Lollapalooza and Austin City Limits.
My first steps through the theatrical gates felt like entering a larger than life replica of Marie Laveau's Voodoo mansion. There's something to be said for first festival impressions, and when the flow of traffic is pleasant and initial design elements pique your interest, it's a good sign. The overall aesthetic of Voodoo was (pardon my cliché) dead-on. From a "Merch Church" to "The Mortuary" graveyard in the center of the festival grounds, the gleefully ghoulish theme was an absolute delight to attendees of all ages.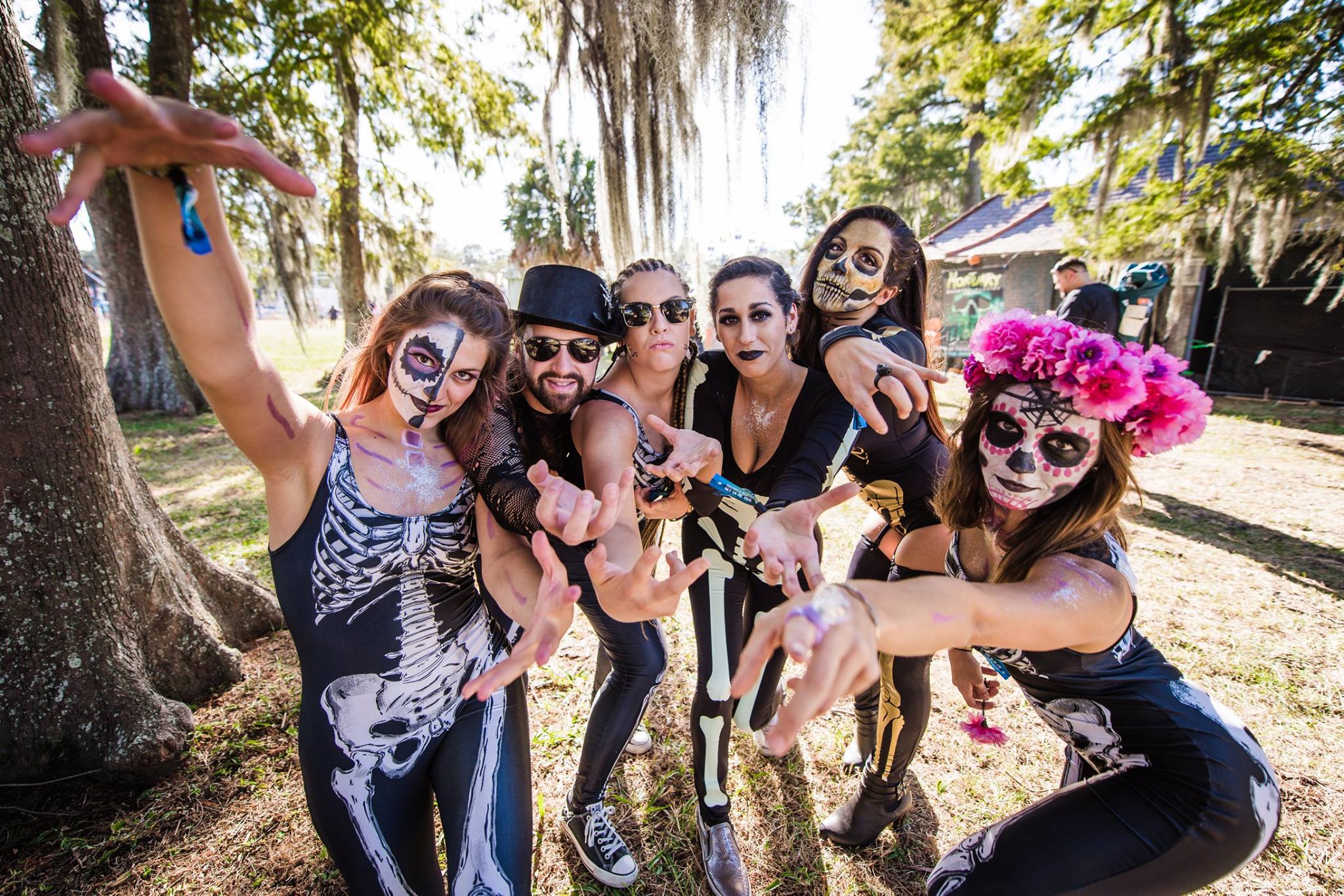 Dance music has always been a notable part of Voodoo, dating back to Moby's headlining performance the festival's inaugural year. This year brought in some of the biggest EDM talent to date, with the likes of The Chainsmokers, Excision and Carnage getting the Le Plur stage (read: EDM only) turnt beyond reason all weekend long.
This die-hard dance music fan found it hard to tear myself away from Le Plur, which in itself is a piece of Voodoo history. A haven-like stage with superior sound, ample shade, and close proximity to such raving necessities as water refill stations and a "General Store" stocked with fruit, granola bars and even single-use headache medicine. Festival organizers noticed in past years that dance fanatics would settle into Le Plur for the entire weekend, and have made modifications and improvements as such to cater to the community.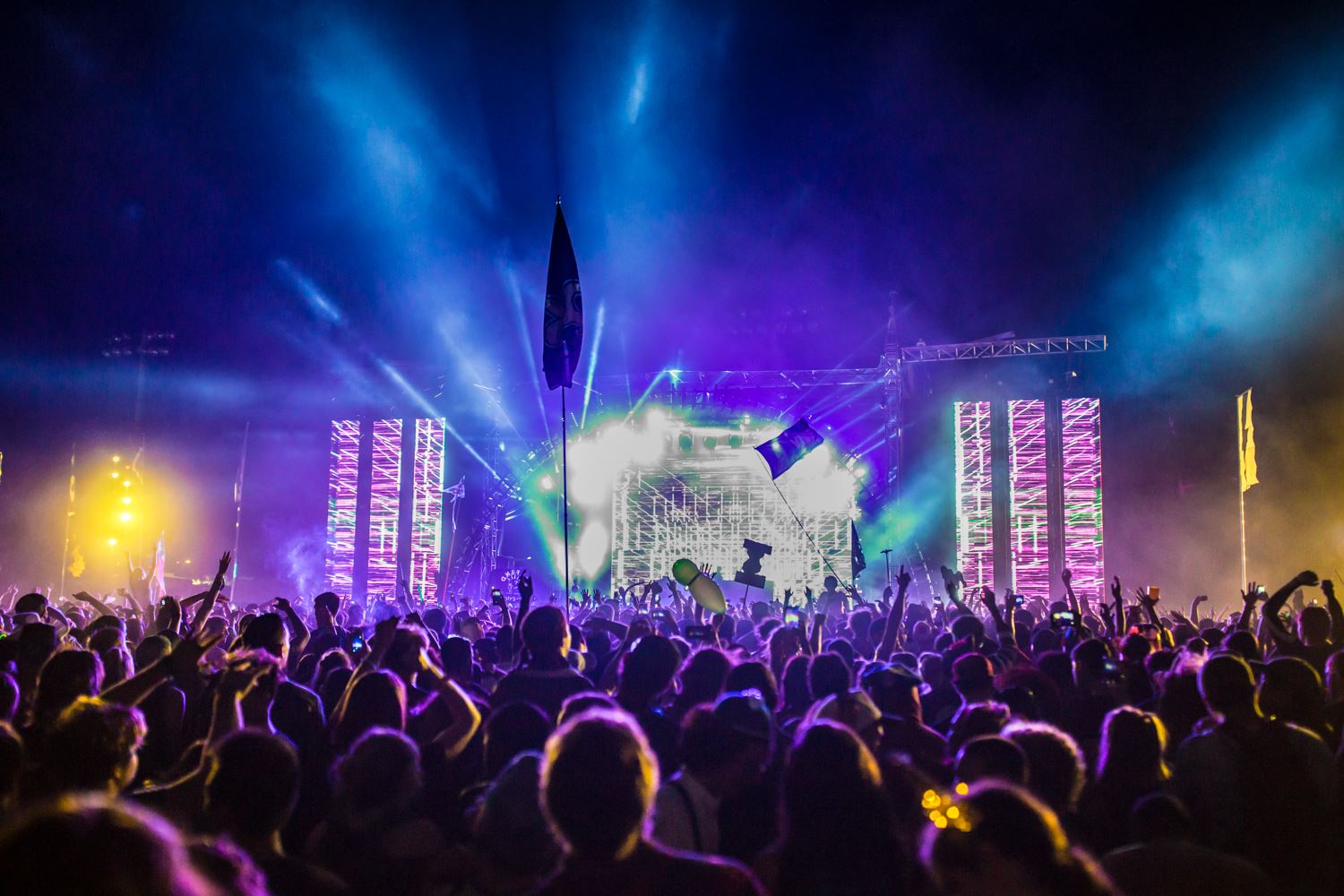 Slander got EDM fans trapping out early, both with a pre-party Thursday night at Republic and a grimy sunset set Friday at Le Plur. The duo most known for coining the sub-genre "heaven trap" went heavy this time around; eliciting a riotous crowd reaction to "After All," their recent collaboration with wobble kings YOOKiE. Looking forward to catching these dudes on the road with NGHTMRE this winter on their Gud Vibrations tour.
Friday night was blessed with the perennially flawless Porter Robinson, currently receiving high praise for his Shelter tour with Madeon and his first foray into animation of the same name. Porter remarked on the literary style of his work when we spoke before the performance, and this iteration of his live "Worlds" production was no exception. It's universal, yet intimate, and Porter remains one of the best in the game at telling stories fans can relate to.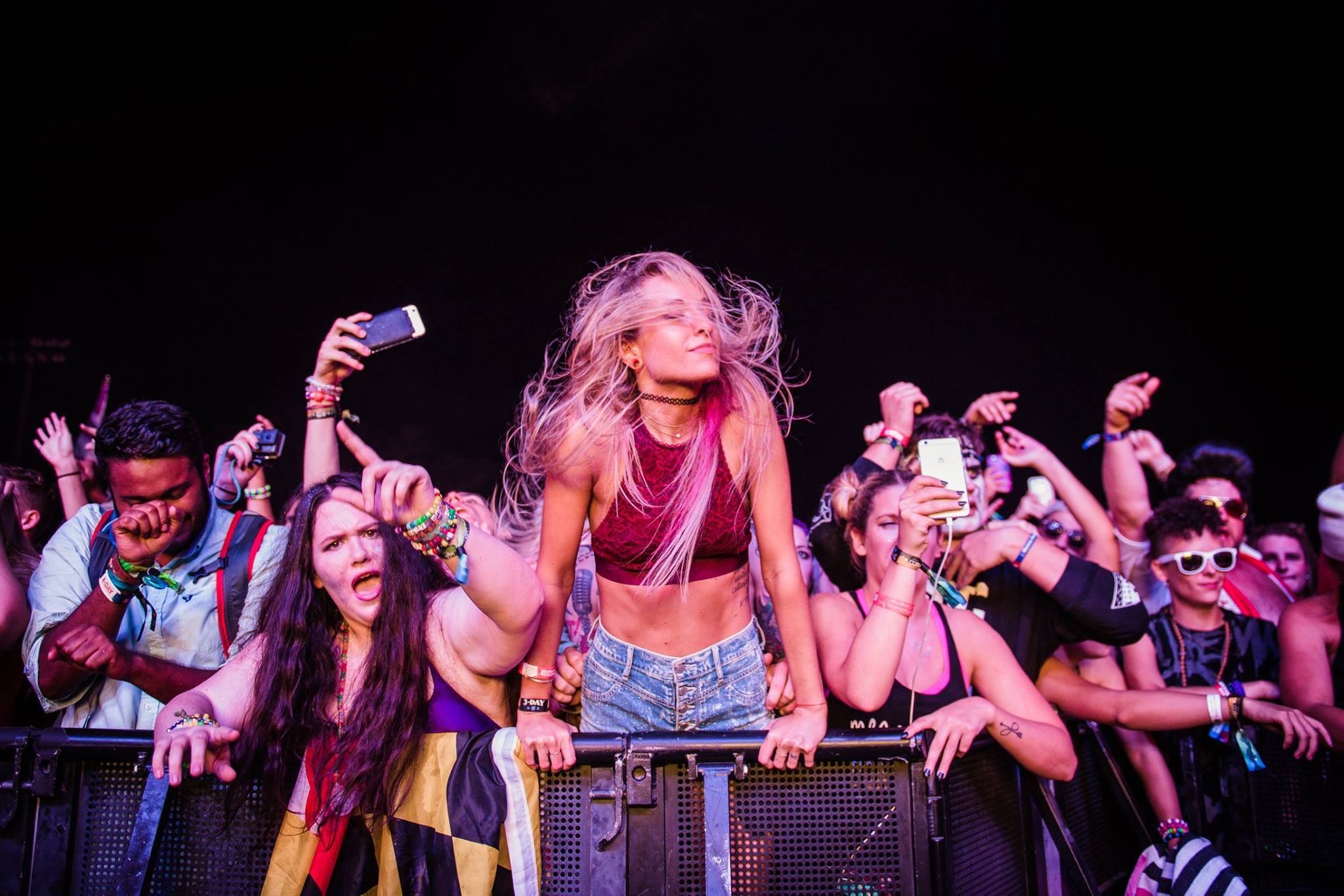 The festival grounds were notably fuller Saturday, and Black Tiger Sex Machine got the Le Plur crowd to their feet with their raucous, post-apocalyptic dance party, which Marc-André Chagnon of the group described as influenced by the "Mad Max" aesthetic. The trio consistently impress live; between the pandemonium of their signature brand of ferocious mosh-ready electro house, to the mystique of the helmets, the otherworldly experience crafted by BTSM is not one to be missed.
Alison Wonderland dazzled Saturday evening, ascending the stage and asking the crowd to "fuck her up spiritually". Her emotionally raw and deeply personal sets never fail to give me goosebumps. Late into the wee hours of the evening, lucky fans were treated to a surprise set by Alison at Republic, who this time took the decks with no introduction. Each time weaving heavy beats into soaring emotional highs and creating a truly magnetic live experience.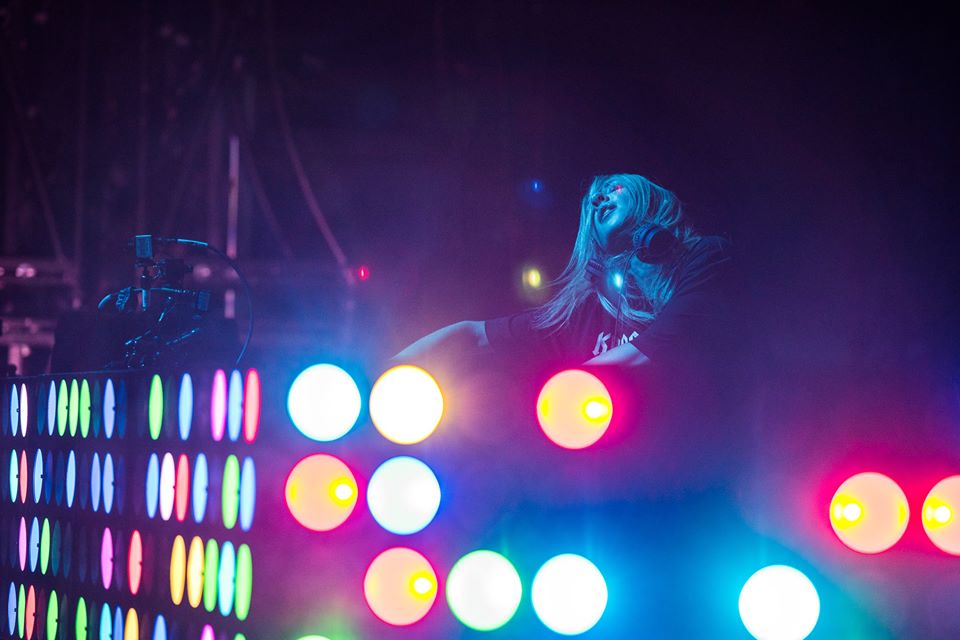 Sunday was filled with memorable "only in NOLA" moments, firstly when Party Favor brought out New Orleans Bounce legend Keno, and later when Beats Antique shared the stage and made magic with their recent "Let It All Go" collaborators, Preservation Hall Jazz Band.
The history of Voodoo is synonymous with that of its city, and the festival has always existed as a barometer for the state of things here, most notably in 2005 when a modified one-day Voodoo was held as a tribute event for Hurricane Katrina relief workers. The cheerful, sun drenched festival grounds, facilities improvements (flushing toilets for all!), overall cleanliness and flow of the festival, along with resolution of former sound bleeding issues with a new stage setup all made this Voodoo a triumphant success.