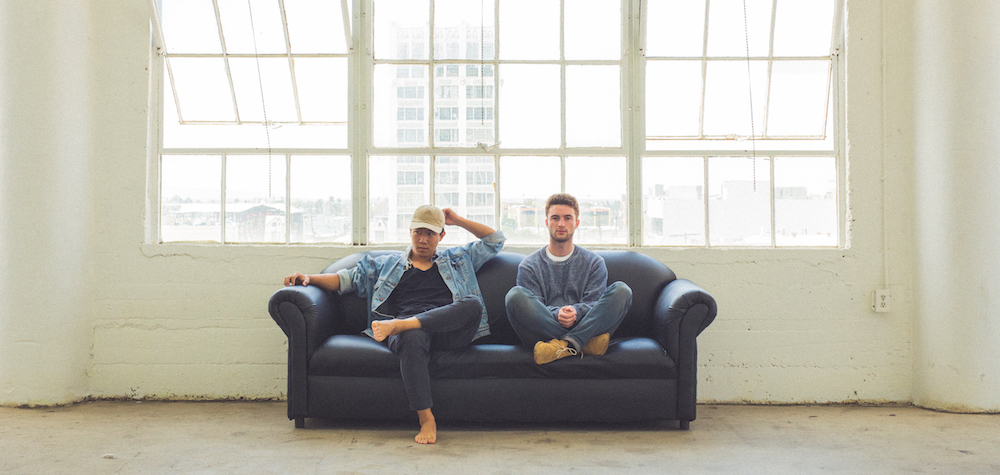 LA based alt-R&B duo Common Souls is comprised of vocalist & guitarist Ryan Yoo and keyboardist/drummer Nick Velez, who both wear many hats when piecing together their layered & heartfelt electronic-tinged ballads. The two met at UCLA back in 2015 and initially started collaborating for a school competition. They have since found their musical efforts validated by getting first place in the prestigious John Lennon Songwriting Contest in the electronic category for their single "Arizona" late last year. 
The duo has since been hard at work putting the finishing touches no their debut EP Pyramid Lake, which is set to be released late next month. Today EARMILK has been given the opportunity to premiere the 2nd single off of the project, a poignant two-part piece entitled "Roots//Habit".
The airy intro manages to captivate with just a simple guitar chord progression and Ryan's soft croon, but slowly builds piece by piece before transitioning to a stunning breakdown. Although emphasis is kept on Ryan's poignant songwriting throughout, the instrumentation & engineering on both portions is nothing short of sublime. Check out the track above!
Connect with Common Souls: Soundcloud | Facebook | Twitter