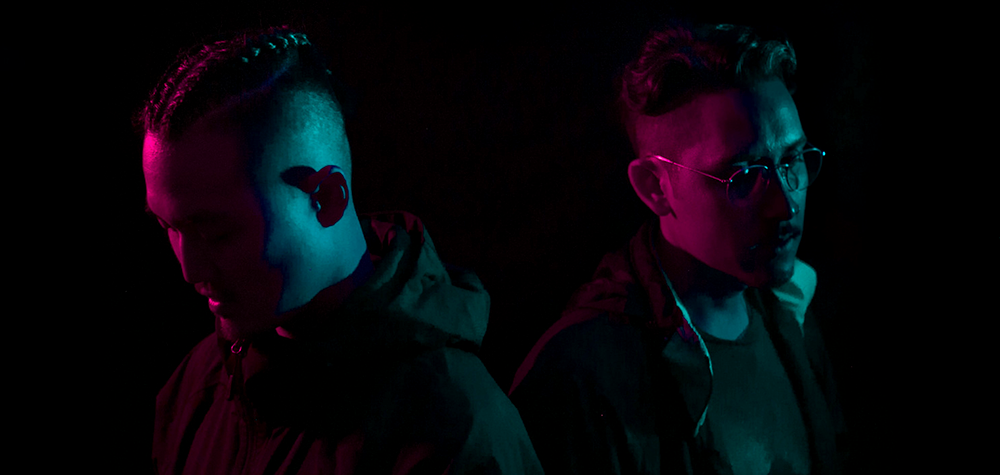 MIKNNA has released a video for their debut single, "Ness" off their EP 50/50 (All Seasons), and the highly anticipated visual proves to be worth the wait. 
 The NANA LIFESTYLE collective has been working so hard on curating the most perfect of visuals to compliment their innovative sounds. And it really is a team effort. MIKE B & Ken Nana are the artist/producer  collaboration for the vocals and soundscape, but that's not only what they do. If you look in the credits of the video, the whole NANA LIFESTYLE squad helps out with creative direction, editing, production, visuals, etc. They seem to really have this whole "teamwork" thing down. 
The video starts at a beach with a bonfire and a peachy sunset and a beautiful woman with some type of chiffon fabric dancing on the beach. And you're suddenly remembering that you've seen this exact set up in your dreams. My favorite part of the entire visual is at 1:31 when you think Mike B is chillin at a strip club but then you realize it's really a wax figure (potentially a wet mannequin) standing in front of him. There are reflections of lightning going off on her thigh and what appears to be a still image of waves that starts moving and crashing down.
Take a look for yourself! And stay tunes for MIKNNA's next release due out in October.
Connect with MIKNNA: Soundcloud | Facebook | Instagram | Twitter | NanaLifestyle