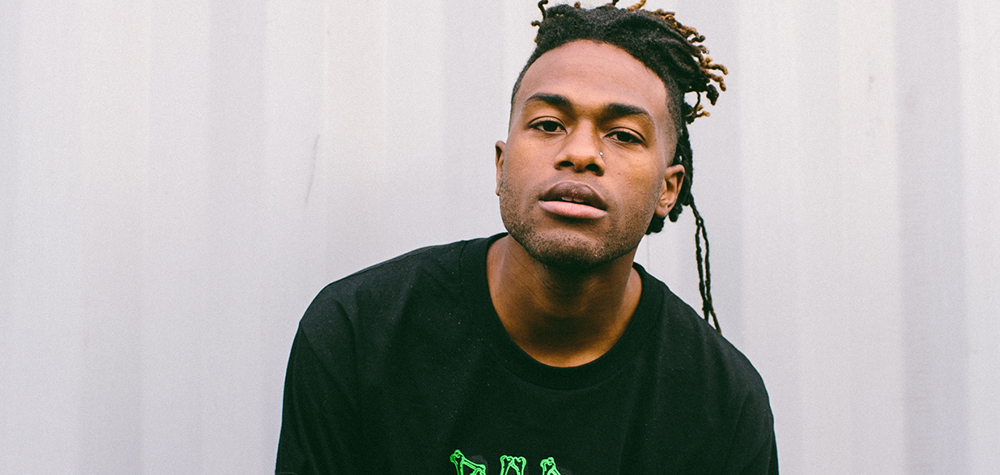 Jared Lee, who performs and creates as DUCKWRTH, best describes himself as "Uugly". Not in the sense of being aesthetically unpleasant, but more so as a candid acceptance and appreciation of all the little pecularities that make him unique. His devotion to individual expression is made evident in his eccentric style, which can be best described as a mix between 1970's UK Punk (when we meet up he's rocking a vintage levi denim jacket almost covered with pins and patches), Japanese Kawaii, and Fairfax streetwear. This mantra also extends into his funked-up style of alternative hip-hop, which is inspired by political brashness of The Bad Brains just as much as it's influenced by the spaced out melodies of The Neptunes.  I had the opportunity to meet up with him a few weeks ago at the Line Hotel in order to discuss his new I'm Uugly EP and everything in his musical journey that has lead up to it.
Earmilk: You just got off of tour with Anderson Paak. and Pomo. What was the highlight for you?
Duckwrth: It had to have been Louisville, Kentucky because we got there literally the day after Mohammed Ali died. That was his hometown, so the whole city was basically lit up in remembrance and celebration of his life. The energy at the show was absolutely insane because I think people really had all this pent up tension. Towards the end of my set I started to chant "ALI!" to the top of my lungs and the whole room just exploded it was all pretty surreal. Connecticut also was pretty insane as well as everyone was pretty active. Things also got kind of UUGLY in a good way in the Green Room but I can't really get into that...
EM: Speaking of "Uugly", where did that term originate from?
Duckwrth: Originally, I was working on a project that was going to be called "Super Good" that was going to be a very bright and poppy type record, but while recording I was going through a very rough time in my life. I was still catching the bus to reach studio sessions from my spot in South Central, was struggling to eat, had recordings go missing, had songs files that I worked on for months suddenly get corrupted. I felt really dishonest writing all this upbeat music when I was feeling so depressed, so I decided to take a step back and  in order to hone in on exactly how I was feeling.
And I felt like shit was ugly. I was starting to perceive myself as ugly due to all of the negative feeling. So I decided to dump all of the "Super Good" recordings and instead make a record music around that notion of ugliness, but not in a deprecating way. I instead wanted to turn the word on it's head and flip the negative connotation into something positive, like a way of embracing all of my shortcomings and flaws. Things started to make sense once I stopped forcing it.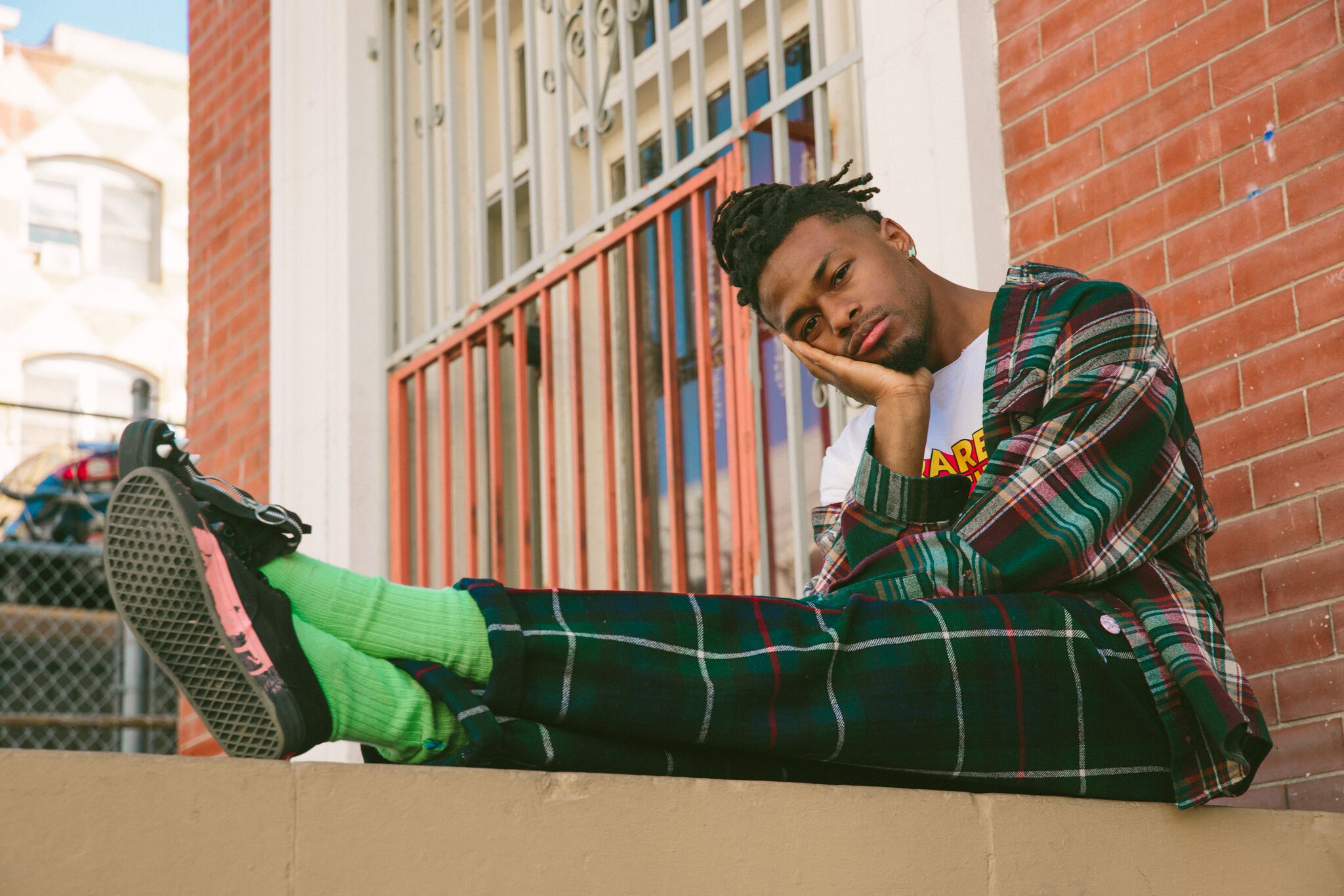 EM: Who are your main producers for the project?
Duckwrth: My main producers are Channel Tres,  Ru AREYOU (amazing producer from Sacramento), Sad Money, Alexander Spit, and Like from Pac Div.
EM: What is your current favorite track on the "I'm Uugly" EP?
Duckwrth: "Blow my mind" produced by Channel because it encompasses everything I'm about. It has elements of soul, punk drums, but is still an overall psychedelic vibe  (also Jeff Gitty from Ommas Keith's band on guitar). Also we had Neapogue engineered my album, who is the same guy who used to engineer all of the old Outkast albums. 
EM: Who has influenced your music the most?
Duckwrth: If Pharrell and Andre 3000 somehow were able to have a musical lovechild, I feel like the result would be my sound. I definitely feel like Andre helped me to the most in opening my mind to different eclectic fashion and abstract  flows, but Pharrell showed me how to accept the universal sound of funk, the use of synths, and of spaced out production styles. He just seems so positive and happy, and growing up in South Central they both kind of showed me a way out of the negativity.
EM:  Was it rough  growing up in South Central and how did that inform your musical journey?
Duckwrth: Fuck yeah, I used to get banged on for all types of dumb shit. A lot of my homies got caught up in that gang life and I was always openly against it. I was just trying to do other things in my life. I was really into my skateboarding and school shit. But I realized for a lot of them, that's all that they knew. I tried to be a sphere of influence to show em that there is another way. A lot of the homies got into skating which was cool around the same time. Shoutout to the homie Theotis Beasley for killing the game right now. 
EM: You said that you went to Academy of the Arts University in San Francisco to study graphic design. How did your time in the bay effect your view of music and art and is it difficult to claim both LA and SF as home?
Duckwrth: I try to rep all of Cali. I don't get the beef between Nor Cal and So Cal at all.. The bay has this really close-knit  & expansive creative bubble that doesn't get any media coverage, so it's kind of pure you know. People try to create just because. I went up there for school and fell into the art and music scene hardcore. While in it I kind of accidentally fell into music. My homie/roommate at the time was just getting into producing and made a few beats on garage band and I just hopped on a beat randomly with a 16 it just felt right.
EM: You are pretty hands-on with all of your own album covers and have designed flyers and covers for quite a few of your peers. How important is design in your overall process?
Duckwrth: I think graphic design helps me see sound in color, so it is rather easy for me to design album covers. Of recent, I've been seeing a lot of pink and purples (maybe because of all the prince I've been listening to). I think that pink is my current favorite color because it is the color of funk. I mean that also because it is also the color of p*$$y, and that is origin, the source of all. 
EM: Your music pulls influence from a variety of different genres. How do you describe your music to people?
Duckwrth: I wouldn't really put myself in a box but I will put myself in a feeling, and that feeling is funk. I want to make stuff that will make your face scrunch up and your neck knock involuntarily. Funk is a feeling more so than a genre, but if I had to definite it I would call it "funk-wave".
EM: You have a very distinct and vibrant style going on. How important do you think fashion is when it comes to your self-expression?

Duckwrth: It's honestly not all thaaaaaat important, but for me its just adding more tangible expression to this world. I just want to have people fit more into my experience. Tangibility is important, I want my fans to carry apart of myself with them at all times. I want to create some really cool garments, but I'm not currently in a place where I can mix functionality I envision with my clothes I want to design. I want to be in a place where I can make some really next level merch that are just as functional as they are stylish, like a jacket with a built in phone charger in the pockets or something.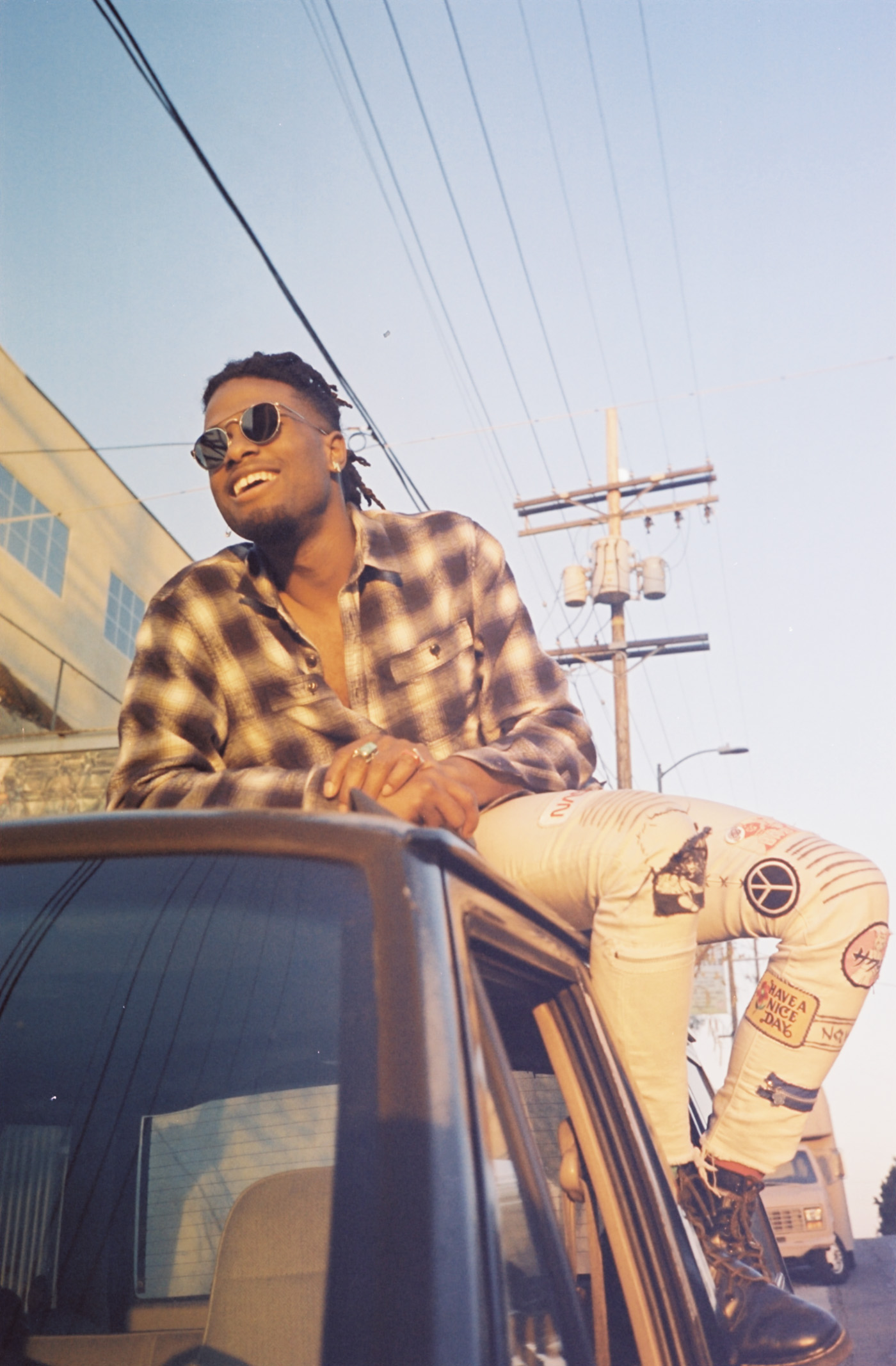 EM: Any last words?
Duckwrth: As soon as you accept your flaws, the sooner you begin living your life. Don't trip on that shit when you have bigger things to worry about. And eat your damn vegetables your intake means everything!
Be sure to listen to Duckwrth's I'm Uugly EP out today! (Listen on Spotify or Itunes)
Connect with Duckwrth: Soundcloud | Twitter | Facebook | Instagram.