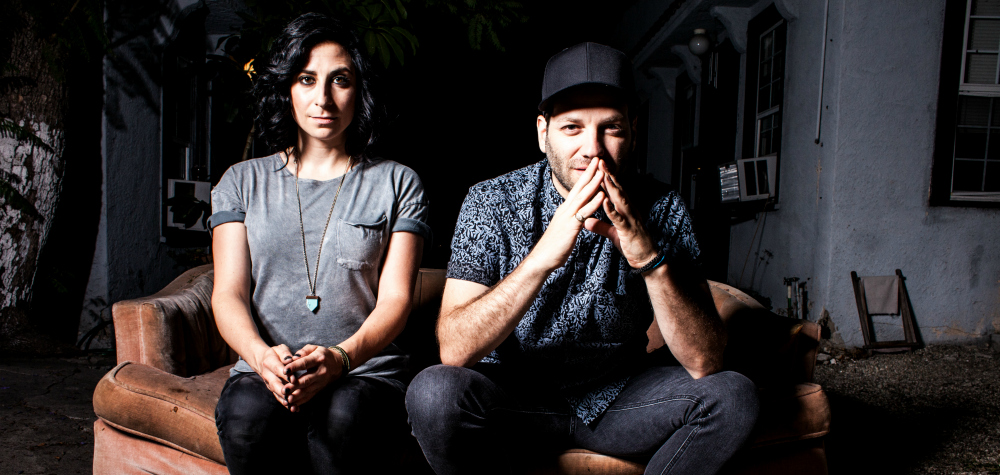 Los Angeles duo TeamMate are masters of catchy indie electro pop and are coming off the release of their latest single, "Nothing's Ever Over," which is an effortlessly catchy tune, laced with tasty synths and a boisterous melody. Alt-rock group, Grizfolk are no strangers to remixes, having recently released a banger remix of "Unsteady" by the X-Ambassadors. For this TeamMate track, Grizfolk added a slightly faster pace, some playful guitar and percussion play, emphasized the arena style chorus and juiced up the beat with a little extra pep to bring out a more dance filled vibe. EARMILK is stoked to premiere this remix, so check it out below. 
"We love the original version of the song, but when we started the remix, the weather was just starting to warm up and so we wanted to give it a 'summertime vibe' with some guitars and a danceable beat." Grizfolk
"We love what Grizfolk did with our song – the energy is really awesome. It's amazing to hear someone else's spin on our music and they really they took it to a whole other place we would've never thought of." Teammate
Grizfolk did a beautiful job carefully curating the drops, while being mindful that the added dance filled beats wouldn't drown out the uplifting chorus originally orchestrated by TeamMate.
You can catch TeamMate at various shows in Los Angeles, like the The Echo this upcoming weekend and The Satellite in October.
And you can catch Grizfolk at the upcoming Timpanogos Music Festival this upcoming weekend.
Connect with TeamMate: Official Site | Facebook | Twitter 
Connect with Grizfolk:  Official Site | Facebook | Twitter | Soundcloud
Check out the original track from TeamMate released with Rostrum Records below: