The U.K. indie-pop band, Glass Animals, have their upcoming sophomore album, How To Be A Human Being, due out later this month, August 26th. And many critics are excited for this pseudo-autobiographical recollection of encounters that the band has accrued during their last two years on tour. "Meeting hundreds of people on tour, taxi drivers, fans after a show, socializing at parties, music venue people and sometimes they tell you the craziest stories about their lives," shares David Bayley, lead singer of Glass Animals. "I find people can sometimes be remarkably open. Not all the stories are exact things people have shared but some are how I paint the personalities of strangers I encounter too. I would stare at people in the airport and start imagining what their whole life story is."
Of course, not every interaction made it into the album, but there was one special encounter that did in fact make it in and Bayley was open enough to share with us. ***To paint the scene, the group were on their way to a fancy "rock n' roll' after party being thrown by another musician, so they hopped in a quick cab and the following story was told to them before eventually arriving for a fun night out. 
"A lot of interactions are inspiring in different ways, some are heartbroken and the saddest stories, while others were scary and just disgusting. There was one that kind of made it into the record for the track, "Mama's Gun." The taxi driver had told us she used to be a long haul delivery driver and then went into a lot of personal details. She would take cocaine and crystal meth to stay awake so that she could drive all across the states on just one go. Then, one day, she over did it and took too much meth and blacked out. Later, she found herself waking up one day suddenly in a strip club. She looked up and asked one of the strippers dancing what state she was in and what date it was. Turns out a whole month had gone by. She was no longer in the right state and had completely loss her truck. That whole month went by with zero recollection of what happened but she had this deep haunting feeling that she had done something terribly wrong, maybe even murder.  She was not sure what it actually was but was left with this eerie feeling of having done something sickeningly wrong. To this day, she forever lives with this haunting guilt of not knowing but the feeling of something terrible." David Bayley, Glass Animals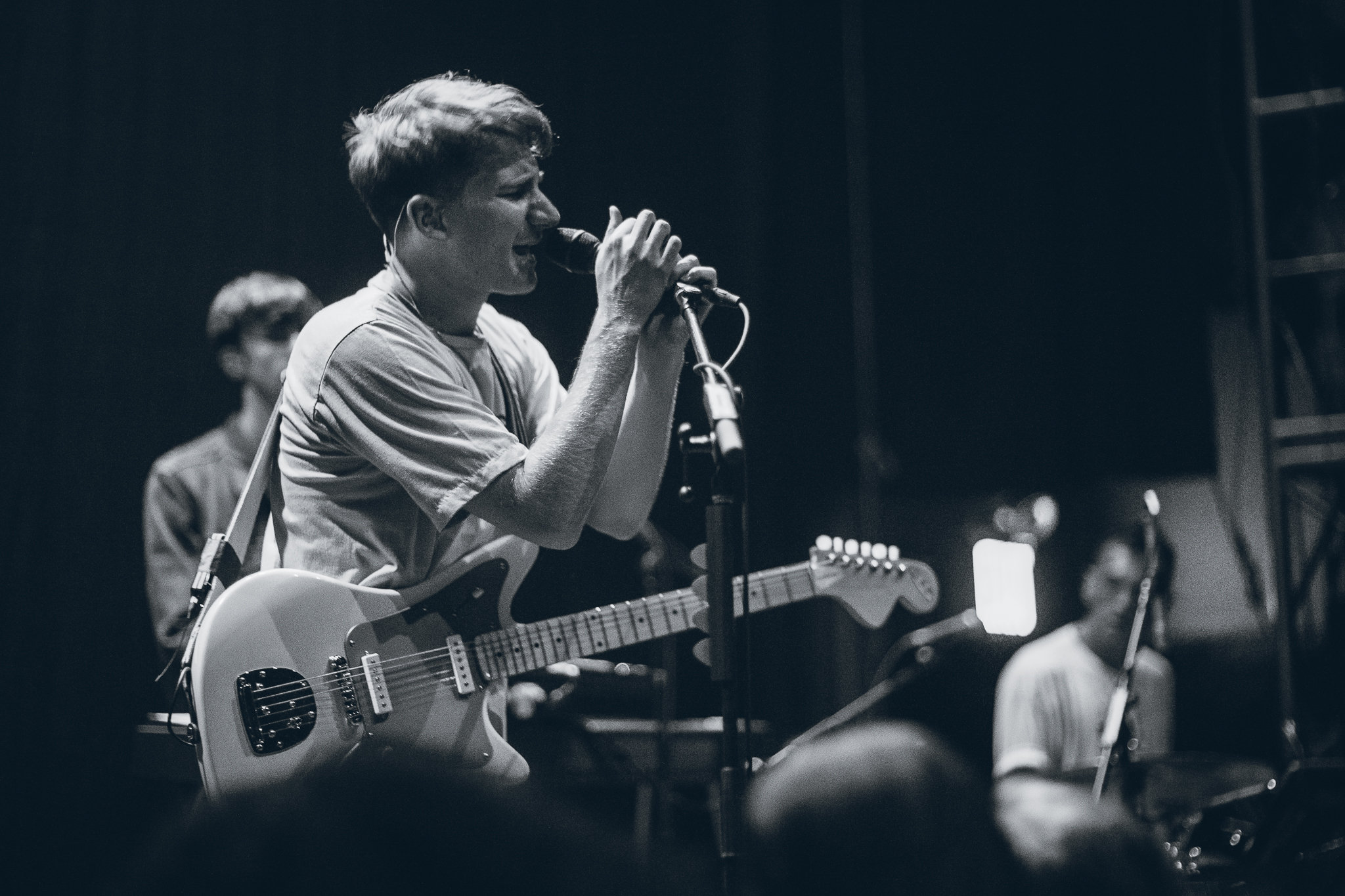 How To be A Human is a sonic compilation that explores all the facets of the psychosocial journey of human life. The characters that appear in both the music and the videos are Glass Animals' attempt to solidify these behaviors and personalities. Each track acts like a first-person narrative that cycles through various character plot lines and creates an almost Wes Anderson style film that carries the listener through an audio book filled with boisterous melodies and sexy tropical percussions. The album, as a whole, is cleanly produced and on point, allowing each track to gently glide the listening experience smoothly through an array of various instrumental sounds. You can listen to this while casually lounging and pondering through existential meaning or just throwing a few drinks back with some friends on a sunny afternoon. They really went all in on what sounds be orchestrated while in the studio.  
"We did not think of the album in terms of limiting ourselves in the studio just to recreate it during a live performance. It's silly to put that boundary on yourself and for me, it's so important to get a live performance to almost sound like it's remix from the studio version. I hate having a backing track with a passion. Allowing the track to be it's own thing live let's you have this evolving version each time throughout the tour."
Glass Animals' live performances are fun, interactive and always get the crowd moving. The band's last album sold over 500,000 copies and has over 200 million streams, so prepare for How to be a Human to hit the charts hard once it drops. They also have a coinciding headlining North American tour this fall that includes two nights at NYC's Terminal 5 and a night at the Greek in Los Angeles.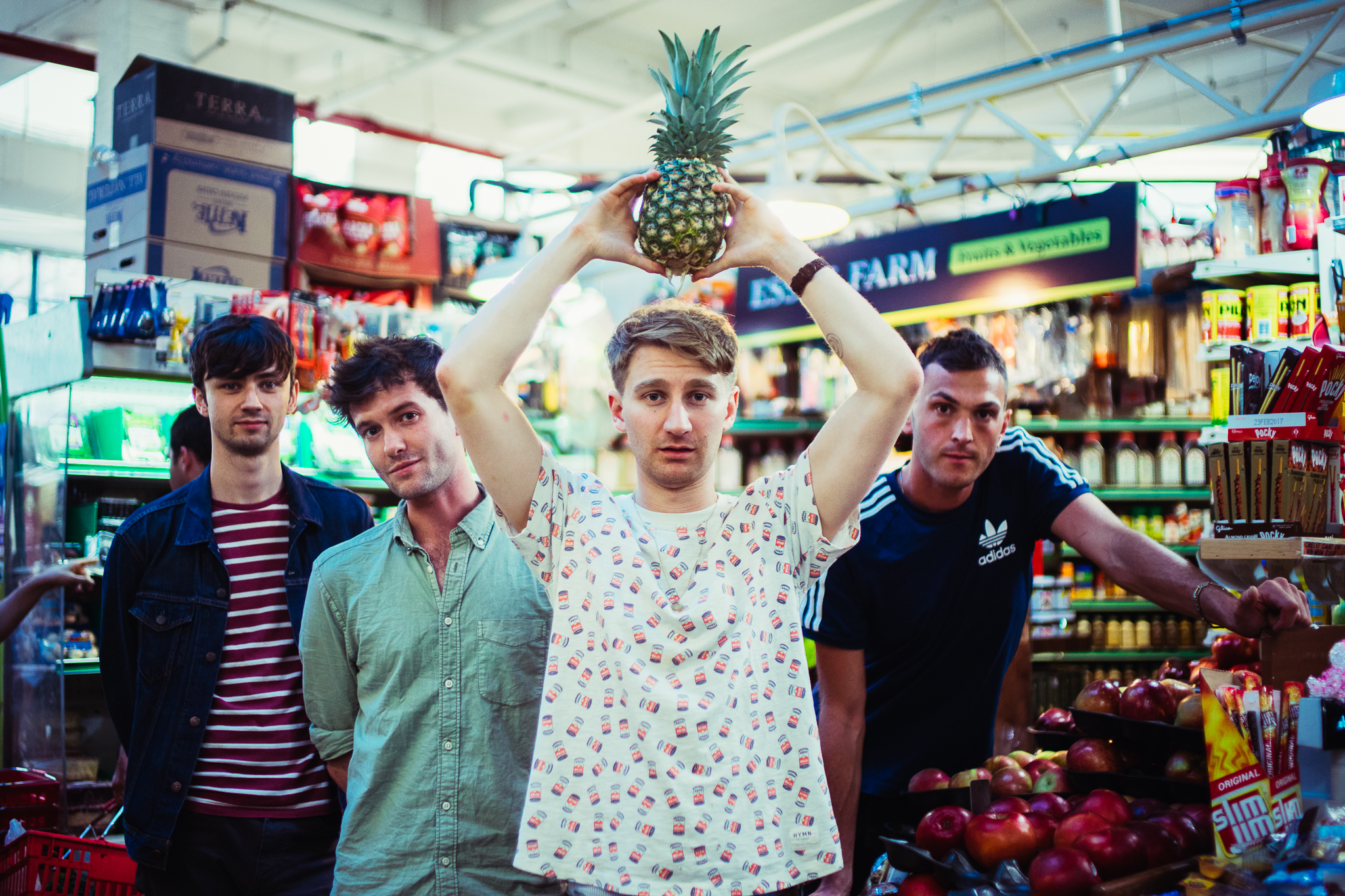 Connect with Glass Animals: Official Site | Facebook | Twitter | Soundcloud