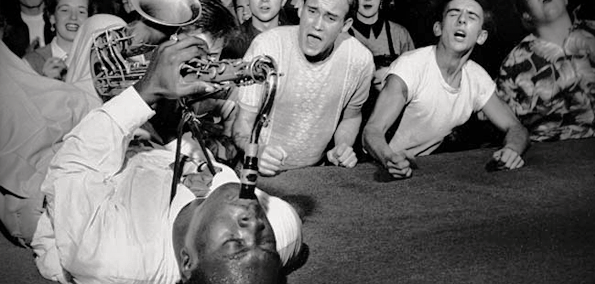 In music, its quite easy to tell how comfortable collaborators are with each other in the way their meld their visions into a single collective. For Greg Paulus and Nick DeBruyn of the Brooklyn based No Regular Play, it's quite obvious they've been best friends for their entire lives—they truly are one. Having studied afro-Cuban rhythm together in Cuba in their 20s, they are able to seamlessly frame jazz, Cuban, and classical influences through a house music lens, which is no simple feat. Their massive eleven-track sophomore album, Can't You See, is coming out tomorrow August 5th on Soul Clap's very own Crew Love Records.
Greg and Nick set the tone of "Be Together" off the album with a crisp, understated percussion and perpetual vocal tones that provide the perfect groundwork to overlay the opening tenor sax solo. The more house influences drop in with a beat designed to get you to move and slightly distorted, wide synths that serve to give the vocals that much more legitimization and substance. The combination of jazz, afro-Cuban, and house influences truly is unique and exceptional. The track lives up to the group's name—it's no regular play.
Pick up a copy of Can't You See when it drops tomorrow on Crew Love Records.
Connect with No Regular Play: Facebook | SoundCloud | Twitter
Connect with Crew Love Records: Facebook | SoundCloud | Twitter