It's no secret that Electric Daisy Carnival in Las Vegas is one of most popular music festivals in the world. With over 400,000 attendees and over 200 artists gracing the stages over all three nights of its last installment, it's the largest festival in North America. With such sizeable and diverse attendance, playing EDC Las Vegas is an accomplishment in and of itself.
[soundcloud url="https://api.soundcloud.com/tracks/271265819" params="auto_play=false&hide_related=false&show_comments=true&show_user=true&show_reposts=false&visual=true" width="100%" height="450" iframe="true" /]
After winning Discovery Project and the ability to play Escape All Hallow's Eve in 2014, Insomniac has continued to support Elric and Scott of the 219 Boys, featuring their newest releases and billing them to play at such Insomniac festival mainstays as Beyond SoCal and Beyond Bay Area. With their new release, "Check Mate," slated to come out through Discovery Project, they were asked by Insomniac Records, who were hosting the upside-downHouse stage, to play a slot on the Saturday of EDC.
Upon learning that they'd be playing EDC for the first time, I hit them up at one of their SF hometown shows to see if they'd let me see what it's like to play such major festival for the first time. Being the laid-back guys that they are, they immediately agreed, and talking about their feelings about being billed for such a big festival was exhilarating but also a bit nerve-racking and anxiety inducing. They didn't have anything to worry about though, as they always bring their unique style of Bay Area Bass so well.
The road to EDC wasn't entirely smooth though, as they almost didn't make it to Vegas on time, having to run what seemed like miles across the entirety of LAX to make their final connection after their initial 6:30am flight was delayed over an hour. They did, however, make their flight and made it to Vegas
"starving, slightly buzzed, and [with] no way to immediately check into our hotel room. This gave one option: get food and keep drinking" before heading over to the Speedway."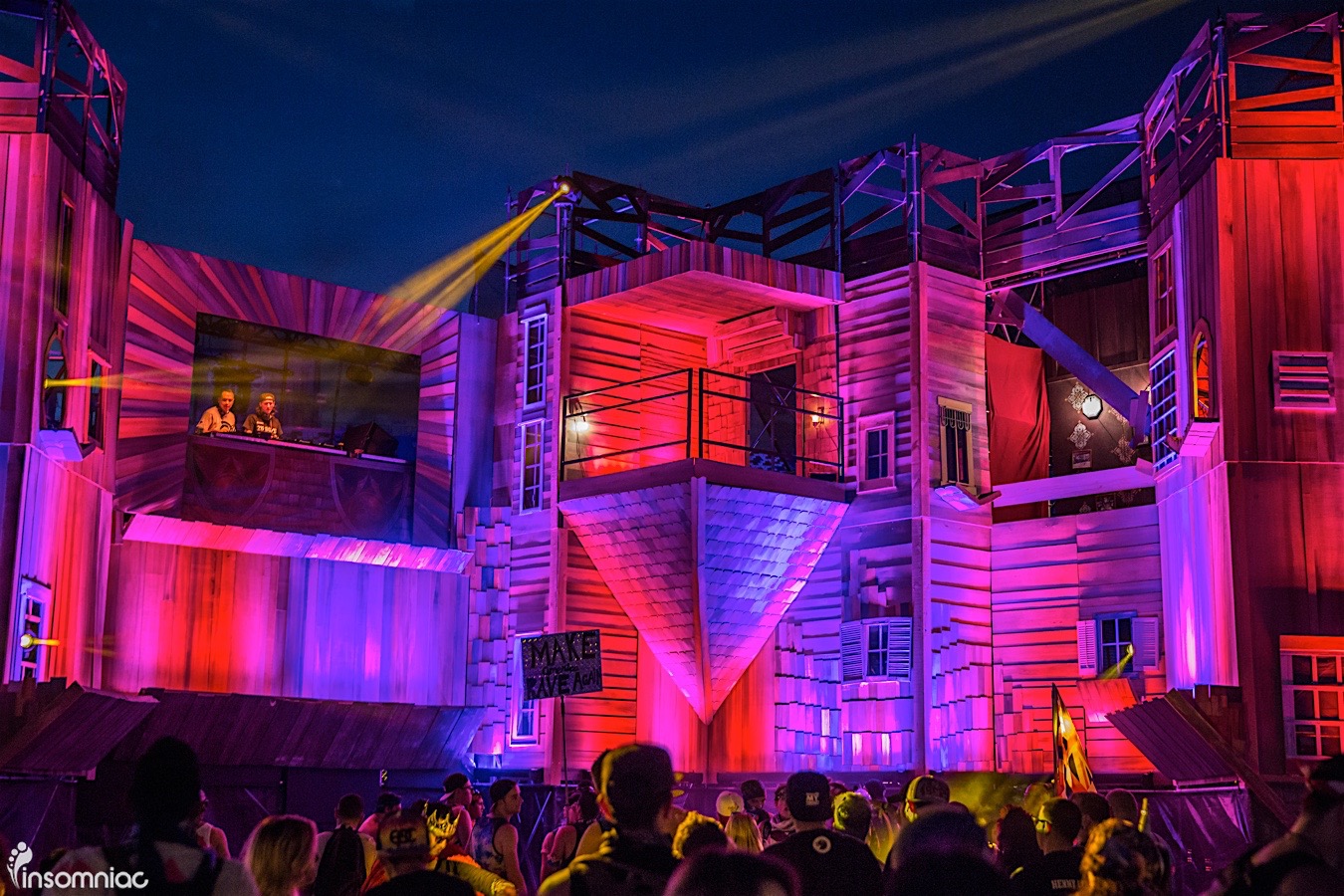 With the mishap with getting to Vegas already, Scott and Elric didn't want to take the chance that the first artist shuttle that left at 6pm wouldn't get them to the festival in enough time to prepare for their 8pm set time, they left their hotel early to try and get a feel for the venue. Good thing too, as I left at 6pm and almost missed their set due to the myriad of accidents on the way to the speedway.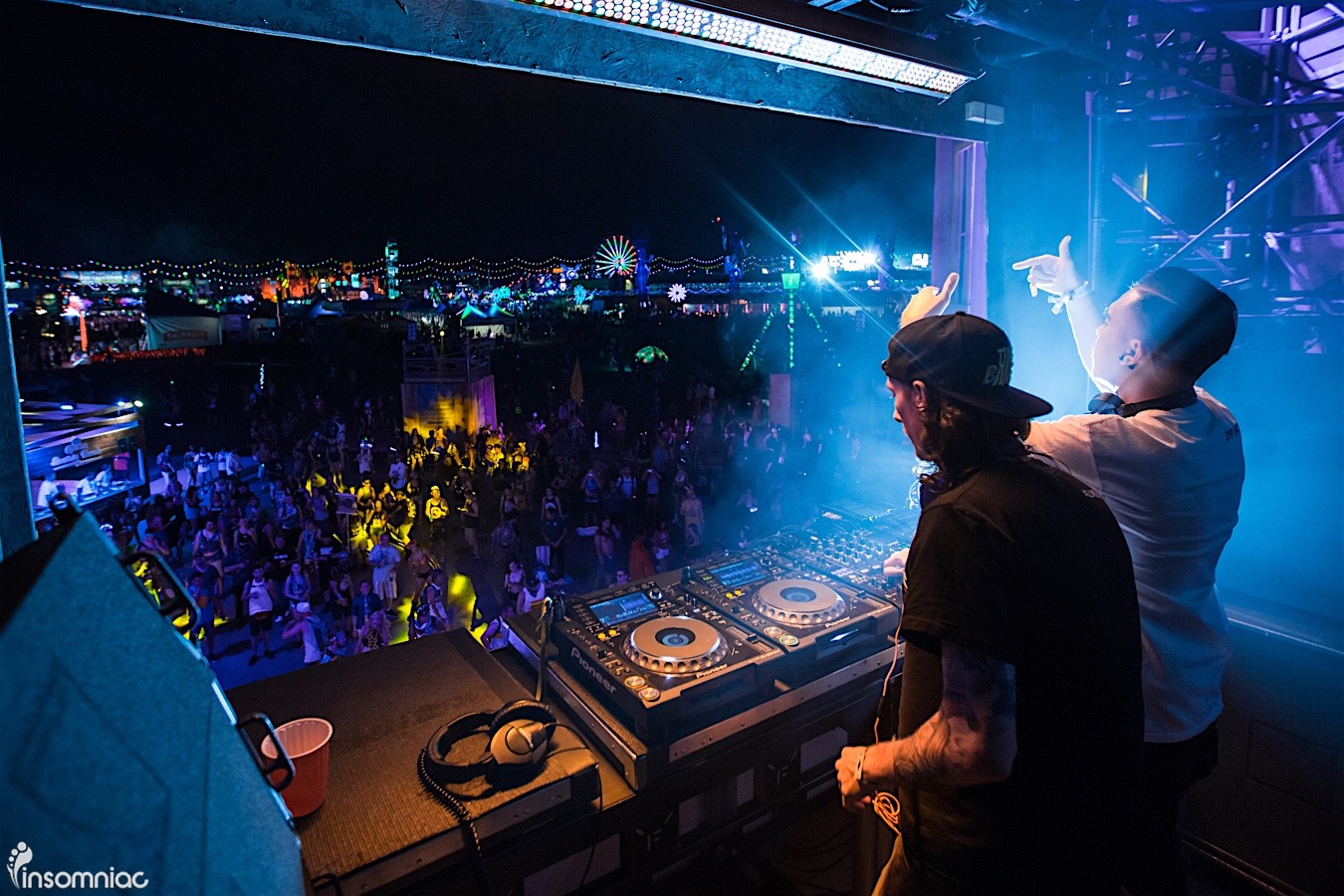 Once in the venue and walking through the iconic tunnel, they arrived at the upside-downHouse stage, a one-of-a-kind house set design with the DJ booth 30ft above the crowd. Most people don't know this, but the 219 Boys love their Hennessey—it's the only thing that is always on their rider. To prepare for their set they cracked the bottle, did their stretches, limbering up for their onstage dance antics, and a last minute meeting with their trusted manager to get hyped for their set.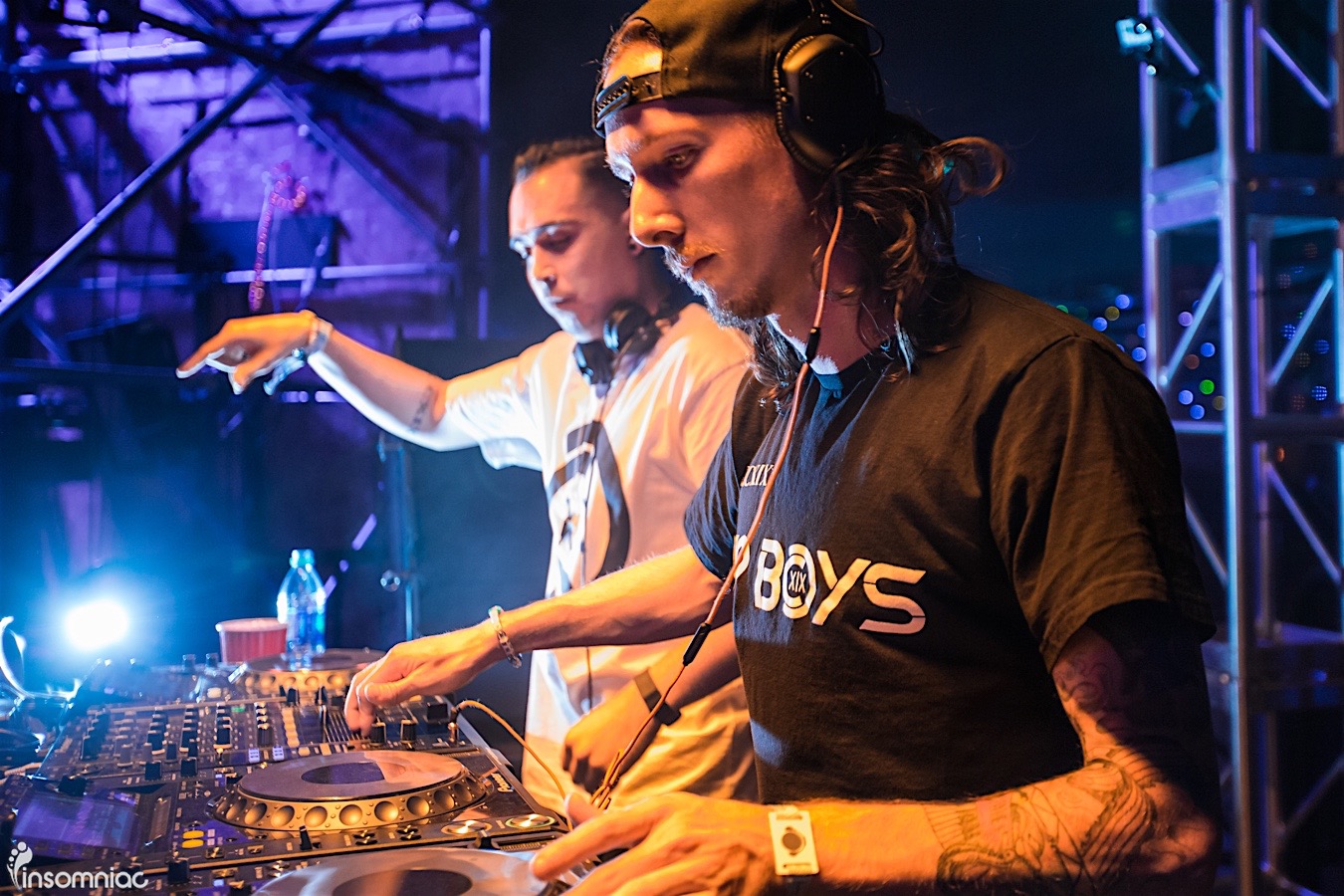 Of their preparation, "We thought about planning our set more strictly than usual, but when we got to the stage and saw the vibe of the crowd we just decided we'd wing it as always. Usually that's always for the best." Even though their set was pretty early in the night, the stage was packed with fans so I walked around to get the vibe. The 219 Boys opened with their popular remix of "Nintendo 69" by Wave Age and Yomimbi and took off from there, even playing some of their unreleased tracks to gage reactions. What a reaction they got—the energy in the crowd was palpable. The 219 Boys bumped up the bpm's in their tracks a bit, which they usually do in their festival sets to keep up the energy, explaining that "sound travels differently in a huge open space" at a stage like the upside-downHouse compared to the intimate clubs they usually play.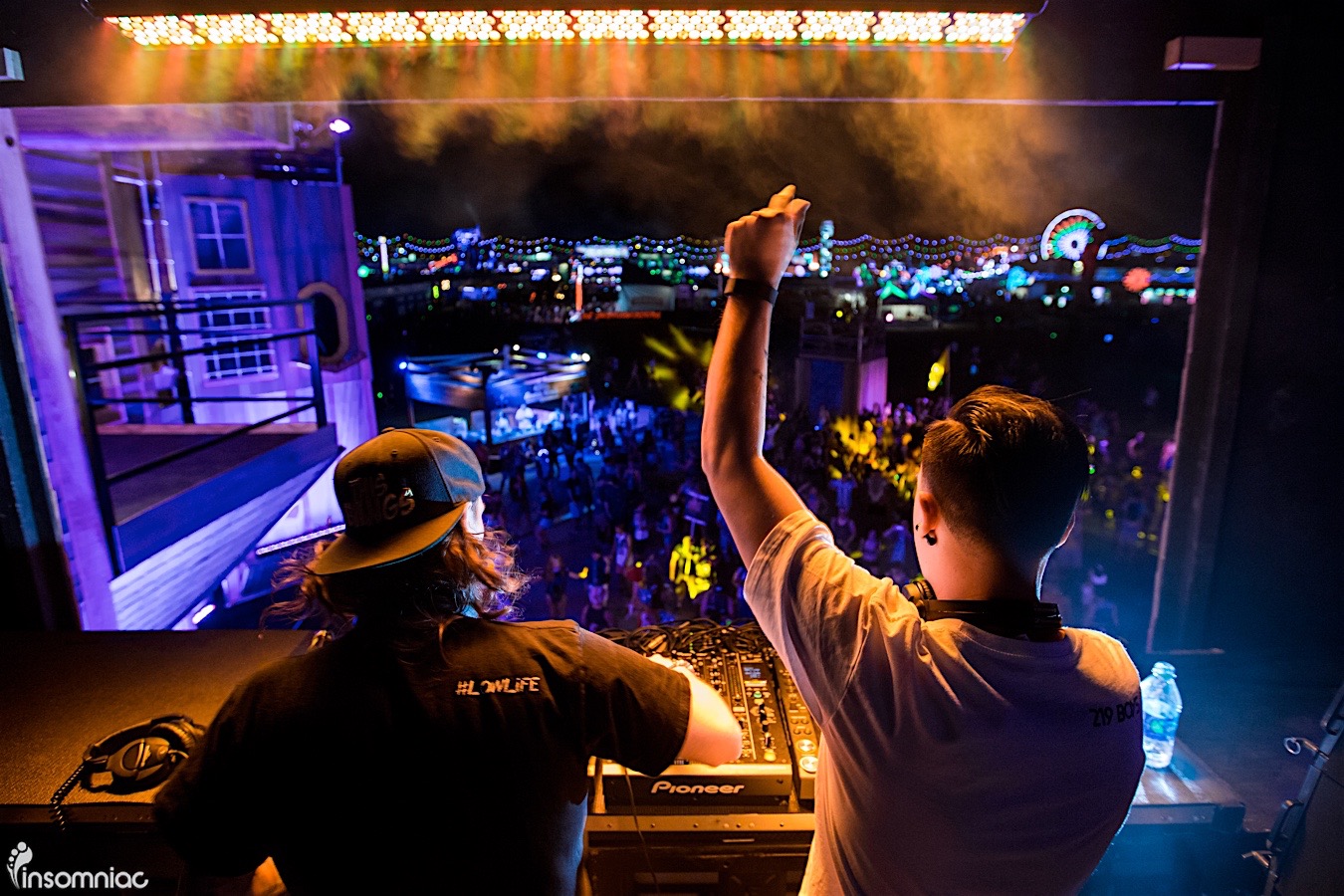 Their hour long set was much too short but I met them backstage to chat about their experience so far. We finished the rest of the bottle of Hennessey, chatted up a few of the other artists hanging out before their sets, got slightly groped by Billy Kenny, and just killing time before their second set of the night that the people over at Insomniac Records booked them for at the Jägermeister House.
Before heading over for their second set, Sascha and Eric of Hotfitre pulled us onto one of the art cars that SPACE YACHT had taken over with good friend LondonBridge commanding the decks. It was here that I realized how big of an impact the 219 Boys had made within the industry—everyone knew who they were and everyone loved them, not just for their music but also for their temperament. Both Scott and Elric are quite the jokers, with their most memorable line of the night about their manager being "Kevin's in the building and he's FERLIN himself!" Much to my enjoyment, there's also a few selfies of Scott that I found on my phone the next morning.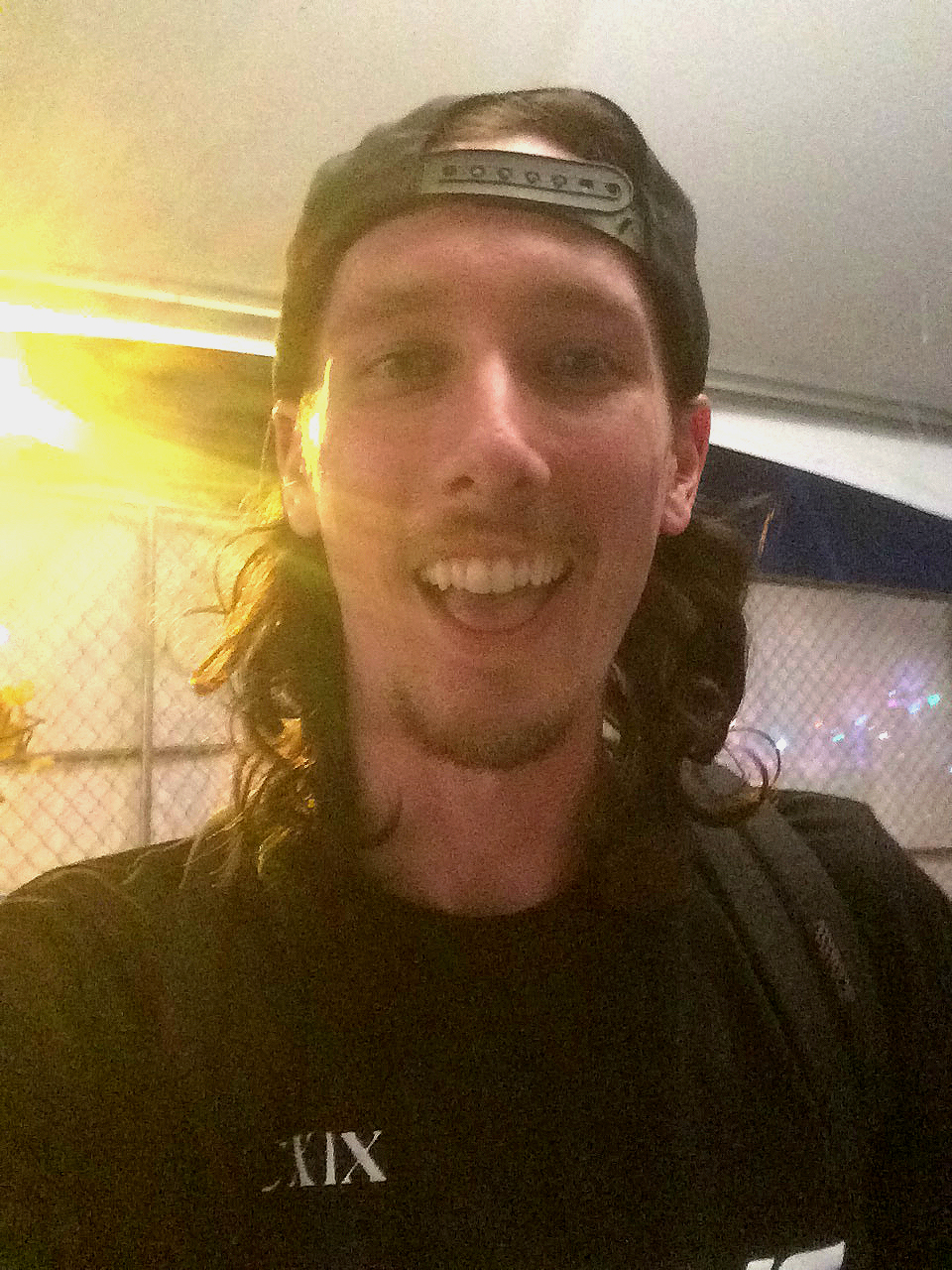 The mood was definitely euphoric as we made our way to the Jägermeister House, with the decks set up on the second floor overlooking the dancers below. When talking about being booked for two sets in a night, a rarity for most DJs, they said,
"We obviously wouldn't turn down an opportunity like that! Especially when free Jäeger Bombs are promised."
The alcohol was definitely flowing at the Jägermeister House, as you could imagine, with the setup alluding much more to a club setting instead of a festival. Scott and Elric were just having fun their entire set and for a bit went B2B with Hotfire.
With their set over, the 219 Boys were finally able to explore the festival, as they'd never been to EDC before. Now that they had the time, they were able to make it over to the artist lounge, this well hidden, secure area between the neonGarden, circuitGROUNDS, and cosmicMEADOW stages. EDC doesn't skimp out for their artists or media either, with an open bar and catered food to help keep the artists going throughout the early morning.
Unfortunately, the 219 Boys had to catch the newest episode of Game of Thrones, so they had to head home early on Sunday. Looking forward, "we aren't going to stop what we've been doing…we still have our own goals set and a lot of work to do in order to get where we want as 219 Boys." If they keep on the path they are on, they are on track to achieve those goals. Hopefully they get to return to EDC Las Vegas next year so they can keep building upon this year's success and introduce even more fans to the wonders of the 219 Boys and Bay Area Bass.
Make sure you check out their upcoming EP on Audiophile XXL at the end of the month and you can catch them this Friday at Outside Lands Music Festival here in San Francisco. This is definitely one rising duo to keep your eye on.
Connect with 219 Boys: Facebook | SoundCloud | Twitter
Connect with Electric Daisy Carnival: Facebook | Twitter