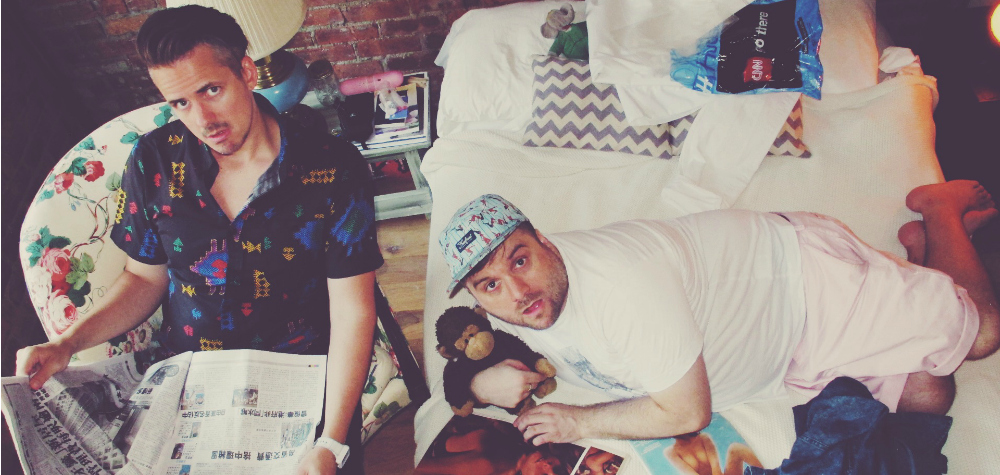 Last year, DIRTYBIRD label head Claude VonStroke introduced Brooklyn based duo Walker & Royce to his plethora of loyal campers at the DIRTYBIRD Campout. When VonStroke brought them out to open for his Birdhouse stage at Mysteryland this summer, it was clear that he was drawn to their unique tech house production style. It's then no surprise that tomorrow Walker & Royce will be celebrating their official welcome into the DIRTYBIRD family with the release of their debut EP on the imprint, Boy.
If you're a DIRTYBIRD fanatic, like most of us, you've definitely already heard "I.T.B." VonStroke's been keeping it in his back pocket as a secret weapon for his own live sets for a while. Walker & Royce set the tone of the track with a crisp beat and a bouncy percussion, and from the first iteration of the inescapably dirty vocal loop, the track is nothing but booty shaking tech house—straight DIRTYBIRD. Walker & Royce keep the listener enthralled throughout by progressively building the track with some expertly manipulated synths leaving a well defined imprint on the overall release.
This is definitely one track and EP that can not be missed. Pick up a copy when it drops tomorrow.
Connect with Walker & Royce: Facebook | SoundCloud | Twitter
Connect with DIRYTBIRD: Facebook | SoundCloud | Twitter