While perhaps a bit cliché, when it comes to the music industry, one old adage rings particularly true: "The only constant is change." That being, in order succeed in the music industry, one must be willing to evolve as necessary.  This leads us to yet another adage, the natural corollary to the previously stated one: "Adapt, or Die."
When it comes to today's current EDM landscape, perhaps no other label represents this certainty better than Monstercat.  Founded by Mike Darlington and Ari Paunonen out of Vancouver, the label first hit the scene in 2011 and immediately dove head-first into the already burgeoning electronic music scene.  Multiple genres of electronic music were becoming mainstream at the time (particularly house and dubstep), and it seemed like everyone, from giant music labels to so called "bedroom DJs" wanted a piece of the EDM pie.  To some, entering such a varied and demanding industry may have been intimidating to the point of abandoning the enterprise… but for Monstercat, the fluidity of those early days seemed to provide the impetus necessary to fire them up.  As noted by CEO and co-founder, Mike Darlington:
"From the beginning, Monstercat has always been an evolving concept. There's never been a set path or final destination nor do I foresee there being one at any point in the near future. Early on, our team was small and the focus was heavily geared towards growth, numbers, followers, and so on. It was a necessary time as we were fighting for the ability to work with new artists and influences."
Because the label embraced the concept of "evolving" early, the crew could focus on growing the label around a multitude of different styles.  This initially came in the form of the Monstercat compilation series, which were essentially compilation sets spanning multiple electronic music genres. The compilation series served two major purposes: to expand the reach of the label into many different sectors, while also keeping the label's interest and focus as fluid as possible. The first compilation, the aptly titled Launch Week, ushered the new label into the electronic landscape with seven tracks by seven different artists, ranging from drum n' bass, to electro-house, to dubstep.
[soundcloud url="https://api.soundcloud.com/playlists/1920019" params="color=ff5500&auto_play=false&hide_related=false&show_comments=true&show_user=true&show_reposts=false" width="100%" height="450" iframe="true" /]
Listening to those early tracks, you could tell the label was on to something special. But beyond the development of a diverse soundscape, those early compilations also revealed another equally important focus: the artists. Considering the fact that streaming platforms such as Soundcloud and Spotify were still a few years away from capturing the attention of your average music listener, the Monstercat compilation series offered up-and-coming, but less-established artists a platform on which to debut new music. With an early emphasis on developing newer talent, Monstercat was able to attract a plethora of artists, which only helped propel the label even further.  It may surprise you that some of today's biggest acts, such as Pegboard Nerds, Vicetone, and Krewella, all received significant boost in their profiles based on their early Monstercat releases.
Which brings us here today.  This week, Monstercat is celebrating five years of  giving the world some of the best EDM tunes to date, and with EARMILK, we thought we would take a look back at some of the most defining artists in Monstercat's history. While I'm sure Monstercat would say all their artists and tracks are equally important, because this is the five year anniversary we thought we would focus on five artists in particular who've had substantial influence on making Monstercat what it is today.
                                            *                                              *                                                 *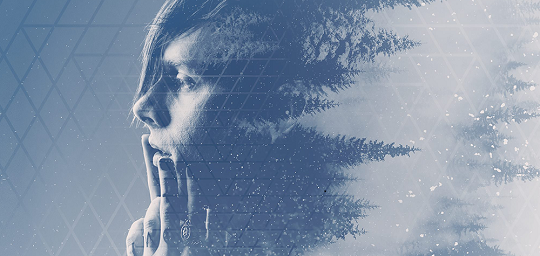 Varien
If you're making any sort of "Best of Monstercat" list, then unquestionably the first artist mentioned has to be Varien.  Born Nick Pittsinger, the American producer was one of the first Monstercat signees back in 2011, under his former alias, Halo Nova (you can check out one of his earliest singles, "The Force" in the aforementioned Launch Week compilation set above).  He also owns Monstercat's first ever solo-artist release, "Mirrors." Over the years, we've watched Varien experiment with essentially every genre of electronic music imaginable, using and incorporating all his influences into crafting not just songs, but fully-realized, cinematic soundscapes. Don't believe me? There's a reason his music has been featured in films and television shows like Furious 7, The Walking Dead, 300: Rise of an Empire, and The Purge: Anarchy.  Honestly, referring to him as "vanguard" is a HUGE understatement. 
[soundcloud url="https://api.soundcloud.com/tracks/205639998" params="color=ff5500&auto_play=false&hide_related=false&show_comments=true&show_user=true&show_reposts=false" width="100%" height="166" iframe="true" /]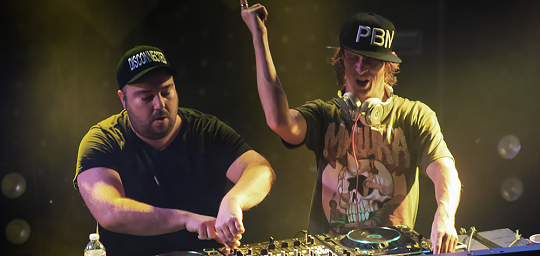 Pegboard Nerds
As previously mentioned, the Danish/Norwegian duo Pegboard Nerds continue to watch their stardom rise, having become staples at most of the major EDM festivals worldwide.  The duo first formed in 2011, which perfectly coincided with the beginning of Monstercat as a label. Since their first single release "Disconnected," almost all of their major releases have been on the label, including their most recent releases, "Blackout" and "Superstar." The duo also have an extensive catalog of remixes for many of EDM's biggest acts, including their excellent rework of Morgan Page's "Safe till Tomorrow."  Like the label, these guys are already leaving large imprints in EDM, and also like the label, they don't seem to be stopping anytime soon.
[soundcloud url="https://api.soundcloud.com/tracks/266209920" params="color=ff5500&auto_play=false&hide_related=false&show_comments=true&show_user=true&show_reposts=false" width="100%" height="166" iframe="true" /]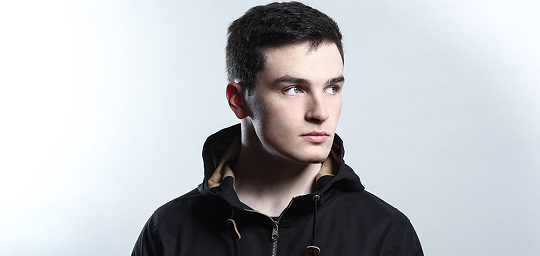 Noisestorm
Another one of the label's earliest signees, Noisestorm (real name Eoin O' Broin) has maintained a solid presence in the drum n' bass arena. While many of his early releases were exclusively DnB, many of Noisestorm's releases now run the gamut of bass music, including the occasional dalliances with dubstep and breaks/breakbeat.  
[soundcloud url="https://api.soundcloud.com/tracks/263802515" params="color=ff5500&auto_play=false&hide_related=false&show_comments=true&show_user=true&show_reposts=false" width="100%" height="166" iframe="true" /]
When we spoke to the Irish producer/DJ about his career with the label, he had this to say:
"I'm extremely excited and interested to see what the future holds for the label… [and] the one thing that I'm happy hasn't changed is the attitude everyone working at Monstercat has. They all truly care about and enjoy the music they are working with. Genuine passion means higher quality work no matter what, and that translates to improved content, happier artists, and in general better things for everyone."
It seems clear that Noisestorm has enjoyed working with Monstercat over the years. And if his extensive catalog on the label proves anything, it's that the feelings are definitely reciprocated.
Vicetone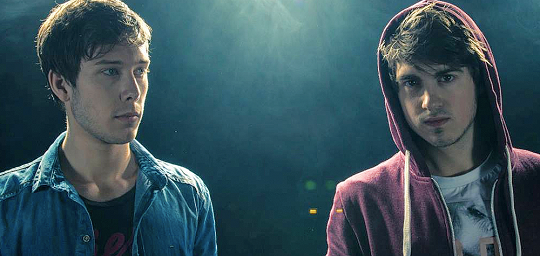 Most of the previously mentioned artists have seen the majority of their releases come through the Monstercat label. But some artists, like Vicetone, prefer to spread the love around.  A personal favorite of many writers here at EARMILK, the Danish duo have consistently released some of the most forward-thinking (and banging) electro-house tracks this half decade. While many of their releases have come through Monstercat, the duo have also released tracks on Spinnin', Ultra, Dim Mak (Steve Aoki), Protocol Recordings (Nicky Romero), and Revealed Recordings (Hardwell). Few other labelmates can claim to have carried the Monstercat banner as far and as wide as Vicetone. However, to show they're still Monstercat guys at heart, their most recent single, "Nevada" was released on the label. Per usual, it's a banger, and worthy of their extensive and impressive catalog.
[soundcloud url="https://api.soundcloud.com/tracks/270690977" params="color=ff5500&auto_play=false&hide_related=false&show_comments=true&show_user=true&show_reposts=false" width="100%" height="166" iframe="true" /]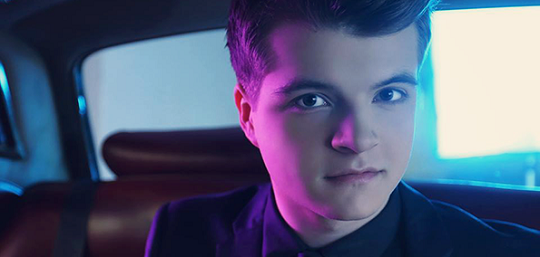 Haywyre
Last but certainly not least is American producer, Haywyre (real name Martin Vogt).  Having classically trained on the piano from age 6, Haywyre's first major label release, "Synergy," dropped on the label back in 2013. Since then, the producer/DJ has continued to release one impressive track after the other, including his reworking of the Michael Jackson classic, "Smooth Criminal." Seriously, it's one of the best things we've ever heard, and we absolutely loved it back in 2014.  Matter of fact, it's so good, I think I'll re-paste it below just so you can experience it again.
[youtube]https://www.youtube.com/watch?v=vLXS0EGwCZg[/youtube]
                                           *                                              *                                                 *
Over the last five years Monstercat has contributed immensely to the development and subsequently, the rise in popularity, of electronic dance music. But perhaps what's most impressive is the fact that the label shows no hints of slowing down.  While already hording a number of high profile artists, over the last year or so Monstercat has acquired an even more impressive collection of talent, such as Marshmello, Case & Point, Sound Remedy, and San Holo.  Undoubtedly, this ability to acquire today's best in electronic music all stems from their mission to deliver the best music possible. Regarding the future of Monstercat and its evolution into a major electronic music label, CEO Mike Darlington had this to say:
"We're at a point now where credibility has surpassed the importance of sheer numbers. Each project is questioned about what impact we will make and not how many people will be impacted by it. This credibility has opened the doors to what I believe is the future of Monstercat. A creative company that builds creative people whether they are musicians, entrepreneurs, artists and the like. We will have the knowledge, services, relationships and funding to take projects from the initial stages to thriving in an achievable timeframe."
And with that, we say happy 5th birthday, Monstercat! Thanks for all the awesome tunes thus far, and we can't wait to hear what you've got in store for us.
Connect with Monstercat:    Official Site   |   Facebook   |   Soundcloud   |   Twitter