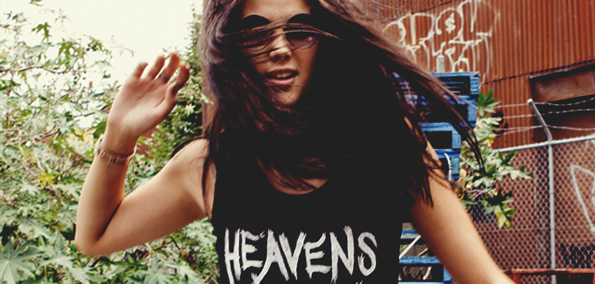 It feels like forever ago that the Pussycat Dolls released their fire emoji song "Don't Cha" with Busta Rhymes way back in 2009, and it's about time a fresh remix of this song hit SoundCloud with some spark.
Introducing Fern Souza. Today, this "NYC via Sao Paolo" producer's cover of "Don't Cha" has been released on Epicure Collective and it's addictive as hell.
"Don't Cha Baby" drastically slows down the BPM and opens with Busta Rhymes's original verse, which sounds like it's been put through a muffled filter, like a subconscious thought that's present but barely. The addictive chorus from the original "Don't Cha" is given a flavorful redo on Souza's cover, peppered by some heavy-hitting bass, claps and snare sets in, hitting your eardrums in just the right way for you to stay chill but alert. Stripping away the spicier tone of the original track, "Don't Cha Baby" opts instead for a cooler, peanut butter smooth sound and it's pure late night jamming perfection.
Connect with Fern Souza: SoundCloud | Facebook | Twitter