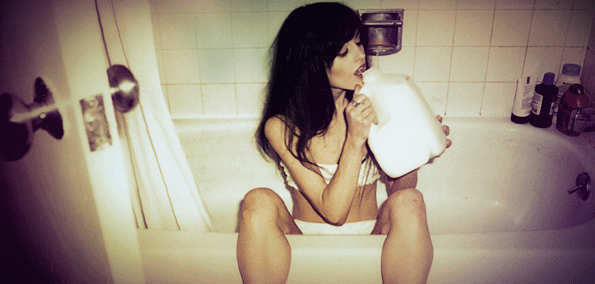 Ye Ali has steadily building his case to be the next internet-raised R&B star. His sound is equal parts club dominating 808's and syrupy autotune. Building off the strength of his writing ability and consistent vocal delivery, the young Midwestern singer has been able to create his own niche with tracks like "Cashin Out" and "Ring 4x."  Ali possess all of the sincerity of his hometown and region, but with the swag of his current home base, Los Angeles; perhaps this strange combination of cool confidence is the reason his personality and music are so compelling.
Pinning down what kind of music Ali makes is rather difficult; however, unperturbed, he has developed the perfect classification for his sound: TRAPHOUSEJODECi. The creative name not only describes the genre he is in the midst of forming, but also serves as the title of his upcoming, highly anticipated project. While he continues to release a steady stream of new music on his Soundcloud, he has made it clear that he has tape on the way. It has been announced that fans can expect the album in July.
Since TRAPHOUSEJODECi will arrive soon, Ye Ali has decided to let loose a new single. "Polaroid" has all of his classic tropes: crooning to beautiful women, unorthodox requests, and a genuine interest in his potential partner. It is a song that can bang in the whip and set the mood for a romantic evening. Unlike Ali's traditional offerings, "Polaroid" has a Caribbean flair, with Bizness adding some steel drum and dancehall samples to the production. Although the island vibe is new for the singer, he still smoothly glides his way through the song and his vocals are all strong. 
Keep a look out for TRAPHOUSEJODECi, Ali has stated that it should be arriving in July. Definitely check out "Polaroid" to see why so many are highly anticipating good things from the young crooner.
Connect with Ye Ali: Facebook | Twitter | Soundcloud