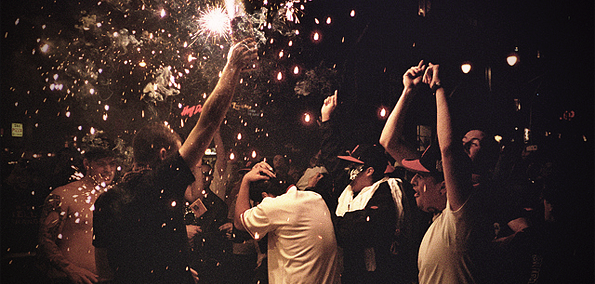 One of the best things about dance music aliases is that they allow artists to rebrand themselves and explore more nuanced sounds. Therefore, even as it seems as if UK artist Rich Wakley is the new kid on the block, he's actually been releasing successful productions under a variety of different names for well over a decade. After his latest releases for Roush and Lost Records, Wakley caught the eye of Coyu's own imprint Suara, so he's back for his debut on the label with a new five track tech house EP, Bumpin. The EP, filled with funky samples, drums, and stabs, certainly lives up to its name.
Wakley sets the tone of "That's The Joint" with an infectious, bouncy percussion and an enticing, inherently sexual vocal loop. A full bassline keeps the track going from below while piano synths fill out the track nicely. Wakley keeps the energy going with the next track, "Off The Chain," which is buoyed by an undeniably funky percussion and bassline. Combining that with the irresistible vocals, this track will force you to move. For the title track, "Bumpin," Wakley leads in with a driving and funky bassline, sure to get your body moving with the help of a driving percussion. Myriad different vocal lines, including one pertaining to the beginning of house music, give the track an inherently unique feel.
The EP also includes two remixes, the first being a remix of "That's The Joint" by Superlover, who takes the remix to a much deeper place, expertly carrying a weight while keeping the danceability of the original. The second is a forceful remix of "Off The Chain" by heavy hitter Wade. Wade keeps the bouncy percussion but instills a level of syntheticness, not present in the original.
This EP is truly a fine Suara debut and should not be missed. Pick up your copy on Beatport today.
Connec with Rich Wakley: Facebook | SoundCloud | Twitter
Connec with Wade: Facebook | SoundCloud | Twitter
Connec with Superlove: Facebook | SoundCloud | Twitter
Connec with Suara : Facebook | SoundCloud | Twitter