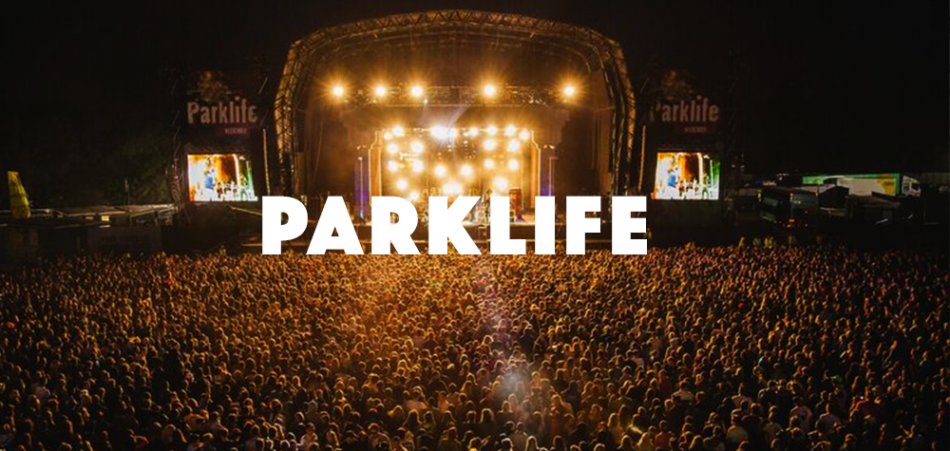 Parklife is just around the corner and an excited 50,000 people are looking forward to the two day annual experience. The festival takes place on the outskirts of Manchester at Heaton Park on June 11 to 12th. All eight stages will showcase a variety of music, ranging from Grime to Indie and anything you can imagine in between. The music goes tell 11pm on both nights at the main stage, while some stages close even earlier due to the take down time.
In order to decipher the expansive list of over 100 DJs, bands, and live artists playing over both days, EARMILK has taken the task of offering ten acts essential to see. In no particular order, here are specific headliners and supporting artists who all offer something distinct to Parklife's lineup. There is bound to be something for everyone over the duration of both days, let us know who you are most excited to see.  
Skepta
The London born Grime artist is leading the charge on a worldwide stage in a youthfully charged genre. The fusion between dubstep and hip-hop is the outcome of grime and it's topping the charts in the U.K., as a British based trend. Skepta's intelligent lyrical compositions and aggressive rhythms are what make his grime such a uniquely new sound. Konnichiwa, the artist's debut album, will be ringing out the second night, so Boy Better Know the lyrics beforehand. Skepta as a key headliner is crucial to a proper Parklife experience.
Nina Kraviz
If you've never seen the Russian techno maestro before, then make sure to book time into her set during the two days of Parklife. Nina Kraviz is a legend in her own right for having held a residency at BBC Radio 1. She has released an extensive amount of remixes and edits that work in sync with her live sets. The blending skills of a DJ of her status is a special sight to witness, so whatever you arrange beforehand, make sure Kraviz gets a share.
Jack Garratt
The British born singer, song writer, and music maker is making himself an impressive reputation among a global audience in a short period. The humble attitude and personal lyrics tell all in Garratt's authenticity as an artist. It's no surprise when you see Jack Garratt live, as he incorporates nearly 20 different instruments into his set. He also has a witty sense of humour in a typical British way on stage, which adds an extra element of merit to his showmanship. 
Kaytranda 
The Montreal musician and beat slayer brings his fire over the ocean to Parklife to represent true Canadian talent. Kaytranda's energy on stage is always upbeat and contagiously good, as he consistently seems to be happy. The recent release of his debut album, 99.9%, which received an outstanding 10/10 on EARMILK's album reviews, is incentive in itself to see Kaytranda live. If you consider the amount of remixes previously released and his new connections with XL Records, then the set is not one to miss.
Flume
Australia's leading producer, Harley Streten, has brought his own style of sound to the forefront more than once. The artist is not always on tour, but rather balances his time between production and live performances. After the release of his latest album, Skin, Flume will certainly be promoting his new music across continents. If you've not had the chance to hear his new tracks, then I recommend taking the time to check out his exuberant live show. The mix of sing along singles and heavy hits will be a perfect combination for the type of show to see the second night. 
Jess Glynne
The British singer and song writer is well established in the pop music scene and is still building her career in all the right ways. After the release of I Cry When I Laugh, Glynne's 2015 debut album, her reputation has grown outside the UK into Europe and North America particularly. The singer's upbeat music will surely set a positive atmosphere on Sunday evening as the sun starts to set.  
Chase & Status
The drum & bass defining duo are headlining their own stage on the first day of Parklife. Milton and Kennard have built a legacy under their production company MTA and so will be showcasing multiple artists from the label's roaster, such as Shy FX, Friction, Culture Shock, and more. Chase & Status are currently planning the release of their fourth album for later this year, so their set is sure to be a special occasion playing unreleased material to one of their biggest audiences all summer long. 
Solomun
The deep house guru originally from Luxembourg will make an impressive appearance on Saturday evening. Solomun is known for his longer and sonically complex sets where he plays an assortment of music. The darker and deeper side of this DJ is sure to show during his set at the Temple. If you're wanting to hear a mystic set as the sun goes down, then there's no place you should rather be. 
Heidi b2b Hot Since 82
Finally, to make the first day that much more epic, two major British artists will be going back to back in a festival fashion. Heidi is an energetic BBC Radio 1 DJ who plays a wide mix of house music. Hot Since 82 is an established DJ originally from Leeds, also runs his own label Knee Deep in Sound.  The two together will be a tantalizing blend of deep house vibes, that are sure to gather a large crowd at the Temple Stage Saturday.  
For more information on what exactly one might expect from the festival, then check out EARMILK's official preview to Parklife here. If you're wanting to see the stage breakdown, then head to the official website for a complete dissection of whose playing where. 
Connect with Parklife: Official Website | Facebook | Twitter | Youtube