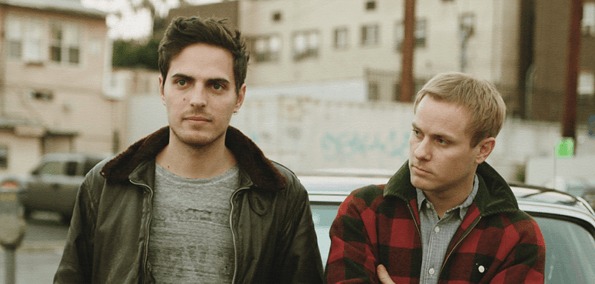 [soundcloud url="https://api.soundcloud.com/tracks/262192349" params="color=ff5500&auto_play=false&hide_related=false&show_comments=true&show_user=true&show_reposts=false" width="100%" height="166" iframe="true" /]
Just one month ago, LA electronic production and DJ duo Classixx announced their next project would be a big one: the release of their sophomore album. Faraway Reach follows 2013's Hanging Gardens, and this week, we've got a peek at more of the album with the release of the LP's third sigle entitled "I Feel Numb." Following the crossover pop in "Just Let Go" and the upbeat, house inspired "Whatever I Want," "I Feel Numb" welcomes a totally new sound.
"I Feel Numb" features vocals from Alex Frankel, a member of iconic electronic band Holy Ghost! The track brings in a literal interpretation of 1980's dance and pop crossover, with an upbeat voice and dulled down, but noticeable funky bassline. With three tracks so different in feel, it will be interesting to see what we get next from Faraway Reach before its release on June 3rd.
Faraway Reach Tracklisting: 
1. Grecian Summer
2. In These Fine Times Feat. De Lux
3. Safe Inside Feat. Passion Pit
4. I Feel Numb Feat. Alex Frankel
5. Just Let Go feat. How To Dress Well
6. The Dissolve" Feat. Isles
7. Whatever I Want Feat. T – Pain
8.Ndivile Feat. Nonku
9. Faraway Reach
10. Eyes On Me Feat. Harriet Brown
11. Pure Distraction
12. A Mountain With No Ending Feat. Panama