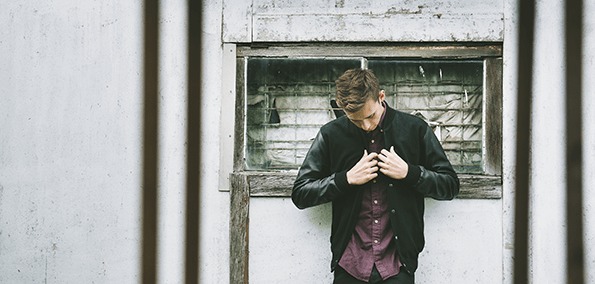 24 year old Australian producer Harley Streten, a.k.a. Flume, has pretty much established himself as the unofficial king of the future bass scene. It's been almost four years since his game changing self-titled debut album, and since then Streten has gone from being an unknown bedroom producer to a real electronic music heavy-weighter. With his much anticipated sophomore album, Skin, set for release May 27th on Mom + Pop, Flume has really been stepped up his game. He has released two singles, including the very well received "Never be Like You (feat. Kai)", and done a number of sold out multi night shows around the world. The latest addition to the already intense pre-album hype is "Say It", a radio ready collaboration with Swedish singer Tove Lo, which is definitely in line with Flume's venture into the world of pop music.
[soundcloud url="https://api.soundcloud.com/tracks/260217789" params="auto_play=false&hide_related=false&show_comments=true&show_user=true&show_reposts=false&visual=true" width="100%" height="450" iframe="true" /]
Combining Flume's future bass sound and Tove Lo's vocals (known from tracks like "Habits (Stay High)"), "Say It" opens in much the same vein as "Never be Like You", with a wonderful verse over an escalating chord progression, before Flume takes us into more experimental territory with a superb chorus/drop. The track continues along the same lines, with a beautiful synth and manipulated vocal melody towards the end. As usual with Flume, the production is spot on, and his signature sound of bright, spacious synth chords over glitchy drum grooves sounds as good as ever, even if it is dialled back a bit to make space for Tove Lo's vocals. Flume's choice of a cleaner, more radio friendly sound is definitely daring, but we're sure it will turn out for the best, and help bring the future bass scene to a wider audience. 
Connect with Flume:    Soundcloud | Facebook | Twitter
Connect with Tove Lo: Soundcloud | Facebook | Twitter