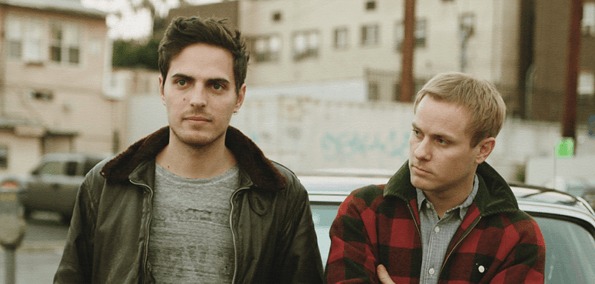 LA-based electronic production and DJ duo Classixx have made a career for themselves through innovative and nostalgic remixes as well as airy deep house originals. Their DJ sets have been a big draw at festivals worldwide since the release of their first album, and this week, BFFs Tyler Blake & Michael David made a big announcement this month regarding their next project together: they'll be releasing their sophomore album come this summer. Following 2013's Hanging Gardens, Faraway Reach will be released through Innovative Leisure on June 3rd.  
While we may not have covered the initial single release from Classixx – the crossover pop track "Whatever I Want" featuring T-Pain – the album's third single is something to take note of. "Just Let Go" features How To Dress Well on vocals, and seems like a great preview into what we can expect throughout Faraway Reach. Bringing California vibes into an underground sound, "Just Let Go" is uplifting and introspective, with surprising production elements keeping us at attention throughout the listen. 
"Just Let Go" is streaming via YouTube and Faraway Reach is available for pre-order on iTunes.
Tracklisting: 
1. Grecian Summer
2. In These Fine Times Feat. De Lux
3. Safe Inside Feat. Passion Pit
4. I Feel Numb Feat. Alex Frankel
5. Just Let Go feat. How To Dress Well
6. The Dissolve" Feat. Isles
7. Whatever I Want Feat. T - Pain
8.Ndivile Feat. Nonku
9. Faraway Reach
10. Eyes On Me Feat. Harriet Brown
11. Pure Distraction
12. A Mountain With No Ending Feat. Panama