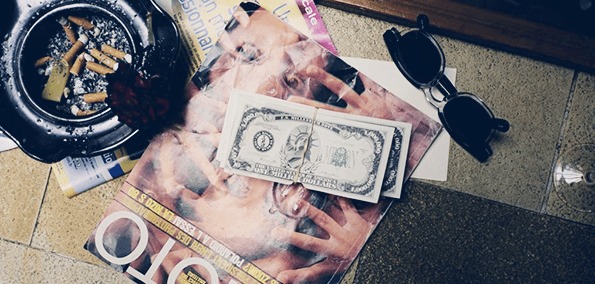 [soundcloud url="https://api.soundcloud.com/tracks/254834440" params="auto_play=false&hide_related=false&show_comments=true&show_user=true&show_reposts=false&visual=true" width="100%" height="450" iframe="true" /]
Ckrono & Slesh are known in the global bass scene, but their new track "Vodka Tonic" featuring rhymes from Dyami Young is decidedly hip-hop. "Vodka Tonic" is the final cut from their new Kayapo EP, released this past Monday April 4th. Kayapo is a full on club EP that is rich with culture, which is fitting for the Florence based DJ and production duo. 
Ckrono & Slesh came together from different backgrounds in 2011, and new song "Vodka Tonic" is proof positive of their diversity in music. "Vodka Tonic" is not hip-hop in the traditional sense, more of a slow burn than a fiery flame as Young raps over the bass line. The song is just in time for Friday, when you'll be sipping on Grey Goose to celebrate the weekend. The full EP can be found here. 
Connect with Ckrono & Slesh: SoundCloud | Facebook | Twitter