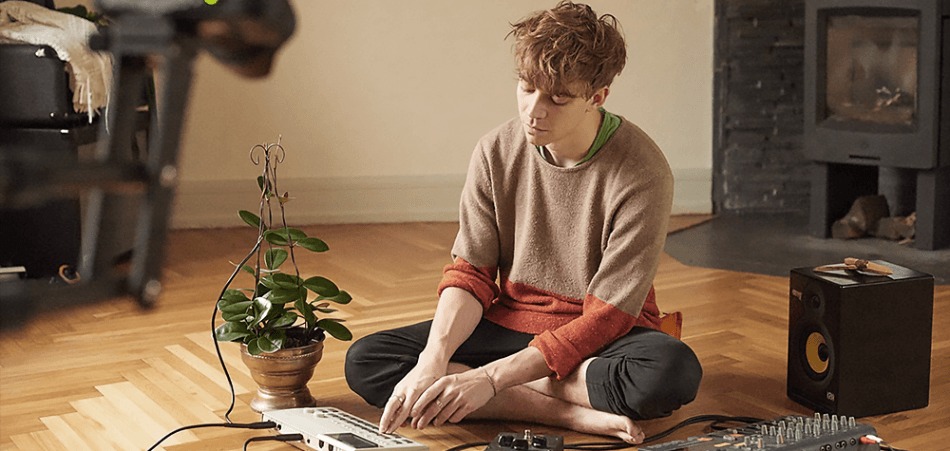 Electronica act ticktock released his second EP, five-tracker Fault Lines back in December. A dreamy mix up of styles and feelings, it received healthy recognition across the music media board.
Three months on ticktock has unveiled the music video for "Stripped of Reuptake Inhibitions" and you can watch it here first. Danish-English songwriter ticktock otherwise known as Sebastian Zieler features in the video in which new age meets extraterrestrial, three tribes explore a woodland where quartz is the currency and rituals are life.  
Seb gave EARMILK some insight on its creation:
"The video was made by director George Nindi and our wonderful friends while on holiday in a cabin by a lake in the south of Sweden. What was in reality the perfect setting for a horror film (9 friends alone in secluded woods by a lake) was turned into pure sci-fi fantasy by Nindi's colourful imagination. Under Nindi's direction the rest of us dressed in clothes from my girlfriend's mad wardrobe to look like members of three different tribes, who partake in a magic ritual in the woods, far from the cities. It's equal parts low-budget sci-fi fantasy and the best holiday video in the world."
Watch the video premiere below.
To celebrate the release of this single, Semi Precious joins ticktock at Servant Jazz Quarters in Dalston, London on April 12th. 
ticktock social links: Soundcloud | Twitter | Facebook