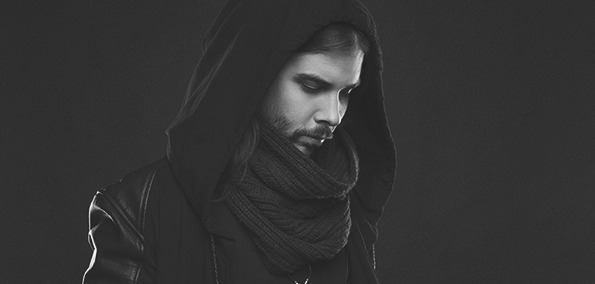 He was introduced to the realm of music when his father first brought home a Macintosh computer along with a keyboard. His love for music only strengthened when he began drumming in metal/punk bands and soon attempted to learn FL Studio and music production. Today, Jeff Montalvo also known as Seven Lions is electronic music's melodic dubstep king and is best known for his cinematic aesthetics, encompassing a cornucopia of sound that wallows in sheer emotion.  It's been almost two years ago since Casablanca Records released well-received Worlds Apart. The EP was an ethereal soundscape featuring notable artists including Ellie Goulding and surprised the electronic scene with it's rich melodies and fluid dubstep growls. Last year around this time, Seven Lions unveiled Throes of Winter featuring names like HALIENE and Davey Havok, in a concept filled album with infectious pop influence and somber tonalities. 

In his most recent work, Seven Lions has decided to trace back to his original musical roots in a massive 7-track EP. Regarding his latest Creation EP, he states "As well as having some high energy songs, for this EP I really wanted to experiment with some non dance floor related tracks and really get back to my metal and acoustic roots."
Alluding to his darker metal background, "Summer of the Occult", is a grimy track with boisterous drops that taper off into oriental inspired chord progressions. The track is loaded with full and kinetic bass, set to send shivers down listeners spines. "Creation" ft. Vök, is a glitchy work of art, complete with groovy vocals and thumping drum work that electrifies throughout the entirety of the track. Subtle French touch vibes in conjunction with Vök's epic vocal work, paint the scene of an ideal backdrop to an action-packed night drive, reminiscent of Nero's style. "Coming Home" ft. Mike Mains sheds light to an unexpected side of the electronic producer, bringing forward a bubbly, uplifting track with folk-like vocals and lyrics. The poppy insert shows growth and adaptability in the producer's sound design, straying away from more serious approaches in his sonic constructions. Another standout track includes "The Journey", which is a track that melds together organic drum patterns and dubstep inspired guitar chords. The heavy rock inspired track bridges the gap between experimental electronic sounds and traditional rock outlines. 
All in all, Seven Lions latest Creation is a unique sampler of the range of talent that Montalvo possesses, shown through his transitioning between the likes of inventive electronic tunes to classical and metal infused songs. Check out the EP below. 
[soundcloud url="https://api.soundcloud.com/tracks/255008928" params="auto_play=false&hide_related=false&show_comments=true&show_user=true&show_reposts=false&visual=true" width="100%" height="450" iframe="true" /]