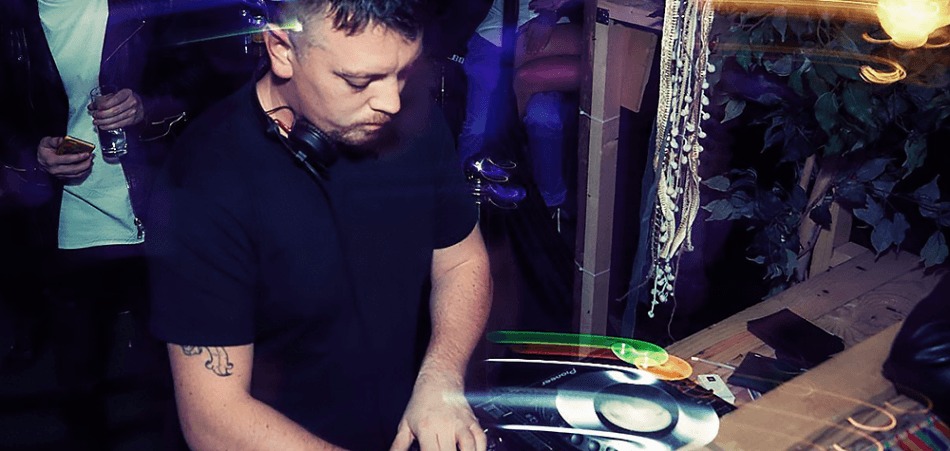 UK artist Kris Davis seeks to create music that "combines melancholy with euphoria"—a difficult duality to achieve. It seems, though, that our culture is getting more accustomed to the fact that most things binary are an illusion: male and female, good and evil, justice and injustice. Life is inevitably more complex than those "opposites" suggest, and perhaps nothing better exemplifies that complexity than empathy—the most human of all emotions. Empathy is simultaneously a gift that allows us to share the euphoria of another and a burden that makes melancholy just as affecting. Life is richest, as Davis shows, when we seek to feel both.
"Empathy" is the name of the Kris Davis track premiering today on EARMILK. The piece opens with an austere house beat pounding atop clicks and shakes. Over the course of eight minutes, those beats waver in tone, and Davis deftly introduces synths to enrich his textures with melodic snippets and haunting ambience. The most salient additions, though, are the warm pads that gradually emerge in the chasms below, adding an underlying hope to Davis' forbidding soundscapes. "Empathy" is at once a lone entity and a rich collection of moods and energies; singular, unceasing, and impossibly complex—just like a human being.
"Empathy" is the second of two songs on Davis's new EP Bleak, which arrives this Friday via Christian Löffler's label, Young Alaska.