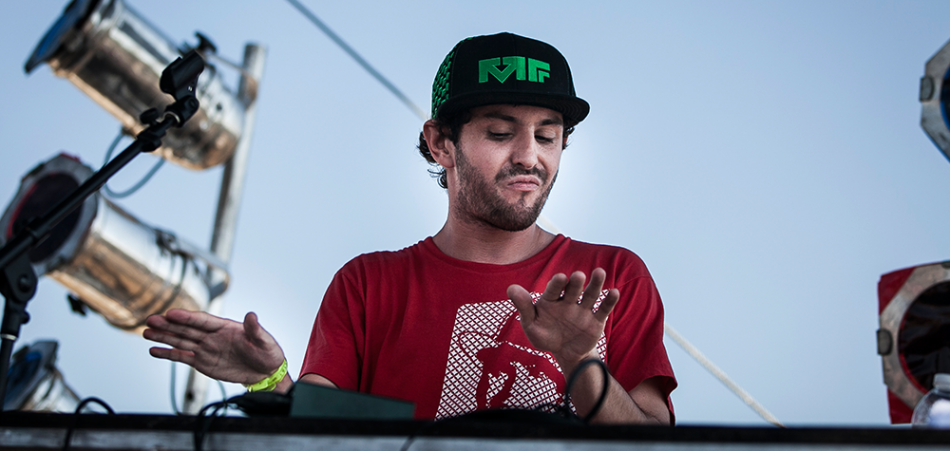 GRiZ and All Good Records recently launched a new mix series aptly titled All Good Radio.  Featuring 60-minute mixes curated by different artists via their stacked roster, as well as All Good family friends of their extended circle, over the next few months we can expect tons of unreleased music, upcoming material, and exclusive VIP edits. 
Lucky for their fans and our readers, this month, we're excited to premiere the second episode in the monthly series curated by Chicago-based Manic Focus.  His heavy synth and bass work cut across the beautiful melodies, sprinkled with rap verses that help bring the beats back to planet earth.
Working steadily on his next release as well as touring constantly, Manic has also found time to collaborate and perform with Break Science.  This mix features tastes of what's to come from Manic Focus while also touching base on what he's currently listening to From Chill Harris to G-Jones and label-mates, The Floozies.  
Grab your best headphones or turn your swagged speakers up and have a listen below. Be sure to support All Good Records and Manic Focus to stay up-to-date on all things, all good.
Manic Focus — Sowing My Zone 
Chill Harris — Space Forest 
Manic Focus — TRACK ID 
Haywyre & Manic Focus — Premeditation 
Manic Focus — Zeleke's Magic Bass (VIP EDIT)
G Jones & Bleep Bloop — Plastic Flower People 
Artifakts — Strung Out 
Exmag — We Run Shit (1 Thing Edit) 
Michal Menert — Low Orbit (feat. SuperVision, KEEPLOVE, and Colby Buckler) 
Manic Focus & Break Science — Funky Style (feat. Lettuce) 
Manic Focus & Psalm One — TRACK ID 
Seinabo Sey — Hard Time (Big Gigantic Remix) 
Break Science — Anthemy Mason (feat. Brasstracks) 
Russ Liquid — Acid for Wagner (feat. Thriftworks) 
Manic Focus & Break Science — TRACK ID
Mr. Carmack — Synchronize (Groove Armada) 
Manic Focus & Artifakts — Track ID
Herobust — Weigh Home 
Exmag & Gibbz — Tilt Mode (Manic Focus and ProbCause Remix) 
Gibbz — Stay for a While 
Russ Liquid — Freezer 
Willy Joy & Buku — Sting 
Manic Focus & Krooked Drivers — Nothing is Lonely 
G Jones & Doshy — Millennium Falcon 
Michal Menert — Wormhole (feat. BeatServer) 
Manic Focus & Break Science — Sandy Speaks 
Lettuce — He Made a Woman Out of Me 
Marvel Years — Jimmy Fallon Beat (Don't Speak VIP EDIT) 
Late Night Radio — Break Free 
The Floozies — Superbad