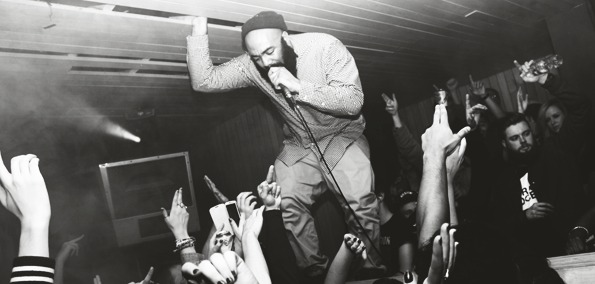 The Noisey 48 hour mixtape series, where the media outlet challenged different artists to make entire mixtapes in just 48 hours by any means necessary, was an incredibly dope peek into the world of making a record. Artists such as Grime-fans-favourite JME and the talented all-round-music aficionado Murkage Dave were selected to create their own body of work within two days, travelling across the country to convey their sound, and it's from the latter that we get a brand new video from.
One of the standout tracks from Murkage Dave's 48 hour mixtape, "In A While" features the uber talented Hey Gamal, a young producer-come-artist from Manchester who's been solidly making waves in the UK music scene. The visuals have all those after-party vibes, with Alize on hand and women dancing, the two artists mob out together, doused in auto-tuned goodness.
You can peep the slick visuals for "In A While" above, and if you're liking what you're hearing, then you can support the track by buying it from iTunes following the link below!