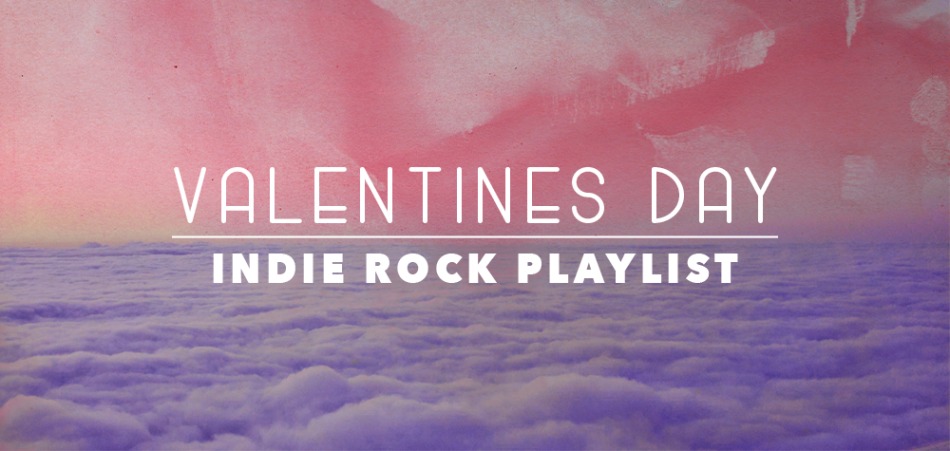 [soundcloud url="https://api.soundcloud.com/playlists/195412383" params="auto_play=false&hide_related=false&show_comments=true&show_user=true&show_reposts=false&visual=true" width="100%" height="250" iframe="true" /]
Sometimes the best love is a new love--full of discoveries, a secret known by just a few. Great indie music is the same. For Valentine's Day, here are ten songs from bands you and your significant other can discover together.
1. Mac Demarco's "I've Been Waiting for Her" is a chilled-out, dreamy tune on an album of love songs. You can imagine your adorable parents spooning to this one. But for obvious reasons, don't.
2. The stripped-down folk song "No Woman" by Whitney will inspire a slow dance with its swelling horns and summertime twang.
3. "Get up, get down." "My baby does the hanky-panky." Those lines are repeated over and over in Sylvan Esso's "Coffee." Who says relationships have to be complicated?
4. When you first hear it, "Paradise" by Wild Nothing sounds a little like one of those anthems played at high school dances in the '80s. But the music is more sophisticated and when you get past the lesson in Latin conjugation the lyrics are gorgeous poetry.
5. The relationship described in Lower Dens' "Ondine" doesn't sound like it's going to last. But if your relationship's on the rocks because your love adores the Bee Gees, maybe you can reconcile over its shimmery disco melody.
6. The Soft Moon's sorrowful and brooding "Without" is the soundtrack to the funeral you hold after the breakup. Show up at your ex's place in the rain with this playing on the boom box and she may take pity on you.
7. In the song "Don't Just Sit There" it's arguable whether the two lead vocalists of Lucius are professing affection or giving their beloved the third-degree. Either way, this sweet, poppy song could run over the credits of the best rom-com ever.
8. "I'm Hiding My Nightingale" by White Magic has the bold feminine vocals and pretty nature imagery of a Joni Mitchell song. What's more romantic than a Joni Mitchell song?
9. Feeling blue because you're all alone? Screw that. Blast the ultra-feminist punk rock power of Sheer Mag's "Hard Lovin" and enjoy your independence.
10. Cat Power is, technically, emerged. But her simple, passionate cover of  "Sea of Love" will make your love smile and cry at the same time. Play it for her on the guitar. It's just four chords—if you can't make that much effort you should question your commitment.