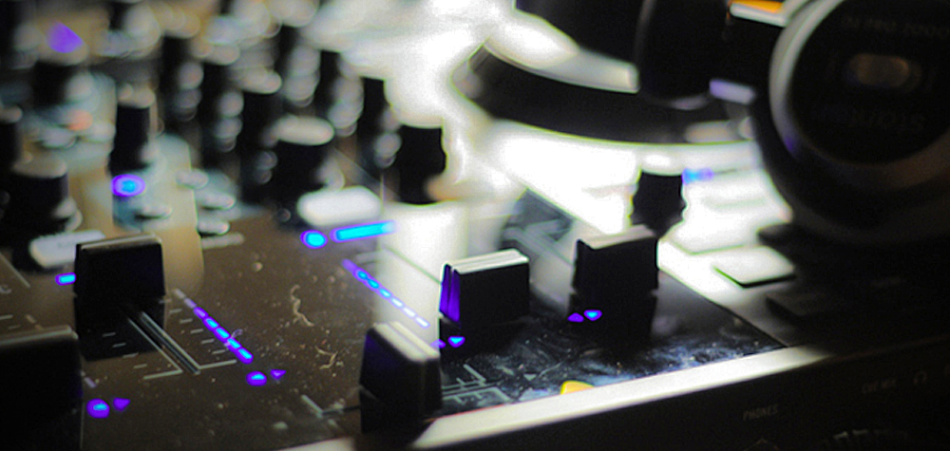 In November 2015, one of New York City's seminal house music venues, Pacha, announced that it will close its doors come January 2016. The NYC outfit of the international club franchise has seen successful and seen scandal, but most notably has been instrumental in the city's music scene for a decade, offering a haven for the who's who in production and turning aspiring artists into household names along the way. 
This weekend welcomes Pacha NYC's final show. With Afrojack making his final appearance at the venue Friday, January 22 and Sebastian Ingrosso and Danny Tenaglia on Saturday, January 23, the artists who grew up in the venue are fittingly helping throw the bash that will mark the end of an era. Ahead of that event, we got to chat with Eddie Dean, the venue owner who has been there since day one.
EARMILK: Pacha is a worldwide force in house music. What made this NYC location so special to you, and to fans?
Eddie Dean: Physically, the building has several floors which allowed us to be flexible in our programming and showcase as much or as little as we wanted on a single night. We could have a single DJ pumping through every level or we could have completely different parties in every room. Additionally, we could showcase younger up and coming local talent in these rooms, giving our fans and community a chance to check out what's next.
EM: What were your hopes in coming on board with the opening of Pacha NYC - and were they achieved in its lifetime? 
ED: We wanted to make a nightclub for everyone, bring a global lifestyle to the USA, and introduce the world's best talent to New York. We certainly have achieved this - we've had every type of artist in here from Avicii and Calvin Harris to Chris Liebing and Loco Dice.
EM: A lot of artists have loved and looked forward to playing at Pacha NYC. There is a sort of unspoken "no rules" mantra when getting behind these decks. Newer artists look at playing here as a huge career accomplishment, a turning point in some cases. Why do you think Pacha has become such a special place in that regard? 
ED: It was earned, as an artist you understood you got the full force of Pacha's team behind you. Countless artists got their start and/or played their American debut here - it became a de facto launching pad for dance music in the states. Deadmau5 opened for James Zabiela while The Martinez Brothers played upstairs in Pachita. A lesser-known Avicii played with tickets at just $10!
EM: I've experienced Pacha in many different ways - before the EDM boom, and now afterward. How did the venue change over time? What has stayed the same? 
ED: As a building It really hasn't, outside of a few tweaks and maintenance. We take a great deal of pride in keeping sound and lighting at 100%. As a "brand", Pacha NYC of course has always evolved with time. We've always tried to spot trends well ahead of time and keep things fresh. At the same time we're proud of showcasing our roots with our New York residents, giving the world a taste of what makes this the greatest city on Earth.
EM: Many exciting collaborations, surprises have happened within Pacha NYC. What was your favorite?
ED: There are far too many to count! Will.I.Am and Fergie surprising David Guetta with an impromptu performance in the booth;  Danny Tenaglia, Erick Morillo, Sebastian Ingrosso and Steve Angello all on Halloween. Danny Tenaglia & Carl Cox, Danny Tenaglia & Richie Hawtin, Victor Calderone & Loco Dice, James Zabiela with Deadmau5 plus The Martinez Brothers in Pachita, David Guetta & Erick Morillo on Halloween, "Clash of the Titans" with Jonathan Peters & Junior Vasquez, the list could go on and on!
EM: Sebastian Ingrosso and Danny Tenaglia have a big significance here. Can you elaborate on how they ended up helping to bring in "the end"? 
ED: Before there was Swedish House Mafia, Steve and Sebastian were regular acts at Pacha NYC. Few artists can symbolize the boom of dance music in the states (and the world) like them. Sebastian has been at the helm for some our biggest nights in Pacha history! Danny Tenaglia is a no-brainer. Danny IS New York. He represents the eclectic tastes and history (and future) of this city like no one else. We couldn't think of a better way to close up the club than a marathon set from DT! 
EM: To many, this is an emotional end of an era. What would you say as your closing remarks to bid farewell to a decade of Pacha NYC?
ED: Yes, it is very emotional. But it feels right. I've witnessed far too many clubs outstay their welcome. Ten years is a huge milestone. The response since the announcement of our closing tells me this was the right move. THANK YOU to each and every customer and DJ over the years - this is your club as much as it is mine!