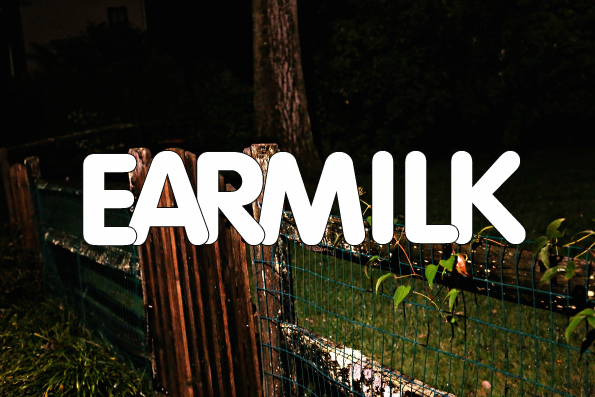 One comment we've been hearing lately (and somewhat agree with) is about how much artists sound exactly like one another these days. In the world where information comes in hyper-speed, styles and sounds have begun to mesh together to form copy-cat artists to pop up like a form of musical black plague. 
Luckily the guys behind The Jack Moves know a thing or two about being unique. With their late night vibes, Zee Desmondes and Teddy Powell know how to make music that has their hands dipped in both the present and past of soul music. We chatted with them about their influences, and they've created a special mix exclusive to EARMILK that we're excited to present today. 
[soundcloud url="https://api.soundcloud.com/tracks/233728875?secret_token=s-d3jsq" params="auto_play=false&hide_related=false&show_comments=true&show_user=true&show_reposts=false&visual=true" width="100%" height="450" iframe="true" /]
Ojays - it's ok
Eddie kendricks- rain man
Tempress. - you better stop
Blue magic - welcome to hell
The whatnauts and linda jones - screams of death
The delfonics - weirdo
The moments - up rock
Soul partners- herion
Family circle- don't play with me
Continental four - hammer time
The joneses - defensive end
Saborian and the Los - booty hunter
Wood brass and steel - 8 ball
Soul generation - triple stages of blackness
Brother to brother - mad dog 20 20
The montclairs - you tried to kill me
EARMILK: First off, congrats on the new album! It's become my go-to for my late night drives and after after-parties. We love your sound so we'd love to know who or what influenced you during the making of this record?
THE JACK MOVES: All the music we listen to influences us, which is definitely not exclusively Soul, although that plays a big part. Different things influence different songs. For example, when making "Doublin' Down" we were thinking about Mobb Deep.  "Joyride" was on some Philly type vibe and Chief Keef influenced "All At Once."  "Make Love" was inspired by an old rap song we made around 5 years ago. So it's all a blend for us. 
On the Soul side there's people like Bernard Purdie, Ron Baker, Linda Jones and of course our sensei George Kerr. Also classic rap albums, country, classical and indie groups like Joy Division and The Smiths.  Teddy was listening to a lot of Stephen A Smith and Skip Bayliss, and before we learned about the horrible side effects we were also smoking a lot of K2 and salvia during the making of this record.  Also gotta give thanks to all the oddballs and saints that helped us along the way…
EARMILK: Originally there were two of you, but in the rare interview I could find of you online, you were introduced as a full band. We'd love to know who does what on the stage.
THE JACK MOVES: Actually originally there was four of us, but it's a real struggle to keep a group together, so The JackMoves is just the two of us.  Ted on drums/percussion and Zee on guitar/bass/piano/vocals, but when we do our live shows we play with different people—all very talented brothers and sisters.
EARMILK: On to the making of the album. What was your recording process like? What are your absolute essentials in the studio?
THE JACK MOVES: We built our own studio in an abandoned building in downtown Newark with most of the equipment bought from Craigslist. Neither of us really know about engineering, so there's that going on… But we'll either come in with an idea and work it out or just freestyle in the studio on drums and bass or piano until something feels good.  We'll record a quick demo on the phone or whatever and sit with it overnight, and if it still feels good the next day we'll start to record it for real.  Everything is pretty budget in the studio but we're starting to get a nice little sound going in here.
EARMILK: You guys have impressive resumes as solo acts. What made you take the step back and go back to this old school soul vibe together?
THE JACK MOVES: Feels like a step forward for us, really.  Like some futuristic brothers from the past.  
EARMILK: Let's talk a bit about your mix you've sent us. It's titled "Stepping to the AM." Do any of the tracks hold any special memories for you guys/even within the mix, are there any special tracks you guys hold dear? For me the mix sounds like the hours of
3-5 AM

…
THE JACK MOVES: "Welcome To Hell" by Blue Magic.  It always reminds Ted of the time he came home from work driving trucks and everything he owned was thrown outside the house by his then girlfriend.
EARMILK: Finally, when people listen to your album, do you have one message you'd like for your listeners to know?
THE JACK MOVES: Be yourself, or you might find yourself—by yourself.
Thanks guys! Check out their socials, and support their new album via iTunes here.