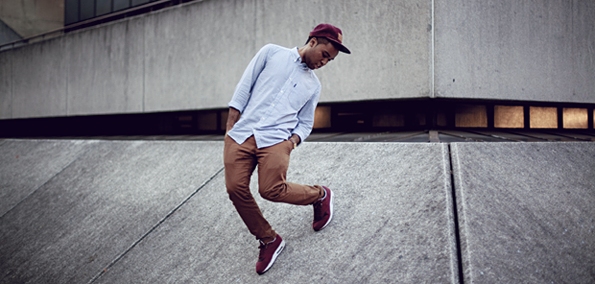 Canadian producer/DJ Lunice is best known for bridging the gap between Southern hip-hop and electronic music with his groundbreaking TNGHT EP alongside Hudson Mohawke back in 2012, which has served as the sonic blueprint for all trap producers since. Capitalizing off of the success of TNGHT, Lunice has spent the last few years touring heavily across the globe and working silently on his highly anticipated LuckyMe debut LP. EARMILK was given the opportunity to catch up with the producer as he readies his set for a headline gig at San Francisco's illustrious 1015 Folsom tonight!
EARMILK: Your TNGHT EP w/ Hudson is one of the most innovative projects of the last decade, and has inspired a whole new generation of electronic musicians. Are there any new standout artists or groups that you have been keen to of recent? 
Lunice: In terms of group I've been fascinated by PC Music's sound design in general and the Paris crew ClekClekBoom.
As for an artist, I've been working closely with this young talent from my city called CJ Flemings. He's the most patient and wisest 19 yr old creative that I've worked with in a while. So I've been heavy at sharing everything I know to help benefit both our creative process when it comes to working on projects together on individually.
EARMILK: Are there any other artists that you've thought about collaborating with if you had the chance? 
Lunice: Many! From Mr. Carmack to Visionist. I would also love to collaborate with vocalists like Goldlink and King Mez too. 
EM: Who did you look up to musically when you first started producing?
Lunice: 9th Wonder. 
EM: How did your background as a breakdancer shape your production style initially?
Lunice: Being a break dancer  really helped me "catch a beat". What I mean by that is when i would work on a song, I'd constantly think about ways ppl can groove to this. Wether it's at a slower or faster tempo, a dancer, in general, will be able to catch the rhythm. And it's that communication between what I hear and how I think I should physically respond to this sound is what determines where my track is going to go.
EM: Do you still find time to practice your dance moves? What are your thoughts on the Whip & Nae Nae?
Lunice: I was already fascinated by the nae nae alone but more so on how the hood has always been so progressive when it comes to creating amazing and innovative sub cultures. And the dance aspect of this culture has always been ever evolving. And the whip & nae nae dance is, to me, a combination of everything that's happen in those communities in the last decade. 
EM: How was it like to be involved with Yeezus LP and what did you learn from the overall experience? 
Lunice: The biggest thing I've taken out of the whole thing is to seriously embrace imperfection and that creative motivation stems from anything. There's immense value in being open to things that may not be to your personal preference.
EM:  "Can't Wait" is still one of my favorite electronic songs of 2014. Any word on the progress of the debut LP? 
Lunice: Amazing! I really appreciate that. All I can really say is that 2015, so far, has been an amazing year for wrapping things up. 
Make sure to catch Lunice in San Francisco tonight at Folsom 1015 along with Ekali & Eprom. Tickets and info available
here
!