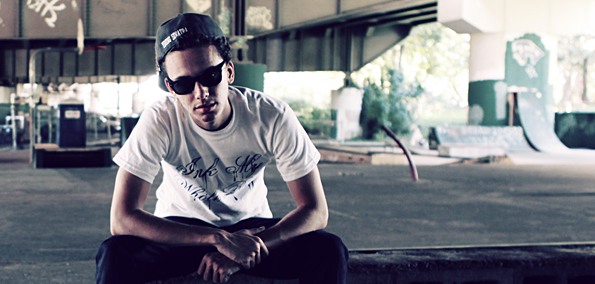 As someone whom I have followed from the very inception of their career, Logic continues to grow and amaze me. His last album, Under Pressure, was one of my favorites from last year, showing us exactly just how big the kid could be. Now, we find a young man mastering his artistry. That artistry is rap, and it's definitely something he's evolved over the years.
Logic's newest project is his sophomore album, The Incredible True Story, a journey back to the '90s. I was captivated by the album art as it looked like it came straight off of a science fiction book with the likes of Star Trek. It's rather timely of Logic to announce this November release, as his last album was released only 13 months before. It's very rare we see someone with back to back projects, especially with such a punctual roll out. The first track that he and longtime partner and friend Big Lenbo decided to release is called "Young Jesus". The reason I have yet to discover, but this track is absolutely nuts. We can tell the two have reverted back to the basics of hip-hop production, but have taken their lyricism to new heights as Logic's flick of the tongue sounds better than ever.
Take a listen to "Young Jesus" below and look out for The Incredible True Story as it begins to roll out. 
[soundcloud url="https://api.soundcloud.com/tracks/224446118" params="color=ff5500&auto_play=false&hide_related=false&show_comments=true&show_user=true&show_reposts=false" width="100%" height="166" iframe="true" /]