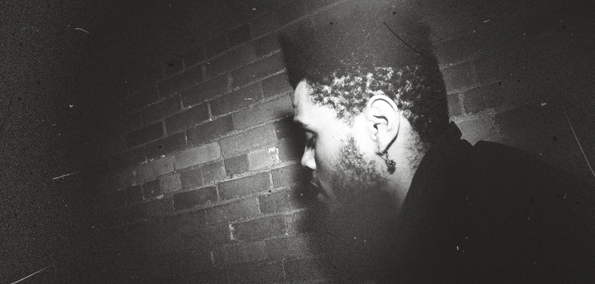 One of the first things I thought when I heard the premiere of The Weeknd's "Can't Feel My Face" on the radio, I immediately knew it was going to be the song of the summer. And as we'd have it, every publication from USA Today to Entertainment Weekly has named the track as such, as it dominates radio play and music charts through mid-August. 
What we haven't seen really as much as we usually see of a remix of this caliber is remixes. Though it could be because of the current times - streaming services like SoundCloud which were once a haven for up and coming producers to test their work are now taking down music left and right for copyright infringement - there are only a few remixes of "Can't Feel My Face" that truly hit the mark.
The most recent, and one of the best remixes to date, is from Las Vegas producer Nicky Genesis. Familiar with remixing lots of R&B and pop into groovy house, she's worked just enough groove in production into "Can't Feel My Face" that in execution, the song is just as recognizable as ever but has some breakdowns and deep bass that are as dance-inducing as imaginable. 
Next up is from Australian dance duo Fear of Dawn. They've moved into nu disco territory, with a lower tempo and piano chords really leading the way through summery production.
LA's DJ Drew has been working hard this summer, remixing other summer hits like "Trap Queen" into house tracks. With his take on "Can't Feel My Face," he's chosen a more retro, 808-driven approach, with modern bass synths peeking through to keep this remix well-rounded.
Earlier in the summer, we saw Rainer + Grimm, The Him and Jaykode climb up the Hypem charts with their remixes of "Can't Feel My Face," only to later have their mixes disappear from their original stream. Luckily they're still out there streaming on other platforms, bringing the track more diversity: downtempo future trap from Jaykode, something groovy yet tropical from Rainer + Grimm, and summery, uplifting progressive house from The Him.
https://www.youtube.com/watch?v=zEDmthdR4IQ
https://www.youtube.com/watch?v=SOgsXLmJzgc
https://www.youtube.com/watch?v=nolrnlZGycA
And for those of you who are fans of the more festival dance music style, Dzeko & Torres debuted their melodic big room take on the track at this year's Tomorrowland in The Netherlands earlier this summer.
https://www.youtube.com/watch?v=fxVuImszoKk