If there's one thing we have learned from the A State of Trance 700 Festival tour so far, it's that Cosmic Gate's album Start to Feel has lingered in industry leaders' minds since its release at the end of 2014. The German duo's release has helped start a new wave of trance whose focus is on the beauty of a melody and a vocal; an in between the shores of trance 2.0 and the dark underworld of 138 BPMs. And I thought I was the only one noticing the revival in this sound, a combination of perfectly engineered melody and instrumental, but it appears others have been as well.
"Coming Home" was originally released on Start To Feel last year, but is being released as a single on March 25th via Cosmic Gate's own Wake Your Mind Records. And since, it's caught the eye of many of their contemporaries: Armin van Buuren created an intro edit for the track, and now, Gareth Emery joins to remix it as well.
We have heard a lot of original work from Emery recently: the release of his album Drive, Drive Refueled, his latest single "Huracan," along with a handful of remixes to celebrate his new Electric for Life radio show. Today we have his first official return to the remixer's seat, remixing "Coming Home," as to be released Friday and again on A State of Trance 2015. In Gareth's classic style, he's paid attention to melody in the best way possible so that it accentuates the emotion we get from the original. Check it out below.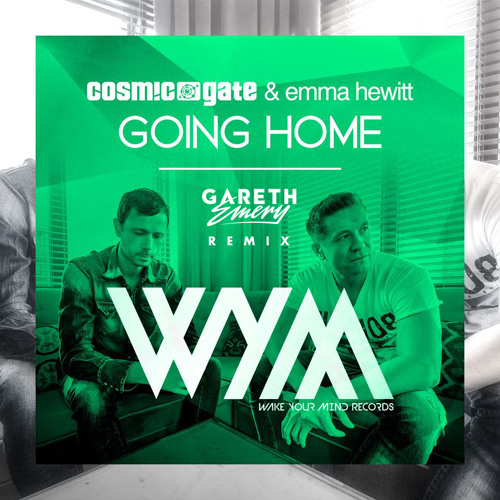 Cosmic Gate
"Coming Home" (Gareth Emery Remix)
Wake Your Mind Records
March 25th, 2015
Connect with Gareth Emery: