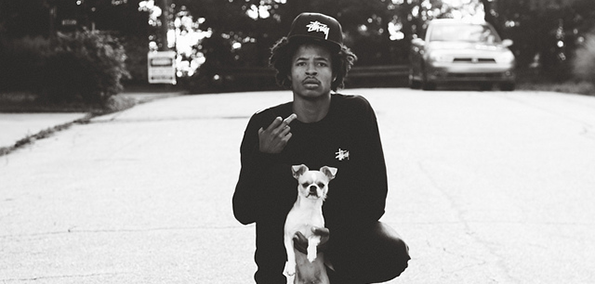 The ink hasn't even dried on their new deal with Mike Will Made-It's Eardrumma imprint, yet the boys of Two-9 are already hard at work, progressing their sound and their entire movement to heights previously thought unreachable. Their increased visibility has propelled the five emcee into a more refined and better executed level of sound; although it's foundation remains their infectious, high octane energy they infuse into each track. 
Curtis Williams, the lone solo act in the collective, has always striven to experiment in his music, never feeling beholden to the sounds or topics of his home town. Since he has been able to gather Atlanta's top producers and garnered some considerable critical acclaim, his inebriated mind has continually taken him to darker, more illicit subject matter. Where once he rhymed about  wanting to smoke "1,000 More Blunts," Williams has advanced to "Drugs".
Right from the beginning of the video, the subject matter takes center stage, as Curtis and ILoveMakonnen deal with the aftertaste of the pill or powder they just consumed. Kicking back in a parking lot, "Drugs'" accompanying video doesn't have the ratchet fan fare normally associated with molly or pharmaceutical. Instead, it is ominous, with one street light providing most of the light in certain scenes, and incredibly calculated. While Williams rhymes along with the track, which might contain some of his best work to date, he definitely looks impaired. It's a cool cherry to add on top and definitely provides that authenticity some need to see to buy into the track.   
However, for others, the Produced By. Sonny Digital will be more than enough to give in and enjoy the song. Digital is one of the best producers coming out of anywhere right now, consistently putting out bangers for rappers to dismantle "Drugs" continues his streak and gets us excited about the direction Curtis Williams is going. Definitely check out the video above and head to the Two-9's soundcloud to check out the collective's archive of music. Be on the look out for Williams' Danco, which drops on August 29th.