This piece was co-written by Lukas Switlicki and Bronte Martin. 
One of Canada's biggest music festivals is just around the corner, and while the massive lineup at Osheaga has us all grinning in our seats, the schedule has us feeling a bit torn (as any good lineup should). So we've set out to sort out some of those internal clashes you'll find your music-nerd-self in when you're wandering around that little island near the heart of Montreal. With 6 stages sporting legends and soon-to-be's wrestling for your time, it's hard not to be indecisive during the August 1st long-weekend. Just make sure FOMO doesn't get the best of you, and if you haven't grabbed passes, you can still nab weekend and single day tickets here.
---
Flume // Chromeo
(August 1st 7:00 - 8:30)
---
Why: Future Classic signee Flume has repeatedly shown the world a good time, so our hopes run high for his performance at Osheaga. Busting out recent remixes of fellow Aussie Chet Faker as well as Lorde's "Tennis Court", Flume proves his notability and versatility as both a producer and live performer. 
Why: Chromeo have mastered the art of a summer hit, leading many to believe they could do it with their eyes closed. The tune "Jealous" has been played the shit out of on radio stations, but we can't say we're sick of it just yet. To see it live among other catchy tunes of theirs on the Scene Verité stage in Montreal would be extremely dance-worthy, to say the least.
Who to see: We're going to have to go with Flume, because after all, he has traveled far and wide just to get to Montreal. For those wanting to catch a DJ set to dance endlessly to, Flume's your man. It also helps if you enjoy prism-like visuals, Australian accents, and Chet Faker. 
---
Mac Demarco // Band of Horses
(August 1st 21:15 - 22:45)
---
Why: Mac Demarco is kind of like a booty call that we just can't say no to. Although we've seen him play many, many times, we can't seem to resist his charming yet unpredictable stage presence and cheesy guitar. Witnessing tracks from 2 and Salad Days up close and personal is truly a spectacle that everyone should experience at one point or another. When will we ever learn?   
Why: Ever since albums like Mirage Rock and Everything All The Time hit the scene, Band of Horses have maneuvered their way into every respectable music collection. Now, with the release of a live 2014 album titled Acoustic At The Ryman, BOH have reminded listeners just how great they sound in person. 
Who to see: Band of Horses might come slightly out on top on this one, but only for festival go-ers who are yearning for a mellowed-out experience filled with nostalgic riffs. Mac Demarco might otherwise be the proper choice for those who want to (potentially) witness some crazy shit go down, accompanied by twangy soundscapes and goofy gap teeth. 
---
Modest Mouse // Jon Hopkins
(August 2nd 18:00 - 19:30)
---
Why: Although their recent output has been quite hollow, that doesn't take away from the fact that Modest Mouse have a ton of great records to float on. For some, seeing the band that got them through high school is the obvious choice but fear the risk of a flat performance if the frontman shows up pissed. If all goes well, you'll be wrapped in cozy nostalgia, a couple of new cuts, and maybe a possible collaboration with fellow Osheaga headliner Big Boi?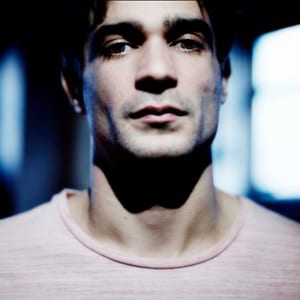 Why: With contributions and writing credits for the likes of Coldplay and Brian Eno, English ambient muse Jon Hopkins fills a middle ground between music that's functional yet avant garde. His 2013 album Immunity picked up props from a diverse crowd, as it meshed harsh techno experiments with dreamy downtempo landscapes. Expect to wonder out of your comfort zone and be seduced into something you wouldn't otherwise dance to.
Who to see: Follow your state of mind for this one, but if you're still torn between seeing a starry-eyed visionary and you're favourite indie band in highschool, this may just come down to walking over to the Molson stage and seeing whether Isaac is slurring his words or not.
---
Nick Cave // Danny Brown
(August 2nd 20:05 - 21:05)
---
Why: Because he's Nick fucking Cave. The garage rock and post-punk legend that's old enough to be your dad still has the voice, the swagger, the temper to be fronting a major festival three decades since his debut record with the Bad Seeds.  But the cool and calm vibe might be a hit or miss depending on what mood you're in.
Why: Because he's Danny fucking Brown. The grisly hype beast is on one right now, and it doesn't look like he's letting go anytime soon. As odd as this match up is, the two really crossover when it comes to being a personality that stands out in their genres. Where the two collide is vibe, and with tracks like "Dip" you'll choose Danny not for the props, but for the party.
Who to see: The ends are so far apart on this one so it'll come down to taste. On one hand you have the thrashing energy of Danny Brown, and on the other, a opportunity to see the sultry voice of a legend at work. If you're into both, just know that you'll be able to see Danny Brown again.
---
Jack White // Laurent Garnier
(August 2nd 21:00 - 23:00)
---
Why: Hot off the release of his second studio album Lazaretto, Jack White doesn't need to prove that he's got weirdest most-anticipated chops out on the festival circuit. With a mountain of material to draw from, and a recent dip into electronic music waters, expect an over-indulgent spectacle and that genuine sense of authenticity we all love him for.
Why: There's a reason why French producer Laurent Garnier has the longest set in the lineup. Through the genres highs and lows, he's been playing the dance music game for 25 years and still plays it well. From countless mixtapes blaring out of car stereos in the 90's, to his polished Detroit meets Chicago inspired pieces he still churns out today, he's a dancefloor legend that refuses to let himself go out of style.
Who to see: Pitting two legends against each other seems like torture, but with a 2 hour window and a head full of high — at the end of the day, you might as well see both.
---
The Kooks // Vance Joy
(August 3rd 3:00 - 4:00)
---
Why: Labelled one of Zane Lowe's "Hottest Records", The Kooks' upcoming album Forgive & Forget has a lot of anticipation surrounding it... and for a good reason. The foursome have been around forever it seems, and seeing them in their element on stage almost promises a good time filled with indie rock delight. What more can you ask for?
Why: Over the past year we've learned that Vance Joy might not just be another pretty face coming out of Australia's music scene. With his release of God Loves You When You're Dancing EP, fans have flocked far and wide. Aside from "Riptide", tracks like "Snaggletooth" and "Play With Fire" are folky pop tunes that translate as the ultimate feel good summer anthems. 
Who to see: On a Sunday afternoon after two days filled with Osheaga-esque partying, you might just feel like sitting down in the grass to a low-key set. Unfortunately, both The Kooks and Vance Joy can provide that at the exact same time, so it really just comes down to personal preference... or who's playing at the stage nearest your location.