Sander van Doorn is more than an icon in today's dance music scene – he's a veteran whose diverse music choices have allowed his music to resonate with an array of fans. With steady footing in melodic, uplifting and emotional tracks like his three-year long project "Neon" as one of last summer's anthems, to his recent harder-hitting festival work on "Gold Skies" with Martin Garrix and DVBBS, he's kept a great reputation in his ability to deliver well-rounded, interesting tracks. This month, his less frequently seen techno style used on tracks like "Ten" with Mark Knight and Underworld has resurfaced again to huge success on his next single "Get Enough." Featuring his trademark swirling tribal percussion-lines that take us down a rabbit hole like an unruly ride in a rogue railcar, "Get Enough" is an energy-fueled and edgy reminder as to why Sander van Doorn's productions are so addicting. To celebrate the release on DOORN on July 28th, we asked Sander to give us some insight on a few things he can't "Get Enough" of. Check it out below.
[soundcloud url="https://api.soundcloud.com/tracks/155945061" params="auto_play=false&hide_related=false&show_comments=true&show_user=true&show_reposts=false&visual=true" width="100%" height="450" iframe="true" /]
1. Music
I wouldn't be a producer or DJ if i could ever get sick of music. I love taking some time off and live in the quiet at times, but I usually surround myself with all kinds of music. To inspire me when producing, or to chill out to when I'm not.
2. Fans
I can't imagine ever getting tired of being in one room with my fans, seeing their reactions to new or old tracks, feeling their vibe and trying my very best to make every set one to remember. Their support is a one of a kind, and I couldn't do what I'm doing without them.
3. Chicken Wings
Who doesn't love chicken wings really??
4. Studio Time
Being on stage in the weekends is great, i get a lot of energy and inspiration from it. I am blessed that I can use that throughout the week when I'm in my studio, working on new tracks. It's a vicious circle I love being part of. 
5. Sleep
I will never, ever get enough of sleep. Seriously one of the best things in life, PERIOD.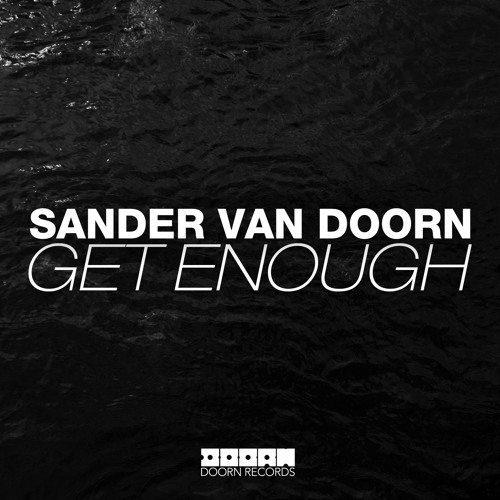 Sander van Doorn
"Get Enough"