"Uplifting" is becoming a word that is being used so often with regards to trance, it is starting to feel meaningless - but with this combination of synths and vocals on this track, it's easy to be fully reminded of the word's meaning.
With the recent trendiness in higher BPM trance music, comes the popularity of its subgenres. Enter tech trance and Irish trance, which have always stood as a bridge between the radio-friendly and the psychedelic. John O'Callaghan and his label Subculture have seen a lot of chart success in being in the spotlight, and one of the label's upcoming singles will continue to do that for them. Flynn & Denton have collaborated with one of the all-time most notable dance vocalists, Audrey Gallagher, on "Say My Name" that's due out July 14th officially. As fellow Irish producers, their compositional styling is in line with Subculture's taste, but they've hit a special chord with "Say My Name." As a longtime trance fan, it's beautifully nostalgic to see Gallagher back as a featured vocalist, since her appearances seem to be rarer in recent years.
[soundcloud url="https://api.soundcloud.com/tracks/156251644" params="auto_play=false&hide_related=false&show_comments=true&show_user=true&show_reposts=false&visual=true" width="100%" height="450" iframe="true" /]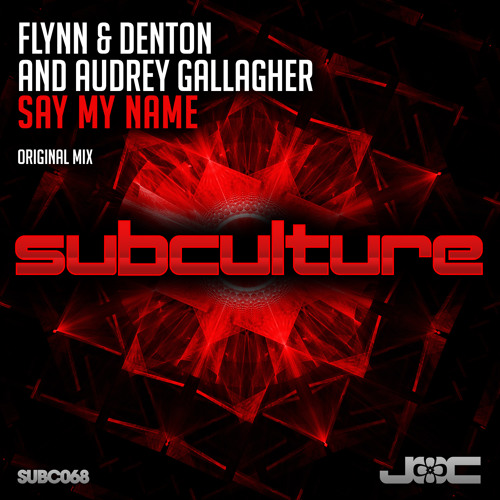 Flynn & Denton, Audrey Gallagher
"Say My Name"