Based out of Vancouver, Young Liars have been creating shimmering indie pop that carries melodic momentum for the past few years. Originally hitting the ground running, the bands debut EP Homesick Future gained attention from the blog scene and listeners alike for its fun song craft and intricate interplay of instrumentation. Fast forward two years and we currently find the four piece in the midst of releasing another EP, which consists of two original songs as well as two remixes of said songs. 
With an elevated sense of passion and drive, Young Liars have shown that they have grown off of their previous experience with their latest release. Refining their sound to a point where every element is deliberately placed to draw on listeners nostalgia of being young and in love. 
The lead single and opening song off of the EP is the title track, a song that is currently on an inclining course through the blog scene. It is easy to see why "Night Window" is drawing in listeners and tastemakers alike as it offers up an escape from what can sometimes be a harsh reality. Supported by distant soundscapes and a throttled, yet eccentric beat, "Night Window" combines these elements with catchy lyrical verses to fortify itself as a song that will not easily be forgotten.
If a more electronic-centric take of the title track is desired, the second song on the EP is a remix from the Brooklyn duo Great Good Fine Ok. Throughout, the remix plays off of elevated soundscapes to allow the strong vocals to lift off into space.
Chiming in with a more grounded feel, "Young Again" lightens the load from the rest of the EP. With a hushed vocal approach, "Young Again" supports a vocal focus with a straightforward drum beat, repeating guitar riff and layered synths.
Rounding out the EP comes a tech house remix of "Young Again" from the UK's Boxed In. Boxed In creates a lush soundscape through constructing the song with an entirely new overall feel. Pulling elements from within the song and manipulating the original vocals, the remix adds a plethora of synced electronic based elements to carry listeners into a state that is halfway between daydreaming and grooving along.
Be sure to keep an eye on Young Liars as they are the kind of group that show every sign of being on the verge of breaking through. Pick up their lead single "Night Window" on iTunes here.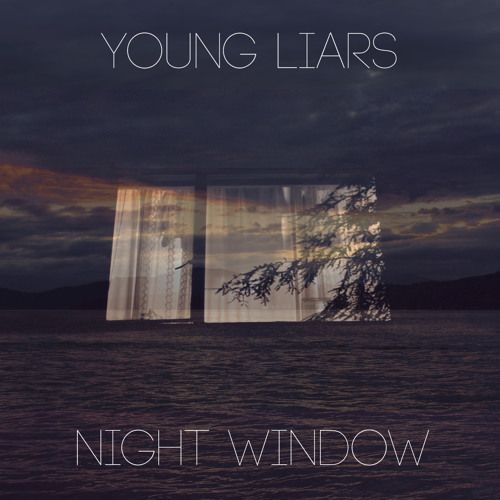 Young Liars
Night Window EP
Nettwerk Records
04-29-2014