With part 1 of his debut album STRANGERS due out on March 4th and part 2 set for a month later this marks a monumental time in RAC's career. After the success of his Don't Talk To EP, which featured contributions from the likes of Bloc Party's Kele, MNDR and Tokyo Police Club, RAC's Andre Allen Anjos has developed quite the following. Adding to his assortment of remixes that can be heard throughout everything from coffee shops to night clubs, Anjos' original material offers up a more focused style that was first loved by many in his laid-back hit "Hollywood". Think of the style as mellow, infectious rhythms coupled with easygoing vocal performances that will cause your feet to tap to the beat in no time. 
For his newest energized slow-jam Anjos allows Edward Sharpe & The Magnetic Zero's lead singer/songwriter Alex Ebert's vocals to flourish over pulsing rhythms. Surrounding Ebert's voice with a wholesome standalone soundscape is only half the battle where Anjos also succeeds in providing support, allowing the layered vocals to take center stage.
[soundcloud url="https://api.soundcloud.com/tracks/136603251?secret_token=s-143oD" params="auto_play=false&hide_related=false&visual=true" width="100%" height="450" iframe="true" /]
With big names such as Tegan & Sara and Body Language also featured on Part 1 of STRANGERS be sure to preorder RAC's debut album on iTunes here.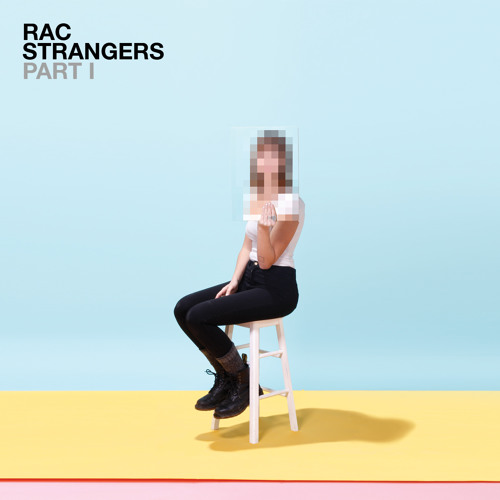 RAC
STRANGERS Part 1
Interscope Records
03-04-2014