Gomma Records label head Munk is teaming up with Rebolledo from the Pachanga Boys for a foot stomping, booty shakin', feel good EP. The boys each take a stab at the 60s surf rock and rockabilly tinged single, creating two killer versions of the track. Both have percussion that steadily chugs along, making it irresistible and impossible not to move your hips with the rhythm.
The two versions sound like classic vibes from the respective master producer, but still manage to reflect the obvious joint single. Munk plays up the vintage feel and brings out the guitars and wailing sax on his version. Meanwhile, Rebolledo focuses more on the percussion and opts for a spaced out approach. The result is eleven minutes of grooving in what sounds like a beach party episode of The Twilight Zone.
It would have been nice to maybe hear how the original mix of the track sounded, but that's okay. A new track from Munk rounding out the Surf Smurf EP is a sweet deal. "Got It Baby" takes you dancing through soulful vibes and piano on a feel good, acid techno house adventure. Munk & Rebolledo's Surf Smurf EP is available now exclusively from Beatport. Find it everywhere else on February 7th.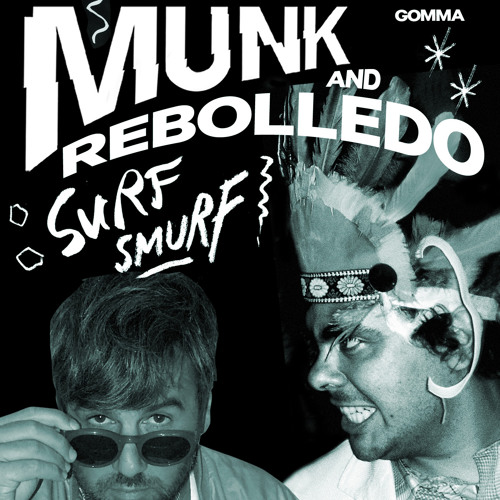 Munk & Rebolledo
Surf Smurf EP
Gomma Records
Availble now on Beatport, everywhere February 7, 2014