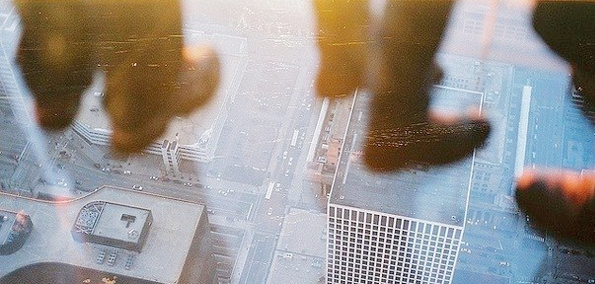 To conclude his "Mak Attack Monday" series, North Carolina's Chox-Mak has stamped an exclamation mark on the initiative which saw him drop a remix to Kanye West's "Bound 2" and the cinematic Jus Daze collaboration "Yourself". Throughout the end of 2013, Mak and DJ YRS Jerzy gifted us internet hip-hoppers a selection of finely tuned pure rap music which kept it fresh musically and real lyrically. "Final Destination" repays the community of listeners for their support with an atmospheric Dr. G beat which Mak floats over with reminiscent positivity as he looks down on a body of work he can be proud of. Mak's words can resonate with anyone who achieved something big last year and wants to keep the momentum ticking over in 2014 as his "90's flow" produces a number of hot bars.
"The envelope is sealed I can open it, reveal the true definition of devotion kid"
While the determined rapper is grateful for the recognition he's enjoyed lately it's clear that the blue skies he claims to see now are at the end of a tough journey of "slight turbulence with precise elevation" and even more precise hip hop. After thanking his fans with a glimpse into his "Final Destination" Chox-Mak will look forward to 2014 alongside his collaborative circle of equally creative players as he continues to work harder.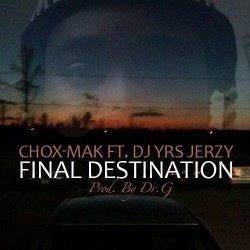 Chox-Mak
"Final Destination" (Feat. DJ YRS Jerzy)