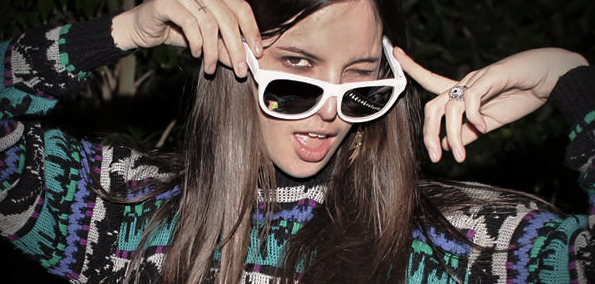 LA-based quartet Fire Tiger is blazing onto the scene with an electrifying and aptly named title-track off their forthcoming album that can really just be summed up into one word: "anthem." The song  "Energy" so startling encapsulates everything great about the eighties that we're momentarily transported to the set The Breakfast Club where we take a second to spastically shimmy (how great were '80s "dance moves"?) with Molly Ringwald.
The song lives up to its name, a building power pop ballad filled to the brim with raucous percussion, electronic intensity and prevailing pipes. The group as a whole has an accessible sound similar to sisters HAIM but vocalist Tiff Alkouri's authentic rolling vibrato at 1:15 is on par with rock goddess Pat Benatar – and once again we're passengers in the DeLorean time machine going back to everyone's (maybe just my?) favorite era. At minute two the speedy synth backed by xylophone takes us into "The Final Countdown" that would make Europe proud pop papas. 
Fire Tiger's album doesn't come out until February 11, but until then you can get a preview of the past reincarnated by streaming below.