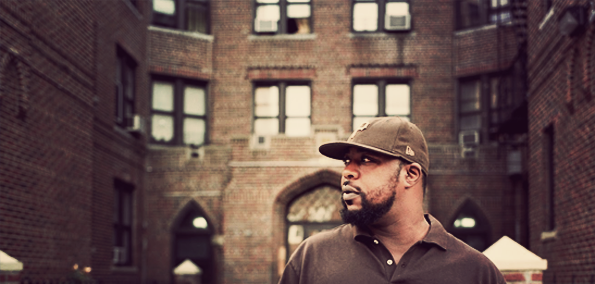 Often times we take technology for granted. Call it desensitization or hedonic adaptation, but I think we need to take a step back and appreciate the tools around us every so often. Between Melbourne's M-Phazes and Brooklyn's Sean Price lie more than 10,000 miles, but Land of the Crooks sounds like it was crafted in the streets of BK. Grimy, head pounding, horn heavy sounds are the driving force on this EP, and for good reason. The Heltah Skeltah emcee does what he does best amongst these powerful instrumentals and Crooks is a 5 track project geared towards those who crave for that East Coast flavour. Suffice it to say, R&B lovers need not apply.
 Starting of  the party is "Bag of Shit," a track which begins with some eerie overtones before a steady drum sample as Sean Price and Loudmouf Choir drop a handful of mean quotables ("If rhyming is fighting, I'd be Tyson/If fighting was rhyming then yo ass get fight friend.") "Dump In the Gut" continues the raw and rugged concept as the bar from Big Boi's verse from UGK's "International Players Anthem" plays predominantly with a banging horn sample. This overarching theme of Brooklyn is continued most notably in the title track, as Price and M.O.P member Billy Danze team up with the always nice Maffew Ragazino over this DJ Babu assisted jam. As the EP comes to a close, we're treated with two very different versions of "Murdah Type Thinkin," the first of which featuring a club like sounding beat with Roc Marciano dropping a slick verse, while the other is a boom bap lovers dream produced by Small Professor that reunites Price with his Random Axe associate, Guilty Simpson.
Check the EP down below and pick it up on iTunes. If you're a musician, you'll find that Crooks come equipped with the instrumental for each of the tracks, as well as the scratch stems and acapellas from each song. 
[soundcloud url="https://api.soundcloud.com/tracks/120738318"]
[soundcloud url="https://api.soundcloud.com/tracks/120738319"]
[soundcloud url="https://api.soundcloud.com/tracks/116762776"]
[soundcloud url="https://api.soundcloud.com/tracks/120738321"]
[soundcloud url="https://api.soundcloud.com/tracks/120738322"]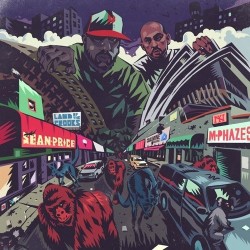 Sean Price & M Phazes
Land of the Crooks
Coalmine Records
December 17th, 2013