If you've been listening to hip hop for more than 5 minutes, you'd know that the Soundbombing and its sequel are some of the best mixtapes ever made.  Put forth by the legendary, though now defunct independent label Rawkus Records, these tapes were crucial in the development of the late 90's and the beginning of the 2000's, as they featured a hefty mix of established artists and up and comers within the game. Shabaam Sahdeeq was an act that gained much acclaim with his track "Arabian Nights" from the first Soundbombing mixtape and continued to do releases with Rawkus' Lyricist Lounge, but never truly got the attention he deserved. That is, until the powerful street anthem that is "Stop It" was released on the scene. 
[youtube]https://www.youtube.com/watch?v=ThUW6yRABZ0[/youtube]
Teaming up with Alterbeats, one of France's finest producers, "Stop It" has Sahdeeq calling out those like to run their mouths and are in the rap game just for the fame. The video's straightforward direction complements the rough and tough rhymes of the Brooklyn emcee and the place in which he calls home. Check out the video above and pick up Alterbeats' latest project, Class Struggle, for more beat pounding madness.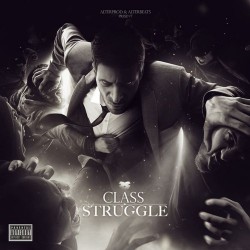 Alterbeats
"Stop It" (Feat. Shabaam Sahdeeq)
ALTERPROD
December 13th, 2013