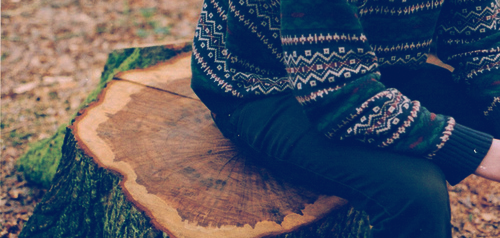 Toronto is on the rise! I read an article in The Huffington post not too long ago that stated Toronto was the best city to live in for young people. What helped put it on that pedestal was it's art,music, and culture scene. A new comer who is already adding to the music scene is Tommy Paxton-Beesley, better known as River Tiber. He's a 22 year old singer and multi-instrumentalist. His sound and approach to production is quite impressive. After the release of his lastest Star Falls EP we had the opportunity to sit down and chop it up with the Gucci mane loving River Tiber.
EARMILK: How did you get the name River Tiber and what does it mean?
River Tiber: The name Gucci Mane was taken already so I had to come up with something else. It was this or 'Gucci Mane 182'.
EM: Your sound is a great blend of both production as well as your own vocals, how did you come to settle on this?
RT: The sound of the current stuff is a product of my influences and straight experimentation. I don't think I've settled yet…I'm still figuring out what works and what doesn't.
EM: After the release of your latest project Star Falls some have drawn comparisons to James Blake. Has he inspired your sound?
RT: James Blake is definitely a baller. I saw his show here in Toronto a couple weeks ago and it was incredible, the whole aesthetic is on point. I'm inspired by anyone leading the charge, experimenting, doing something new, and he's one of them. I'm not sure that anything on the Star Falls EP was directly influenced by his sound but there's a lot of common ground there.
EM: Toronto is now receiving worldwide attention for the first time for music all the way to politics. How do you feel about the growing scene and where do you think you fit in this new landscape?
RT: The politics part is a complete joke obviously. City hall is like gathering of the juggalos. But I think we have an incredible arts community here and it's a real mosaic of culture. I hope the momentum continues. I'm still coming up in the scene here so I'm not sure I already fit anywhere in particular…I want to do something different.
EM: Now that you've released a new project do you have any plans to tour?
RT: Hopefully in 2014.
 EM: Let us know about your creative process and the steps you take when making music.
RT: I work on a few types of musical ideas in different ways. I'll come up with rhythmic parts at the drums and jam for hours sometimes, layering stuff with samples and building beats in the computer. I write harmonic parts at the piano or keyboard and just run over my chords, figuring out voicings and idiosyncrasies as I go along. I loop parts a lot and build them vertically, and then deconstruct them and write them out horizontally through time to make a piece.
Vocal parts and details are usually something I'll hear once I have the foundation down, but sometimes I start from a vocal foundation too. It's really just about letting yourself experiment and figure out new methods to fulfill the vision. I'm a very visual writer – when I'm hearing things I see images or colors that go along with the sounds, and try to let that inform the process. It's very intuitive. Sometimes I'll have an idea, and in the process of trying to realize it, end up somewhere totally different. Sometimes you have to run with it and let the piece realize itself. It's important to try new things all the time, and see what works. I'm still very much in a developing stage as an artist…I hope I never stop learning and evolving.
EM: What music/artist are you listening to outside of yourself?
RT: I've got my favorites, but I listen to all kind of shit. It changes every day, I try to take in all the good music I can find & try to always have big ears. Today I'm bout this Sampha EP, that Kwabs song with Sohn, Arthur Verocai's record of course, AZ's Doe or Die, some Yeezus. If anyone has good music suggestions hit me up.
EM: Last words you want to leave the EARMILK readers with?
RT: "Mendokusai" is japanese for "aint nobody got time for that". believe dat