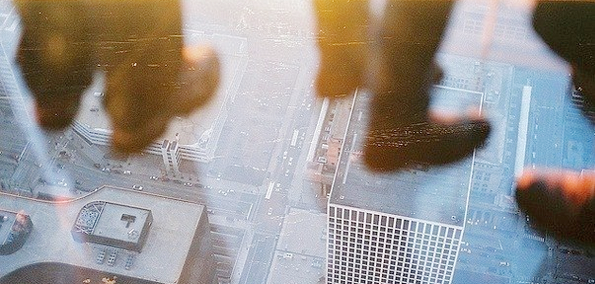 GoldLink continues the march towards what feels like imminent greatness on a brand new cut produced by Russian beatsmith BMB. (aka Space Kid) entitled "Playah," and he continues to masterfully craft his aesthetic with incredible poise. There are few emcees as effortlessly charismatic on wax as the VA up-and-comer, and his presence is felt even amid heavier themes. It almost feels like calling GoldLink an "up-and-comer" is doing him is a disservice at this point, after all he's basically a major player in the DMV music scene already, but there is still the national stage to tackle, and it's safe to surmise that he'll be making that leap as we turn the page into a new year.
"Playah" is probably the least universally friendly record in GoldLink's young but rich discography, and that's a good thing; there is a certain ruggedness to his persona that had yet to be fully uncorked until now. He says things like, "this the type of shit that gets ya killed if you bite your tongue" and "Snake niggas, never trust 'em / Even niggas close like brothas" and "my empathy is so intricate it sickens me." All are the marks of a young black male with a deeper understanding of psychology than he's letting on, and the confounding profound new approach to introspection by way of palatable social commentary adds a new layer of depth to the MCs character.
GoldLink isn't the only star of this show though. BMB. more than shoulders his share of the sonic load by unleashing an incredibly colorful array of sounds. Vocal chops give way to waves of dark ocean synths and clattering, spastic drum programming. It's all rather indicative of the Future Bounce movement the VA star is pioneering. "Playah" is a welcome change of pace from the hyper-rythmic stylings that have become such a key part of his sound (though that's great, too) — it isn't quite as catchy but it's just as gripping.
Stream/Download BMB. & GoldLink's "Playah" below, learn a little about the rapper via this interview with Brightside Live, and be on the lookout for some visuals from GoldLink very soon all culminating in his long awaited full length…eventually.
BMB.
"Playah" (Feat. GoldLink)