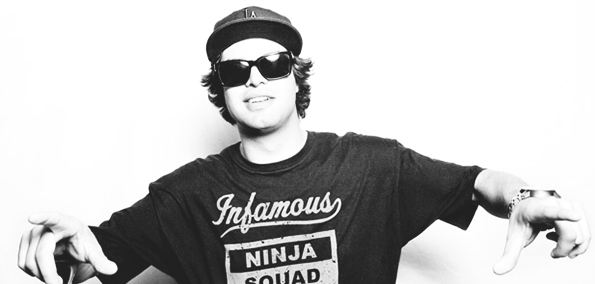 If you're following Datsik on Soundcloud, you might be keeping up to date with the occasional treat he provides for his fans. Today Troy uploaded another track for those looking for a classic dose of that filthy bass. "Droid" is the first full track we've been given off Bar9's upcoming EP, Brave New World, set to be released on December 2nd. After touring around the US together, Datsik and Bar9 worked on this collaboration and it's finally brought to light. Bar9 had a few words to comment on the track. 
 "Our Collaboration with Datsik was an idea we had when we were on tour in the U.S. together. We decided to put the wheels in motion soon after we got back and 'Droid' is the outcome… We wanted it to be dark and melodic and contain the BAR9 & Datsik sound combined. We also wanted to be able to drop it in our sets and it work on the dance floor. The track progresses all the way through to the end almost taking the listener on a journey."
The overall soundscape of this track is eerie, it begins with some vocal samples of someone talking about a victim of some sort, similar to what you'd expect to hear in an old horror flick. It builds up into a fast paced moombah structure with distorted kicks and a high bpm. Where this track really shines though is on its second drop, it's filthy and fires pure nostalgia of an old Datsik. My only critique is that the pure grime does not last long enough, it keeps you grinding your teeth and leaves you coming back to that three minute mark over and over.    
Make sure you check out