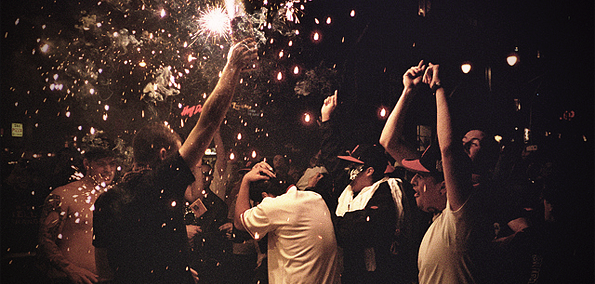 The Nü Age Syndicate are a collective that the hip hop family here at EARMILK are very familiar with. Both Comme and Chester Watson are two immensely talented teenagers who have appeared on this very site frequently this year. Following on from his last couple of tracks "Sun God" and "Life", 17-year-old Comme is back with a brand new joint from his upcoming mixtape Palm Trees.
"Tin Trees" is a smoker's anthem, with a relaxed beat that bumps along with punchy kicks and mellow synths throughout. Comme shows off his spitting skills, with a fast flow and some clever word play, that details life in the parts where he's from. Chester steps in towards the end to drop a typically laid back verse, with his unhurried flow managing to deliver the intelligent bars that Watson has found himself being known for since his mixtape Phantom dropped earlier this year.
"Tin Trees" is the intro from Comme's forthcoming project Palm Trees, which is set for release early 2014. The tape is reportedly about the dayto-day life of Comme, and the hood in Florida where he lives. One thing is for certain, both of these Floridian rappers are set to have bright futures, and Palm Trees is going to get 2014 off to a dope start!
Comme
"Tin Trees" (Feat. Chester Watson)
Nü Age Syndicate
28th November, 2013