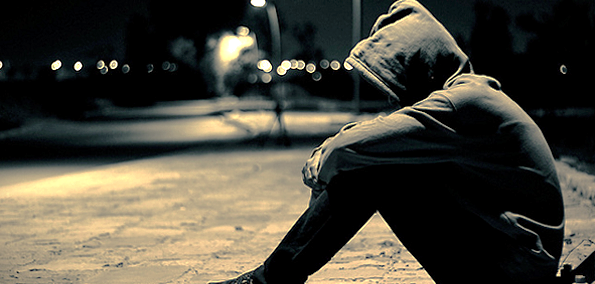 In 2013, battle rap is truly a dying art form. With the need to have an exceptional delivery towards the crowd, the ability to be quick on your feet and most importantly, a thick skin to withstand the barrage of vicious bars being launched in your general direction, it's safe to say that artists such as Supernatural, Juice, and Serious Jones are slept on artists amongst the average hip hop listener. The transition between battle rapper to commercial rapper isn't the smoothest journey and only a handful of hopefuls have the ability to make it out alive. Brooklyn's very own One Dae had his roots firm in the scene, having battles with the mighty Mos Def (now known as Yasiin Bey) and hasn't stopped grinding since.  Although everyone wanted to throw on their hoodies and stare into the mirror ala Eminem circa 2002, rap battles are a much different entity than what many people perceive the gladiator esque throw downs to be.
Daes & Times is certainly has an interesting history behind it. Though the album was initially crafted in 2008, a series of setbacks and new additions halted the project from being released and put it on life support. 5 years later, we've got a Frankenstein's monster-esque creation that blends some old with some new while keeping it real with a heavy boom bap production. Beginning with the piano driven "Welcome Sinners," Dae immediately sets the stage for what's about to come before propelling head first into the Marco Polo assisted "Bang This," a gritty track that  showcases his advanced lyrical abilities and gripping tragedies that come up often throughout the project.
"Style," a menacing tune that'll have you watching your back for those who move in silence and "Play by Play," a triumphant track that features some slick cuts on the hook keep things moving as Dae shows love to his home and reveals his sickening work ethic. All of this builds up to the Statik Selektah assisted "A Long Way." With it's somber and melancholy sounds and the prominent Mos Def sample sandwiched between the verses, the Brooklyn rapper and crew manage to take things back to the days of the Golden Era.
But the raw, boom bap sounds don't stop yet. The title track, which has Dae and C-Razy Walz tearing it up over a banging Ayatollah beat and the cryptic sounding "BK All Dae" keep things on that Brooklyn state of mind. "Walk In My Shoes," another quiet jam that features a chilling chorus from Dana Diaz – Tutaan, reveals the non linear progressions of the project, while the Sean Price banger "Abu Ghraib" is a clear standout with its prominent horn sample. Rounding off the album, "Earth Child" employs a harp heavy piece that echoes throughout the track, while "Take A Look Around" and "End of the Word" explain Dae's methods to his madness and the effects of money, respectively. 
With a variety of boom-bap pleasures, Daes & Times offers something for every rap fan. Be sure to pick the album up and give it a few spins, but don't blame us when you become hooked on the sounds of One Dae.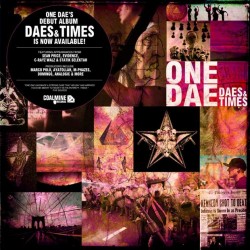 One Dae
Daes & Times
Coalmine Records
November 26th, 2013